Moving can present a lot of difficulties. While life doesn't stop when the time is ripe to move either, a lot of people are not able to take time off work to carry dresser and appliances down the stairs.
Plus, moving to another home is often accompanied by stress, when your lovely piece of glassware got shattered during the relocation process or your expensive jewelry got missing? That only increases the stress. There are no assurances that your household items won't get damaged or destroyed during your relocation, even if you hired a professional mover.
Luckily for you, there are a few steps that you can take to increase the assurance that movers will pay you or replace your belongings if your items are lost or damaged during your move.
However, all depends on noting down the condition of your belongings before and after your move and filing an official moving company's damage claim. It is necessary to check your belongings for any damage or loss and to understand how to go about filing a claim if necessary. This is why you need this post.
Firstly, let's take a look at the common accidents that occur during moving.
1. Possible Accidents When Moving
Many various situations could cause your belongings not to make it to your new address. They include:
Loss:
Usually, movers will make efforts to perform several moves at a time, so your items may be loaded in a shared moving truck space with belongings from another person's move. This can confuse; parts of your belongings can get misplaced or hidden behind another person's boxes. Maybe your lost boxes were delivered to another customer's home mistakenly. Movers may also leave possessions behind at your former home or loses items while transferring your stuff from one moving truck to another.
Theft:
Moving companies don't usually conduct background research on workers. Some less reputable moving companies just hire day workers to work during peak moving seasons, which imply that these workers have not been professionally trained. With unreliable, short-term workers moving your possessions, it is uncommon that they keep your valuable items or precious jewelry. Since they are not long-term workers of the company and may not even work for them in the future after your move, the chance of catching them is so minute, and have not much to lose if they are eventually caught.
Unguarded items: Movers may leave their belongings unsupervised in front of your home or your driveway, making it easy for unreliable neighbors or passersby to pocket some of your items. Furniture or boxes placed at the curb may be wrongly taken for trash. Leaving the moving vehicle open and unmonitored can also cause stolen goods.
How to File a Claim for Lost and Damaged Belongings
Before Moving:
Step 1: Create a home inventory list: Begin by noting down all of your items in a central location. Make some copies of this list, one for yourself and one for your moving company. This will assist you in tracking any lost or damaged items to your new address
Step 2: Take photos of your stuff: Create an album with pictures of your expensive items to complement your home inventory list. Apply time and date stamps to these photos. This will assist you in proving damages during the process of moving claim if your items get scratched, dinged, shattered, or lost during the move. If you indeed file a complaint with your moving company, the claims adjuster working on this case will want to see the status of your damaged belongings before the move. Your case will not be strong without this picture evidence.
Step 3: Get extra moving insurance: The basic coverage movers are by law asked to provide won't get you anywhere if you plan to protect your belongings. Ensure you buy extra coverage, or get another moving insurance policy. This will increase your moving cost but will be worth it if your belongings are damaged or destroyed. The widest type of coverage, and costliest, is full-value protection.
Your movers will under this coverage either pay you for the complete current value of your belongings, repair your damaged stuff so that their previous conditions are restored, or replace your damaged or lost belongings with new versions. If you are moving highly costly belongings, it might be sensible to pay additional for full-value insurance. That is the best way to make sure that you get relatively reimbursed if these belongings are damaged or lost.
If you didn't buy full-value coverage, your movers might reimburse you a lower amount of money. If you go for what is called released-value insurance, for example, the moving company will fix the value of your belongings at $.60 a pound. If your plasma TV is damaged beyond repair during the move, the moving company will only be liable for $.50 reimbursement for each pound of that TV.
After the Move:
Step 4: Check your bill of lading meticulously: On the day of your move when the work is completed, your movers should give you an inventory list containing the belongings they moved and their respective conditions upon arrival. This is called the bill of lading. Check this with the greatest care. If you suspect that the movers scratched your furniture or you couldn't find an item, indicate these problems on the list. This will give extra evidence in case you need to file a claim with your moving company.
If you observe an item that's been missing during the move, record that as well. Failure to note damages on this document doesn't mean you can't file a claim. But stating your concerns on the bill of lading will increase the strength of your claim.
Step 5: Begin the process immediately: The quicker you file; the sooner you will arrive at a solution. The Federal Motor Carrier Safety Administration states that you have 9 months from your moving date to file a claim. And you should be the one who files your claim. Don't let the movers file the claim on your behalf.
Step 6: File a written claim with your movers: The first thing to do is to contact your moving company and request an official document to file a claim. All moving companies will have such paperwork in their possession and will have certain proves for handling claims. List out your damaged belongings on the paperwork provided by your movers. Ensure you add the damage done to your home, as well. If movers scratched your bedroom walls or put holes on your kitchen floor, list this out, too. The moving company is responsible for damage done to your belongings and your property.
Step 7: Photograph the damage: Again, photos are your best bet. Take as many photos of your damaged belongings as you can and add them to your complaint. Add any photos you took of these belongings before your move. This is an important part of noting the damage that was done to your belongings or property. Know that movers often are not liable for damage to belongings inside moving boxes that you packed yourself. If the glassware inside a box you've packed got to your new home shattered? You won't get a dime if you packed that box yourself before moving.
Step 8: Wait for a reimbursement offer: Immediately you fill out that paperwork and submit it, the claims process starts officially. Your moving company will often assign a claims adjustor to investigate your case. You can expect to get your reimbursement offer from the movers in a matter of one week after filing your complaint. If you are satisfied with your movers' offer, take it. If you are not, let them know. They might tender another offer. If they don't, and you are not happy, you can file a civil lawsuit to get back your damages. This process can take longer and cost more.
Note: out of state moving companies who perform interstate moves must be involved in an arbitration program. Under this program, if reaching an agreement between you and your moving company over reimbursement or replacement of damaged belongings seem impossible, your claim will be forwarded to a neutral arbitrator. The decision of that arbitrator will then be final. This is usually a cheaper way to resolve an unsatisfying claim.
If you are not happy with the resolution offer from your moving company, you can also file complaints with the U.S. Department of Transportation, American Moving and Storage Association, and Better Business Bureau.
If filing a claim for a state-to-state move, you will need to reach out to the regulatory agency of your state or a similar office. For a long-distance move, your moving company is the first you have to contact.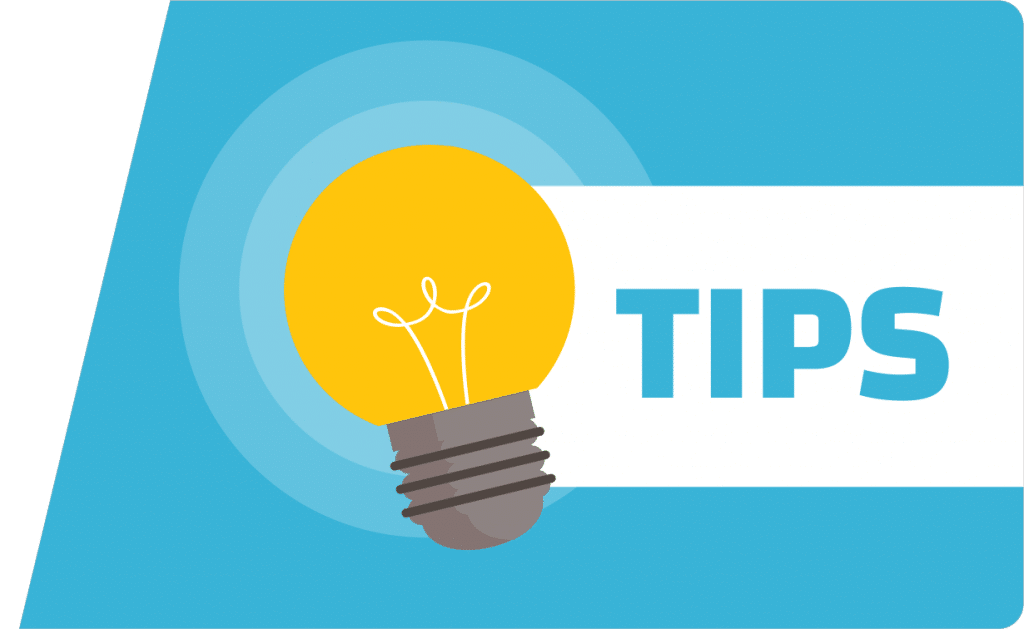 Arbitration can be a Final Resort in an Unresolved Moving Claim Conflict
If the compensation offered by the moving company for your claim is not enough, you might then have to consider arbitration. For instance, if the cost of your dining table is $1,500, and the movers worth it just $200, you can get this conflict settled by arbitration. Make sure you have this information below ready when you request for arbitration:
Name and address of the movers
Pickup and delivery dates of your household goods
Old and new homes' Addresses
Name of the person supervising the move
Bill of lading or claim number
The total cost of the claim
Rejected Claims are Possible
You should know that although it might look disappointing, claims are sometimes rejected, leaving customers to replace their damaged belongings themselves. There are many reasons why your damages claim may be rejected:
Failure to provide evidence that item was truly damaged during the move
Packing the belonging yourself, and the mover doesn't assume liability for it
The belonging was already damaged, as shown on the mover's description on the items list
The item was damaged because of weather conditions
Your request more compensation than the worth of the item.
Checking your shipments for damage immediately they get to your new address is a vital part of the moving process. Instead of making assumptions that your shipments have arrived safely and in the same condition, it is so important to check everything. This will make sure you commence the claims process as early as possible and receive your compensation for any damages.
How to Save your Belongings from Missing
While it is impossible to be sure that your belongings won't get lost or stolen on a move, there are some ways to prevent such occurrence as well as measures to take if it happened.
Move valuables yourself: If you have an item of great value that is difficult to replace, move it yourself. Expensive jewelry, fine china, collectibles as well as any item of significant value should be moved in your vehicle to make sure it doesn't get lost or stolen.
Get insurance: This is likely the most vital preventative approach to consider when moving any item of greater value. The standard compensation available by moving companies for lost or damaged items is called Released Value Protection, and it covers just 60 cents per pound per article. For an extra charge, moving companies offer Full Value Protection that will compensate you for the total value or replace the stuff with a similar item and of the same value. You also can buy insurance from a third-party carrier and file a claim via that insurance company for your lost item.
Research movers: One other important measure is to rigorously research any mover before you hire them. Check the BBB website to see their record, confirm their US DOT number on the website of the FMCSA, request for references, and read customer reviews to make sure that you are choosing quality, reliable and professional movers.
Find out how to discover a trustworthy moving company by reading our Guide: How To Find The Best Movers
Avoid signing for your shipments before you confirm their delivery: Carefully check for the presence of all your items before you sign the inventory list and verify that all your stuff has made it to your destination. Don't be rushed into singing by the delivery driver. If you sign the bill of lading verifying that nothing is missing, it will make it more difficult to complete the claim-filing process successfully when you later discover that something has been missing.
You want your relocation to run as smoothly as possible. The best way to make sure it stays this way is to document your belongings before and after moving. With this, if your furniture, kitchenware, or electronics got damaged by movers, you will have the proof you will need to correct these mistakes.