How Much to Tip Movers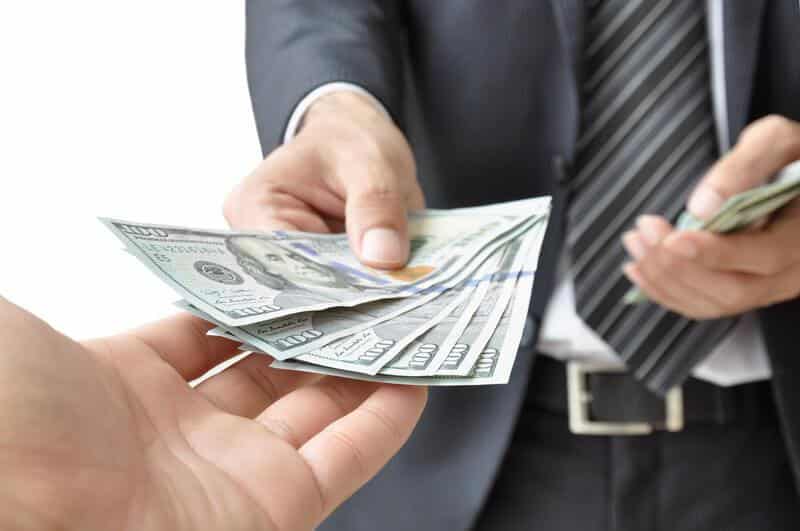 Tipping can be referred to an amount given to movers outside the regular amount charged for their services just to show appreciation for a job well done. Most times you may want to tip a mover that did a great job despite the complexity of the moving task, some factors such as the size of the move, the number of over-sized items, the number of stairs, elevator, and how long the move took maybe me of the contributing factors to how complex the assignment may be.
Aa general law to tipping mover is that, the harder the move, the bigger the tip provided the movers do a good job. Tipping a mover is just an act of appreciation to show you are happy with the job done. Whenever you are happy with the level of professionalism and quality of the services rendered, let the workers know by giving a tip to each of the movers involved to say thank you.
An interesting part is that most of these movers know that if they do well, they stand the chance of being tipped, so they put in extra effort to impress their client. While some companies allow their movers to be tipped, it would not be out of place to find out if your nationwide moving company has tipping police so that you don't get the movers into any form of trouble. If they have one, then you have to keep to their tipping policies so that you don't flout tipping etiquette.
How Much is good enough to tip Movers?
The question here is how much is ideal enough to tip each mover involved to say thank you for a job well done? A good way to go about answering this question is to consider tipping the movers between 5 to 10 percent of the total moving bill and divide that amount by the number of movers involved, that way you will be fair enough to all movers involved. For example, if you are moving the contents of a five-bedroom house across a long distance and the total cost for the move is $3,500 and you decide to give a tip of 5%. 5% of $3,500 will give $175 dollars if you have 5 movers who did the job, you will divide $175 by 5, then you will have to give each mover $35. This is a simple rule of thumb to decide how much to tip movers and it is dependent on you, whether you will be cheerful enough to doll out 5% or more, so the amount to tip is actually a personal thing that may be dependent on a couple of factors. Make sure the tips you are giving out is in cash and in cases where you engaged more than one moving company, you have to tip the movers separately and accordingly.
Another way to evaluate how much you tip your movers is to consider if the job is done took a whole day or half a day. For half day, you can give a tip of $10 per mover and $20 per mover for a moving assignment that took the whole day.
Another way to go about how much to tip movers is to appreciate the movers based on the number of hours they worked. You can decide to give $4 to $5 per hour, per mover or you can give more depending on how they impress you.
Even moves that are within short distances and may require two to four hours are not exempted from you tipping the movers. You can still give a tip between 5% to 10% of the total amount charged by the moving company.
Factors to Consider When Tipping Movers
There are a couple of factors that may play out to determine if you will tip or how much to tip just to show some level of appreciation. We will be looking at some of these factors that may determine when and how much to tip.
Quality of Service: The quality of service is one of the major reason that may spur you on to give a tip and here are some questions to answer to decide if you got served well. Were they timely? Were your items handled with care? If your answer to these questions is a Yes, then definitely you have got a quality service rendered and you may decide to tip.
The complexity of the move: Things you have to consider may include; How big was the hole belongings to be moved? How far was the move? How many stairs had to be covered? All this can be a factor in deciding that your movers deserve a tip.
If you didn't pay for the packing services and some other services but your movers were able to do all these additional tasks not captured in the quote, then you can also give a tip to show appreciation for their time and efforts.
Was there so much distance between the truck and your front door? If the distance is much you can decide to appreciate their effort to get items through the distance to your front door with a tip.
Did the movers help in disassembling and reassembling a bunch of furniture for you? If they did, then you may want to tip them to show appreciation for their time and efforts.
Outside tipping your movers with cash, you can also decide to show some appreciation through other means like giving them slight refreshment in the form of drinks, bottled water and snacks, or buy them lunch among other means.
Make sure that whenever you are tipping movers with cash, you hand over the cash to each mover so that nobody will be shortchanged and that way everyone will be happy and appreciate your kind gesture.