Even though there is no official definition for nationwide move in the moving industry, a lot of moving companies use the term to refer to moves above across the state or country – meaning, covering the entire nation.
This can be in-state and cross-country moves, but excluding international moves.
Nationwide moving is always a stressful endeavor. To save you from the trouble, we researched over 35 moving companies and reviewed the best ones for your upcoming move.
Continue reading to discover the best nationwide moving companies we recommend.
Top 3 Recommended Nationwide Movers By Experts
Compare Best Nationwide Moving Companies
| | | | |
| --- | --- | --- | --- |
| Company Name | Company Type | Local and Long-Distance Moves | Offers Auto Shipping |
| Moving APT | Van line and brokerage |               Yes |            Yes |
| United Van Lines | Van line |               Yes |            Yes |
| FlatRate Moving | Van line |               Yes |            Yes |
| Mayflower Transit | Van line |               Yes |            No |
| Arpin Van Lines | Van line |               Yes |            Yes |
| North American Moving Services | Van line |               Yes |            Yes |
| AMJ Campbell | Van line |               Yes |            No |
| Stevens Worldwide Van Lines | Van line |               Yes |            Yes |
| Bekins | Van line |               Yes |            Yes |
| Wheaton Worldwide Moving | Van line |               Yes |            Yes |
List of 10 Best Nationwide Moving Companies in The US
We start to screen our list by crossing out any moving company that had a lower average rating not up to 4 stars or had less than 100 customer ratings.
This made sure we were researching companies that are mostly positively reviewed from a reasonable sample size. You should go online to read positive customer reviews.
Below is our list of the best nationwide moving companies:
Moving APT has been in operation since 1999 serving customers with top-notch moving services that has seen them emerge as one of the most trusted and reliable moving company in the industry today. They are licensed and bonded by the Department of Transportation.
They have excelled through the help of their well-trained professional movers who will help with packing, loading, unloading, and all other technical needs as may be required by their customers.
They specialize in interstate moving, cross country moving, and nationwide moving among others.
United Van Lines offer a full range of moving services that include local and international moving, storage facilities, corporate relocation, and moving container services among others.
United van Lines is located in Fenton, Missouri; they have over 450 agents s*read across several locations in the United States. United Van Lines was founded in 1928 and was initially known as Return Load Service Inc. they are the first adopter of electronic order registration system in the moving industry.
Flat Rate moving began operation in 1991, helping their customers with customized moving solutions based on their unique needs.
They have several branches spread across the country; they provide solutions to all local moving, nationwide moving, corporate moving, and commercial moving among others.
Flat Rate has a friendly and affordable moving rate for their different moving services, depending on your moving needs. You can contact them or visit their website for further details and enquiries.
MayFlower Transit is one of the longest-serving companies in the moving industry, they came into existence in 1927, and presently has over 650 branches nationwide.
They have consistently delivered exceptional moving solutions and services for families and corporate bodies over the years. They provide reliable local, international, corporate, cross country, and international moving at a very affordable cost.
They have a unique tracking system known as "Precise Track" and "MayTrack" that has been efficiently designed to enable their clients to track their belongings in real-time. Their professional movers will help in all stages of your moving from safe packaging to loading, and safe delivery.
Arpin Van Lines is a privately owned company that was founded by the Arpin Group and has been in operation for over 100 years. Their headquarter is located in West Warmick, Rhode Island in the United States.
They are a trusted and reliable industry leader in moving household goods, providing storage services for military, government, residential, and corporate clients.
Arpin is a member of AMSA, they refer to themselves as the customer-centric moving company with over 330 locations spread across the United States.
Their longevity in the moving industry delivering quality services has seen them establish themselves as a reliable and trusted moving company.
6. North American Moving Services​
North American Moving is well-known for their efficiency in long-distance moving; they have been in operation since 1933 with over 500 agent locations spread across the nation and are well represented in over 175 countries across the globe.
They specialize in providing excellent moving solutions in corporate relocation, local household moving, and long-distance moving among others. North American Moving is reliable and can be trusted as a result of their over 80 years of being in operation.
AMJ Campbell has been in operation since 1934, they are a Canadian based company but have since spread their operations across all states in the United States and across the North American Border as well.
They have a commendable track record of excellent customer service relations that has made them the people's choice over the years.
For over 80 years, they have been providing reliable services in household relocation, local moving, nationwide moving, international moving, corporate moving, and workplace solutions among others.
8. Stevens Worldwide Van Lines
Stevens Worldwide Van Lines is about one of the oldest companies in the moving business, this company was founded in 1905; that is so much experience that must count for something in the area of quality service delivery, trust, efficiency, and reliability.
Stevens Worldwide Van Lines is based out of Saginaw Michigan; they have over 150 different branches across the country. They offer quality services for interstate moving, cross country moving, local moving, and corporate moving among others.
Their team of professional movers are experienced and capable of delivering quality services at every stage of your moving task.
Bekins came into operation in 1891, which makes them one of the oldest moving companies in USA. They began operation with just 12 employees and were operating using 3 horse-drawn carriages.
Today, they have grown in leaps and bounds and have over 250 locations across the United States of America. They have brought about several innovations in the nationwide moving business.
They offer local, international, commercial, cross country, and long-distance moving services.
10. Wheaton Worldwide Moving
Wheaton Worldwide Moving was founded in 1945 and has since evolved into one of the largest moving companies in the world with over 4,000 employees across 250 locations in the United States.
They have a policy of providing greener moving solutions to their clients and as a result of this, they have been able to reduce their environmental footprint to a reasonable extent.
They have an effective tracking system that help their clients to track the progress of their shipment or belongings. They offer a wide range of moving services such as local moving, interstate moving, international moving, and cross country moving among others.
The Following Table Displays The Best Nationwide Moving Companies in The USA
| No. | Best Nationwide Moving Companies | Website |
| --- | --- | --- |
| 1. | Moving APT | www.movingapt.com |
| 2. | United Van Lines | www.unitedvanlines.com |
| 3. | FlatRate Moving | www.flatrate.com |
| 4. | Mayflower Transit | www.mayflower.com |
| 5. | Arpin Van Lines | www.arpin.com |
| 6. | North American Moving Services | www.northamerican.com |
| 7. | AMJ Campbell​ | www.amjcampbell.com |
| 8. | Stevens Worldwide Van Lines | www.stevensworldwide.com |
| 9. | Bekins | www.bekins.com |
| 10. | Wheaton Worldwide Moving | www.wheatonworldwide.com |
How Can You Distinguish Between Good And Bad Nationwide Movers?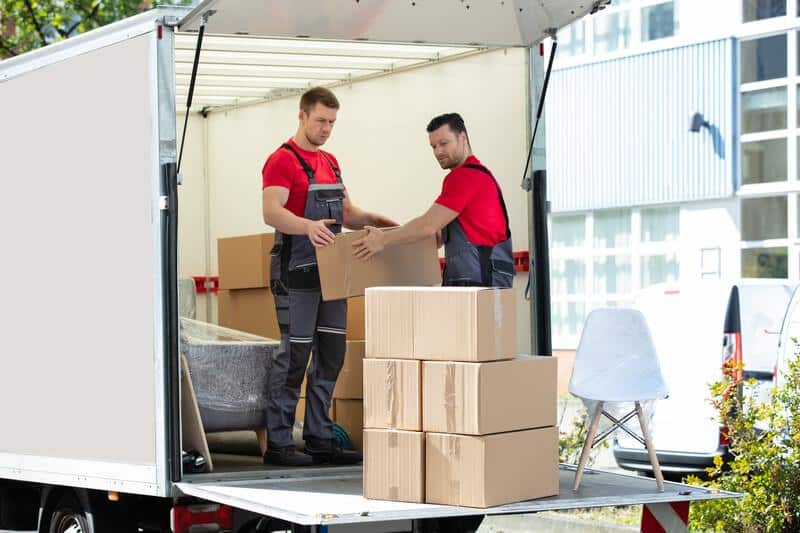 Here is a quick comparison between good and bad moving companies:
– Good movers have a re-searchable company name, and they provide you with it once you contact them.
– Bad Movers have a very vague company name and are not very prompt to provide potential clients with these names.
– Good movers are often willing to visit your home for an on-site inspection of your possession once you request a price estimate from them.
– Bad Movers almost always provide you with a quick estimate over the phone and are not willing to visit your home.
– When you decide to carry out further research on the internet, Good movers often possess a decent website with their USDOT number visible, especially interstate movers. They also list information concerning their registration and insurance, as well as their contact information and a little call address.
– Bad Movers often have no website at all, so you may not even find them on the internet, and if they do, those sites often do not have a local address.
– When Good movers contact you, they often request for a deposit fee of about 15% of their estimated cost, which you would be allowed to pay for using a credit card for extra security.
– Bad Movers request for cash, or a very large deposit fee before they embark on the move.
– Good movers have warehouses and often appear for the move in marked and company branded fleet trucks.
– Bad Movers often appear in unmarked rental trucks.
6 Quick Steps To Choose A Trusted Nationwide Moving Company
To find a trusted nationwide moving company, follow these quick steps:
1.) Fill in a free moving quote to obtain price estimates from some good Movers who would be available on the day you intend to move. This should not take more than a minute to do.
2.) Relax, and let them contact you for the discussion of terms. When that happens, ask them to come to carry out an on-site inspection of your properties.
3.) After this, compare the estimates given by each company carefully. Make a decision based on not only the price but the conditions attached.
4.) Study the additional services and rates. Would they handle your packing needs professionally? Will your prized possessions like a pool table or large artworks be safe with them?
5.) Ask if they members of the American Moving and Storage Association. Endeavor to learn all you can say about their USDOT number, for cross-country moves.
6.) Check out their reviews on BBB. If their reviews are accredited, then that is a plus. Check out their customer reviews as well.
Finally, when all of these steps are properly followed, the chances of falling into the wrong hands become slim. It is always best to be careful than going through issues later. Good luck with your move!
Factors That Make Nationwide Moving Company More Trusted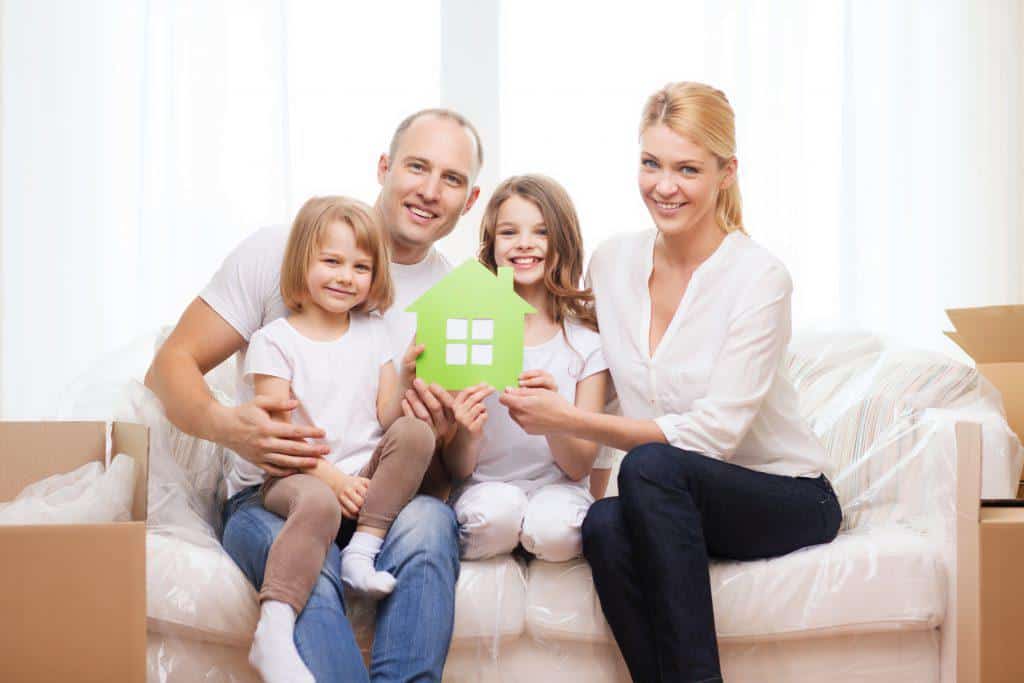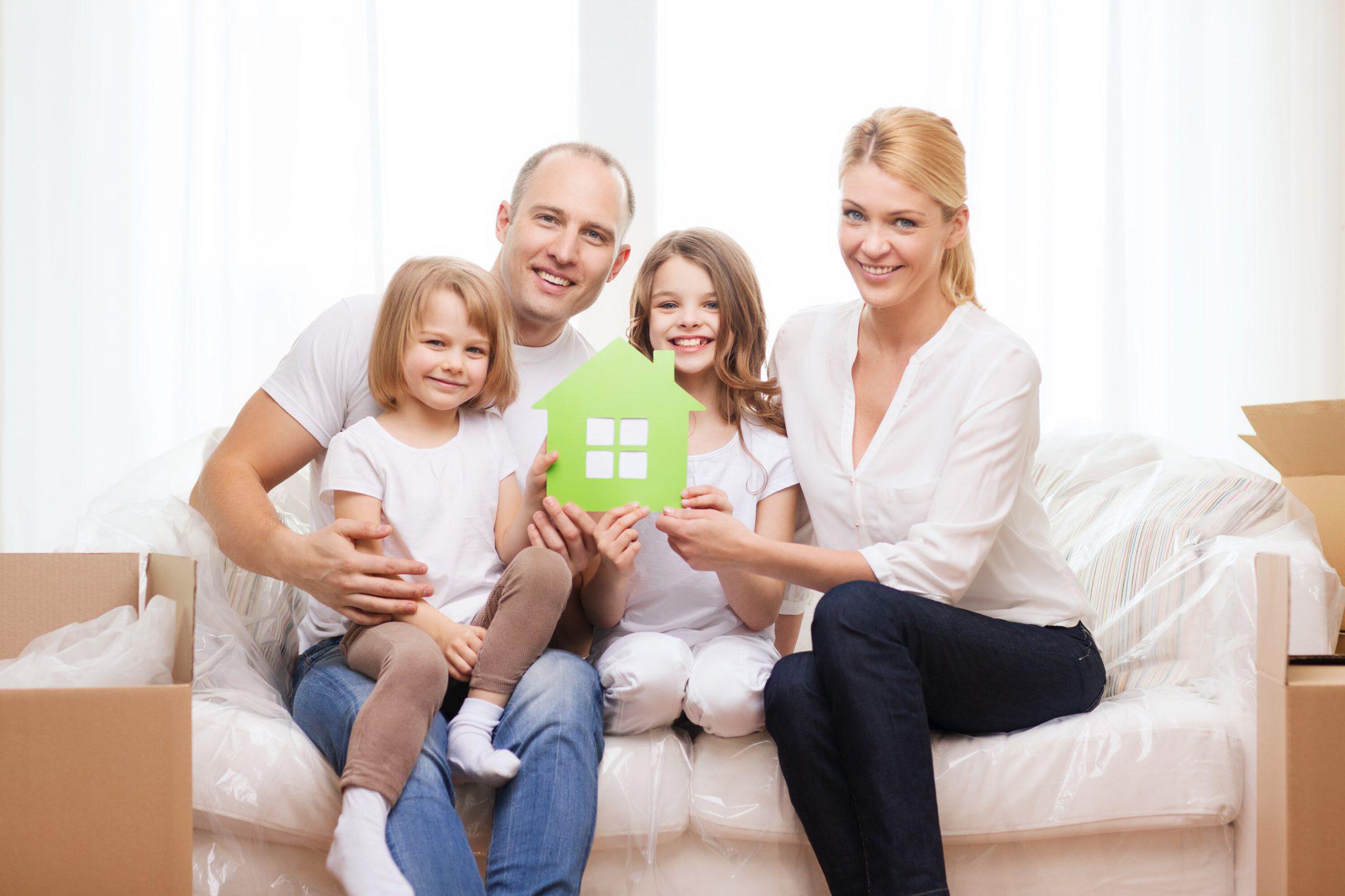 To find out if a moving company can be trusted, you can carry out a little extra research on your own. This research would save you time and money in the long run. 
Here is some necessary information you need to find out about:
Are they licensed?: Earlier, we mentioned how moving companies are required to be licensed, with US DOT number. This is especially important for interstate movers and can be issued by the United States Department of Transportation.
Check How Long They Have Been Active?: Research about their track record from the deliveries they have made over time. Find out all you can about their experience and how long they have been 'really' operating in the system.
Do Have Insurance?: It is always best to use Movers with insurance. Also, find out if your personal properties are covered by your renters or homeowners policy. If it's a No, then you should think about complemental moving insurance. All these would save you a lot of hassle in the event something goes wrong.
Read Their Online Reviews: Visit social media sites like Citysearch and Yelp to research about the company and find out what people are saying about their services and what they may have experienced with the company. Also, study the company's rating with the Better Business Bureau (BBB) to help you make an informed decision. Check out any recognition they may have received for their services so far. If they have none, chances are they may not be doing so well.
Consider Their Rates: Some Moving companies may charge low rates, with a lot of hidden charges. Make sure you find out if fuel charges are Incorporated in their charges. Also, are their other factors which could affect their rates? Like season or days of the week. Just remember, Great reputation and good rates work hand in hand.
Find Out About Their Consolidation Policies: This is especially important for Interstate Movers. Find out if they would be combining your properties with that of others and shipping them together. This is guaranteed to save you money. The downside is, your delivery time might be affected, as a result of the multiple stops. If this is likely, find out their stand on a delivery window, so you would know if you would be packing a suitcase containing the few things you might need before your properties arrive.
These factors would help you make an informed decision no doubt, but here are quick steps to find a trusted moving company.
Why Go With Pricing Van Lines Nationwide Movers?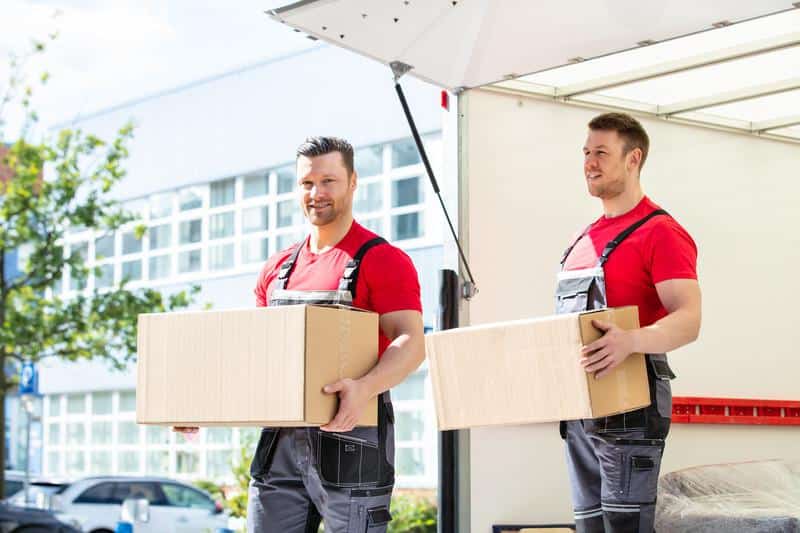 If you're searching for the best nationwide moving companies we can help! Pricing Van Lines is your trusted moving broker, bringing years of dedicated service to your cross-country move. We're fully licensed and dedicated to delivering services that exceed our customers' expectations, no matter their needs for the move.
Whether you're going across the states or across the ocean, we'll help you find the right moving company to get you there. Moving is a stressful job but when the right movers are at your side, there is a much deeper assurance that all will go well. Let us help you find 'the one'.
1. Don't Settle: Find Reputable Moving Companies Cross Country
When so many different moving companies are available, it can be difficult to choose reputably and the cheapest moving companies cross country that you can trust to do your job right. Your valuable belongings are on the line and you shouldn't settle for the first company that comes your way.
You have options and we'll make sure that you see all the best interstate moving and storage companies during your quest. It is easy to get quotes here with us and find the best of the best.
Just enter your zip code and a few details about your movie and the rest is easy. Aren't you ready to get what you deserve?
2. Find Out Who Has the Best Interstate Movers?
Pricing Van Lines has connections to the best interstate moving and storage companies but do not take our word for it when it is so simple to discover this information firsthand.
You want movers who are honest, who are reliable, dependable, and professional. You want movers that are licensed and insured, who have a great reputation and who listen to your desires and needs from start to finish.
We understand those needs. It is only rational to have these expectations. Use our comparison service and in no time, you'll find the best movers that are perfect for your job and you can leave your worries behind for a change.
3. A Moving Planner is Important
Make sure that you take advantage of a moving planner when you start your search for the best nationwide moving companies. It is important that you plan every detail of the move from start to finish if you expect good results.
Planning a move is not as difficult as some people would assume it to be. In fact, it is actually an extremely helpful tool that you will be glad that you used when moving. Check out the planning tips and moving checklist we have on our site.
While nothing replaces a good moving company, proper planning certainly takes some of the stress away.
4. Get Your Movers Quotes Online
Thanks to Pricing Van Lines, it is easy to get movers quotes online from the best interstate moving and storage companies and the best company for the job, too. Search for a mover from your phone or computer any time of the day or the night.
We would love to add your name to our list of satisfied customers who've successfully completed a long-distance move using our services. Whether you are moving an office, a big business, an apartment, or a home, we can help you find the experts dedicated to your move. Why not use our free service and get the moving company that you want and need?
Frequently Asked Questions Nationwide Moving
When is the best time to plan a move across the country? 
Cross-country moving can be a challenge, and many people every year try to do the same thing as you're planning now. When planning the time of your move, keep a couple of important things in mind when it comes to your timeline.
Summer might be the best time for you to move if you really want to take advantage of the warmer weather during the moving process. On the flip side, moving during the winter (which is the off-season for most moving companies) might help net you a cheaper price.
How can I make sure nationwide moving companies are properly licensed? 
Making sure nationwide moving companies are licensed properly is a good way to make sure you're dealing with an honest and trustworthy moving company.
This information should be publicly available on their website, but if you can't find it anywhere online, ask the movers about it in person. If a potential moving company can't provide proof of their licensing, working with them is not the best idea.
Will the moving company have all the right equipment to help me with my move? 
Yes, a quality nationwide moving company is fully equipped to help you with any aspect of your move. Whether you need home packing services, help loading and unloading your stuff, or something else entirely, a reputable moving company will have everything you need and will be happy to give you a hand with almost anything related to your move. If you need to find out about a certain service offered by the company, all you've got to do is ask.
Do you pay your movers before or after your move?
If you want to protect yourself, your best bet is to always pay your movers after your move has been completed. If they demand the entire thing up-front, then you may want to think about hiring another company. Paying afterward means that you have collateral so that you get your items back, and you can make sure that the job is done correctly, as well.
What does licensed and bonded mean?
Many times, you will see that moving companies are "licensed and bonded." Licensing is exactly what it sounds like – they have the appropriate licensing for their work and for their vehicles. Most states have specific laws about how those things are to be handled, and the company has met those requirements.
Bonded is, essentially, insured. Bonding is a type of insurance that offers a particular level of protection. They've paid a surety company in order to protect their business with a bond, allowing them to tap in if something were to happen.
Why hire a nationwide mover?
Nationwide movers have a lot of things going for them. For one, they have a wide network of connections that they can associate with, making it much easier for them to execute things like long-distance and nationwide moves without the need to send the truck or van back to their original destination.
This also ends up allowing you to have much lower costs associated with your move overall. That nationwide name allows them to get a lot more jobs, which means that they can offer their labor at a lower price. Plus, on top of that, they are able to get insurance and other options for much cheaper, and they pass those savings on to you.
What other services do movers have to offer?
Movers typically don't have to offer anything, but many nationwide moving companies do their best to offer all of the things that consumers may want, and then some so that they can compete with smaller movers that are out there.
These services include but are not limited to, loading/unloading, disassembling and assembling furniture, moving large items from place to place, and taking care of the logistics around long distance moves. In many cases, you will find that there are a lot of choices and that your movers will do their best to include it in your quote.
Can movers just load and unload the truck?
Yes. In many cases, moving companies are going to offer a wide array of different services for the clients that they work for. If you have a vehicle that you're already renting for the trip and you just need someone to do the labor of loading and unloading it, then you can hire nationwide movers for a few hours on each end of your trip.
There are some logistics that you'll need to sort out if you do go this way, but your movers will do what they can so that you don't need to be concerned about how you'll get it all done. They're used to doing this sort of work, so they will do everything possible to take care of the details for you and your family.
Do I have to rent a van when I hire movers? 
Not typically. Most moving companies are going to have a fleet of vehicles that they utilize in order to move their clients. In the rare case that you may need to go ahead and rent a van or truck, it can typically be at a pretty significant discount because of the nature of their services.
Planning a move across the country can be a nerve-wracking and exciting prospect. You'll be leaving behind a lot of familiar things, but a whole new world of possibilities opens up to you in your new location.
Whatever your plans are and wherever you're going, you can make your move simpler by finding a quality nationwide moving service. In no time at all, you can be on the other side of the country, beginning a brand new adventure.