Do you have a ton of clothing that needs to go with you on your move? If you're in the process of trying to figure out just how you're going to pack up everything that is currently sitting in your home, you may be looking at what boxes are going to make the most sense for you and your purposes.
Whether you're moving out of state or down the street, it's absolutely essential to consider how you're going to get your clothing there. If you're a fashionista that has a huge wardrobe, or you just have lots of items that you use for different occasions, it's absolutely essential to see how to do this with as little stress as possible.
Have you looked at wardrobe boxes? These sturdy boxes have a bar inside of them, allowing you to hang your clothing up in them, just like you would your closet. How do you get your hands on them?
Many nationwide moving companies will sell all types of boxes for you to use in your move, and they will do their very best to make sure that they can accommodate you and whatever it is that you may be seeking out from them.
Talk to them about wardrobe boxes – they may even have them available for you to rent (so that they can take them back and rent them out to another customer that is in need of them later on). Your moving company should definitely be the first place you check.
Most people don't consider Lowe's a place that they need to go when they are looking for moving supplies, but they actually have a lot of them on their store shelves. They often have agreements with different shipping companies, and they may also rent trucks and trailers, so they know that people are looking for moving supplies. See what you can find – you can get some pretty good deals, and you may even be able to find rentals (like you would with your moving company).
Like Lowe's, Home Depot is another place where you can go ahead and find wardrobe boxes, alongside of other boxes and moving supplies that you may be in need of. They also rent trucks and vans, if necessary, so you can find all sorts of things that can make your move that much easier in the long run.
Tailors know the importance of keeping everything in the best condition, especially during moves. And, since not everyone goes to a tailor all of the time, it's likely that they are stocking up their stores will all sorts of clothing-adjacent products. Call ahead of time to see if they have them on hand, or if they possibly have a connection or vendor that can help you to get them. You're getting the things that you need while also supporting a local small business that may need a bit of help.
Once again, clothing stores are always doing what they can in order to be able to help people keep their clothing in top condition, and if that means that they carry clothing adjacent items, then so be it. Wardrobe boxes are not always available at larger clothing stores, but if you go to a local one, you may be able to find options that work for you and what you need. Ask about it and see if they have rentals or purchases that you can make.
6. Staples and other office supply stores
Office supply stores were originally "paper supply stores", so that probably gives you a bit of a hint as to why they likely have shipping supplies as well. They have all sorts of things that offices may need at one time or another and they even offer different types of shipping services. Since they are large and bulky, wardrobe boxes may not be readily available at all of these stores. You can, at times, request that they're a special order and then you'll need to pick them up at a different time.
7. Truck rental companies
If you're not hiring a moving company for your move, you may be working with a company like U-Haul, Budget, or other companies that offer moving trucks and vans for rent. And, as with your moving company, they will often sell all sorts of other products in order to be able to help people that are moving. The best part is, some truck rental companies will even give you a discount if you are renting a truck from them. And, as we've mentioned several other times, they are likely to have wardrobe box rentals that you can utilize. These will save you some cash, for sure, so it's always worth it to see what's available for you.
8. General home and department stores
Wal-Mart, Target, and other home and department stores often have small parts of their store that are devoted to shipping supplies. More often than not, you'll see envelopes of all sizes, some boxes that are folded down (so you need to build them when you get them), tape, labels, and other items. Look for signs that point you to customer service or other areas of the store for larger boxes. In those cases, you may be able to go and inquire about them.
You may also be able to utilize their website so that you can order the wardrobe box and then pick it up at the store (we'll talk more about online shopping for your wardrobe boxes in a moment). Either way, it's definitely worth a look.
Obviously, you can go all over the internet in order to be able to search for the things that you need, and packing supplies are no different. Amazon and other "big box" websites will often have a wide array of packing supplies that you can purchase.
If you need multiple wardrobe boxes and/or you're buying in bulk, you may find that going to an online vendor gives you the very best deal in regards to getting a lot. Plus, they're going to get shipped right to your home, so you don't need to worry about figuring out exactly how they'll fit in your car.
Many of the places we've listed here also have an online presence, so you may be able to go to their websites and purchase from them in that way, as well. So, keep all of that in mind as you start searching for your best options in purchasing wardrobe boxes.
10. Your local college or university
Colleges and universities do a lot of work when it comes to helping students to get their hands on the tools that they need for moving in and out of the dorms or their apartments. Because of that, it's quite common that you can go there and find moving supplies. They may not be out in the open throughout the entire semester, however, so you want to be sure that you ask about them if you don't see them on a shelf.
That way, you can be sure that you get what you need. Wardrobe boxes are fairly large, too, so they may always have them in the back so that they don't have to try and fit them.
Other Types of Moving Boxes For Your Move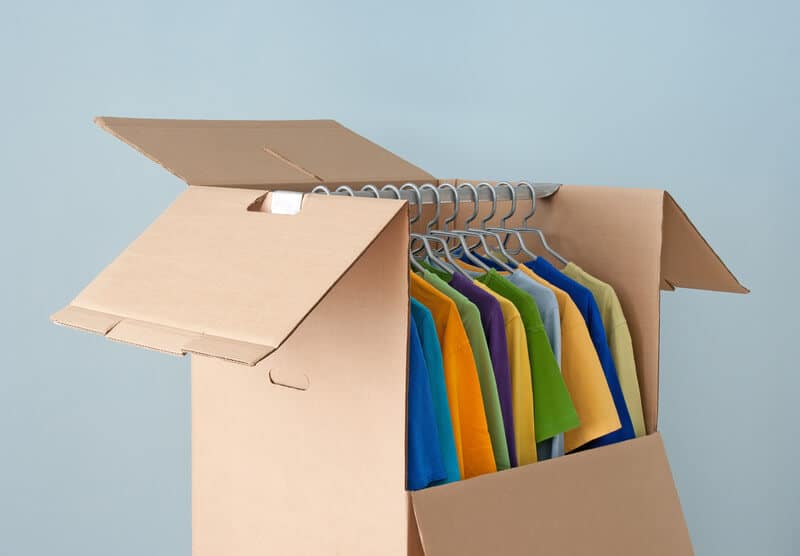 Since you now know where to get your wardrobe boxes, now you have to determine other types of boxes you need for your move.
There are several kinds of moving boxes used for different purposes and these are not limited to the following: 
1. Dish Packs
You will find it too awkward to get to your new home and discovered that your dishes are broken. With disk packs, you can separate plates and other fragile belongings so that they will maintain their condition all through your move.
When you are determined to keep all your belongings in good shape, you should consider using a dish pack to package your precious belongings. Since kitchen items are fragile, schedule a time to pack your dishes and other fragile items properly during your move.
Even though time may not permit, you must do this task perfectly and correctly pack your stuff in the evening to your move. 
2. Small Moving Boxes
These types of boxes are usually used for books that even most movers call them book boxes. Usually, you will need small moving boxes to haul smaller but heavier items.
Alongside with your books, you can also transport your small canned items, electrical items, documents, and other smaller but heavier belongings using these boxes. 
3. Medium Moving Boxes
In most cases, the size of these boxes is usually about 3 cubic feet, and they will double as your heavyweight boxes to contain all your items except the kitchen sink. And about the kitchen, the boxes tend to be perfect for transporting kitchenware.
Medium-sized boxes are versatile and can be used to carry anything from your pots and pans to your blenders and other items. However, just like every other moving boxes, you need to monitor the weight and be sure that each moving box is labeled properly with its contents, making it easier for you during unpacking.
4. Larger Moving Boxes
These boxes are great for hauling lighter, larger belongings. It is generally advised to keep objects' weights of items lighter as the boxes are getting bigger.
Since larger boxes tend to be expensive and people usually overestimate the required quantity, you, therefore, should look around your home and properly calculate the number of large boxes that will be needed for your move.
Always consider weight. Even though your professional mover will make use of tools to make it easier, always keep the box's weight reasonable. You will hear from any mover that larger boxes packed with heavy belongings can usually cause hazards and even break. 
5. Mattress Boxes
Nowadays, most people devote a lot of time and effort to buying the right mattress to be sure of a more significant rest. It is now common for people to buy a mattress box when moving it, and there are different sizes available with state to state moving companies. 
6. Plastic Bins
There are several reasons why you may want to choose plastic bins instead of cardboard. You may be attracted to the look and feel of plastic bins for your move. Only a few moving companies offer plastic bins for rent, and this makes the process even easier.
However, the limitation here is that packing oddly shaped belongings into plastic bins can be difficult and may be more expensive to purchase. For those packing away some of their household belongings in a storage unit, they can find these bin greatly useful for long-term storage. 
7. Art Crates
If you are an art lover and devote a lot of time and energy to buying beautiful art pieces, you surely need to buy the appropriate shipping materials to haul artwork. It could be a painting or a sculpture, just describe your specific item and how fragile it is to your movers in advance.
Many customers refuse to state the importance and value a possession holds for them. Just like every move, you will discover that communication is the most important way to make sure all your moving requirements are satisfied.           
Typical Wardrobe Box Dimensions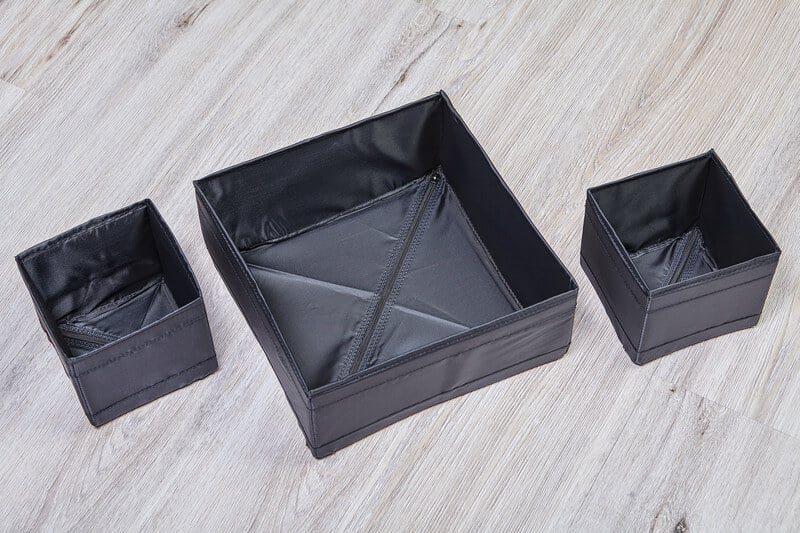 All wardrobe boxes are large in size but similar to other types of moving boxes; there are little different types when discussing size and dimensions.
The actual dimensions you get depend on where you are getting the boxes since few stores offer many sizes of wardrobe boxes while others offer just two.
The following are the different sizes of wardrobe boxes:
Short wardrobe boxes: These have few rooms underneath for storing extra items but are more compact, making it easier to lift and move. 
Large wardrobe boxes: Large wardrobe boxes are usually of standard sizes that are available in the store. Alongside the hanging bar, you will also have a lot of room to pack items under it.
Median size: Many wardrobe boxes enable you to pack 1.5ft. – 2ft. of hanging closet space. The highest difference between wardrobe sizes is usually about length, with boxes that have more height perfectly suiting for additional storage and hanging of long clothing like dresses and suits. 
What Quantity of Wardrobe Boxes for You Need for Your Move and other Tips?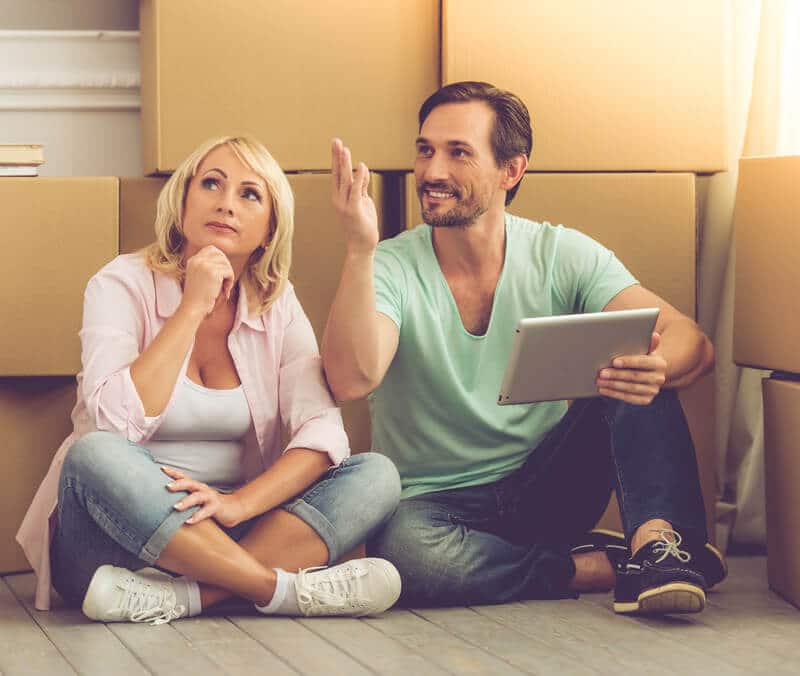 Packing of your closet becomes easier when you use wardrobe boxes. There are metal bars in these boxes which make it possible to hang your clothes on hangers.
You only need to move the clothes from the closet straight to the wardrobe box and then to your new home's closet. Generally, a wardrobe box is often a portable closet.
To discover the number of wardrobe boxes you will need, you will first need to determine the size of the wardrobe boxes you need. Many of them are 24' by 24' by 40'.
This means they are half the size of a normal closet. To find out the quantity that will fit in the wardrobe box, enter your closet and put aside the hangers' clothes aside.
If you have a tightly packed closet, then you may need two wardrobe boxes for each closet. If you have many full-length items in your closets such as suits or long dresses, you may pack them at the bottom of the box.
This should reduce the level of wrinkling since the pressure on the creases will be reduced. However, this doesn't mean there will not be enough room for other belongings at the bottom of your wardrobe box.
Packing Tips for Wardrobe Box
Wrap shoes and other belongings from your closet and let them go into the wardrobe box first. These items must be packed first.
You can pack some large, flat belongings like framed pictures of mirrors in your wardrobe boxes. The clothes you hang in the wardrobe will serve as cushioning for the belonging and keep it safe. However, you still will need to take precautions to prevent the items from breaking. Wrap your breakable and fragile items like glasses before you store them in the wardrobe box with your clothes. Try to store one large item for each wardrobe box.
Avoid over-packing the wardrobe box. Although they are often sturdy, they should be packed reasonably to avoid causing the bottom to break open when over-packed. Carrying them will also be difficult to do if the boxes get too heavy.  
Frequently Asked Questions
Why Do I Need a Wardrobe Box?
Wardrobe boxes can help you in all sorts of ways. But, many people utilize them as a portable closet that they're able to store everything in. By being able to hang up your clothing and just put it in a box, you can save a ton of time and headache. Then, when you get to your new place, you can just move the hangers into the closet, clothes and all.
Will movers move my wardrobe box?
Absolutely! Wardrobe boxes are designed to fit on moving trucks with no issues at all. Your movers will recognize them (they're typically clearly labeled and they have quite a distinct look to them nonetheless), and they will be sure that they don't do anything to threaten the integrity of those boxes.
How much can I expect to spend on a wardrobe box?
The cost of the box is going to depend on the size of the box. They come in multiple sizes – 20x20x45 and 24x24x44 are fairly common options, with everything else falling between or around those. As a result, you'll end up paying somewhere between $10 and $25 per box, depending on where you go in order to make your purchase.
How much do wardrobe boxes contain?
Many of them are 24' by 24' by 40'. This means they are half the size of a normal closet.
To find out the quantity that will fit in the wardrobe box, enter your closet and put aside the hangers' clothes aside. If you have a tightly packed closet, then you may need two wardrobe boxes for each closet.
How do I request for free boxes?
Check the closest office supply store to your location. Visit any office supply store, office depot, or staples nearest to you. Request an audience with the manager, and see if they can give you any free boxes they don't use. Also, ask if the store has a copy of printer paper boxes.
How can I pack clothes for hanging?
Just pack your hangers and clothes together, gently slip the hanging clothes into the trash bag with your hand still on the hangers, tighten the drawstrings along with the hanger hooks, tie and secure the bag from the outside hooks
What packing material is the cheapest?
The cardboard box is often the cheapest packing material. Delicate items need special holders or materials like bubble wrap to prevent them from breaking. You can see the entire information for the products cheaply printed on the box. Some boxes can also be used as your product's display. 
What is the length of the wardrobe boxes?
Wardrobe moving boxes are usually 24' by 24' by 40'. The boxes are perfect for packing or keeping your entire hanging clothes. The boxes turn to a large portable closet when unfolded. They are the only box that is majorly designed to keep your hanging clothes. 
There are a lot of ways that you can pack up your clothing, and a wardrobe box is a solid option when you want to be certain that you're doing things in a way that makes sense for you and your needs. Find the ones that work best for your move and it'll help make packing your closet much simpler.