Packing your moving boxes properly will save time and unnecessary hassle. Boxes that are too weak, too full, or not properly taped may break or require re-packing, ruining the stack flow of your out of state movers.
If you are packing boxes when moving, don't just cram items in the box and say the task is completed. People usually want to know the ways to pack their moving boxes, what boxes and supplies to use to safeguard their valuables, and ways to best maximize space.
We have written this article to provide you with guidance in your moving preparation. Consider the packing tips below to help you protect your belongings, keep items organized, and further simplify your unpacking.
Continue reading!
1. Begin with the Right Tools
Boxes, packing tape, newspaper/packing paper, and scissors are the necessary tools to have on hand. But there are some other supplies to include in your toolkit.
Box opener (if you need to open an already-sealed box to access an item you already packed)
Bubble cushioning roll (to safeguard artwork and fragile breakables)
Dust rag (to remove dust on your books or knick-knacks before packing them)
Zipper storage bags (for holding miscellaneous like pens and buttons).
If you pack all these items together in a single box with your marker and packing tape, you and your household can move it from one room to the other as you work together to pack, and they will be safe all through the task.
The goods you are packing as well as the boxes must correlate for maximum result. Below are some types of moving boxes you need:
Medium boxes: Pack glass, food, china, CDs, ornaments, documents, books inside these boxes; their measurement is 46cm by 30cm by 30cm
Large boxes: Ideal for packing pillows, toys, clothes, towels, pots, linens, and pans
Special boxes: These are like wardrobe boxes, picture boxes, wine boxes, and vinyl records boxes.
For more on different types of moving boxes, Complete Guide To Moving Boxes
3. Almost fill up the Moving Box
For non-delicate goods, fill each space that you can without overloading the box. Boxes that are not full are at risk of collapse when they are stacked. Add more packing paper if necessary to ensure tight packing of each box before you seal it. For delicate items, ensure that there is a minimum of 2 inches of packing supply on every side of the box. In addition, don't forget to fill moving boxes so that they don't weigh beyond 30 pounds.
For instance, use small or medium-sized moving boxes to pack heavy goods such as books. Pack lighter items like comforters inside large boxes.
If you are packing moving boxes for a move, don't just dump your items in the box and leave them there. Carefully pack the boxes, and keep your moving boxes properly. We've compiled many tips that will reveal to you the ways to pack boxes for relocating or long-term storage.  
4. Gather The Right Packing Supplies
Firstly, get actual moving boxes. Moving boxes are specially made for moving and storing delicate goods. Old, used boxes are too risky to collapse and can even be contaminated with mold or pests. Other supplies to make available include packing tape, labels, packing peanuts, paper, or bubble wrap.
5. Sort Items by Category
Build your first box, and then pack up one small part at a go. Before you put any item inside your first box, gather similar items together that are of the same size and weight. For example, you can put your favorite small knick-knacks in the same place when packing your bedroom.
Wrap small knick-knacks using bright-colored tissue paper as you go. That will ensure you don't throw anything out accidentally.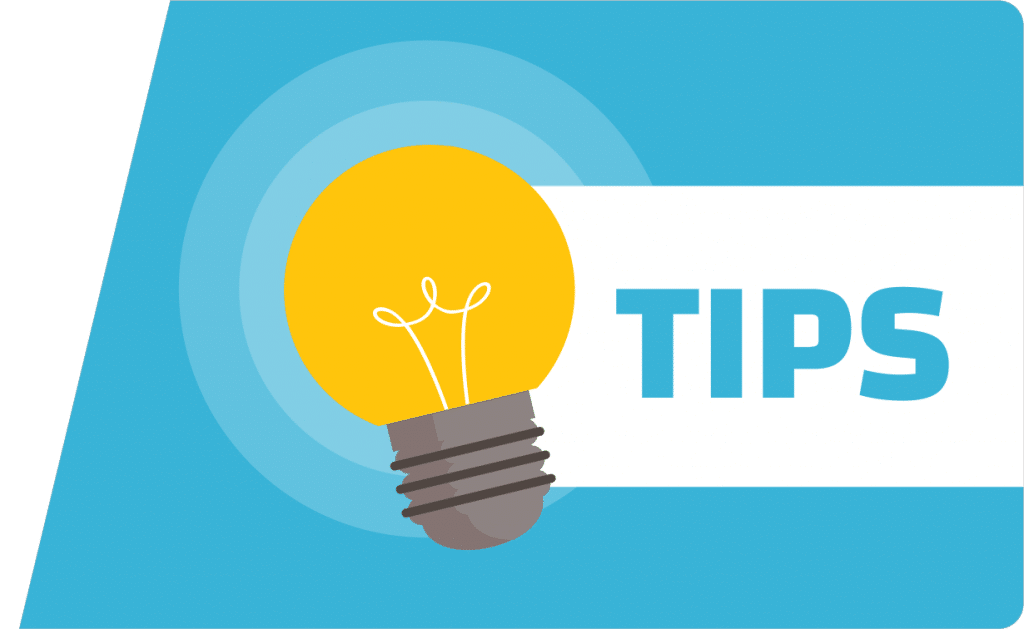 6. Take More Time Wrapping Breakables
Whether or not your belongings will arrive unscathed could be determined by taking time to wrap your fragile items properly. Also, over-packing of delicate items such as dishes is better than to under-pack them. Pack dishes and plates into moving boxes on their side, not flat. If you stack bowls and cups, make sure you place padding or paper between each item. 
7. Employ the use of Box Dividers for Small Glass Items
For more layers of protection for your fragile items, use dividers that section your packing boxes. These dividers offer maximum protection for your breakables, and they are available in various sizes. For more protection, wrap bubble wrap or packing paper around your glasses and then put them in the dividers.
8. Tape the Top and Bottom of the Box
This helps provide strength to the box and prevents it from breaking while it is being moved. It is not easy to stack open-topped boxes and they are even at higher risk of damage to the contents.
9. Pack Bigger Boxes using Lighter Items
They can turn overly heavy to be moved. We've come across immovable large boxes filled with books. Avoid this by making sure your heavy belongings, such as books and records are packed inside smaller boxes, so the weight doesn't get out of control.
10. Spread the Heaviest Goods over a Few Boxes
Use lighter belongings like soft toys or towels to balance these boxes. Pack the lighter goods on top.
11. Seal and Label your Moving Boxes Properly
Seal the box after packing. You can decide to use similar methods you used to safeguard the bottom of the box, as provided above. Immediately the box is packed and sealed, we recommend that you use a permanent marker to describe the box. It usually happens that pens or markers get erased easily during a move, transporting, and storing the boxes.
Label each box with its content, indicate if the content is fragile, which room it is headed, as well as 'This side up". This will help secure the safety of your belongings as well as help you easily unpack your goods once they get to their final destination. The more description you include in your labeling, the easier unpacking in your new home will be.
12. The Heaviest Moving Boxes go to the Bottom
Stacking of your boxes, either on the truck or in a self-storage unit, ensures that the heaviest boxes go to the bottom. You want to reduce the center of gravity of your boxes to prevent the moving boxes from tipping over when least expected. Also, when you keep heavier boxes on the bottom, it will reduce the amount of heavy lifting you will do.
If you stack heavy boxes on top of lighter ones, the eight lightboxes crush under the heavier ones. The boxes will fall to the ground, and all their contents will be exposed to the risk of breaking. You should properly arrange your boxes to prevent such occurrences.
13. Stack Boxes like Bricks
Stacking your moving boxes is a serious task. The goal is to keep your goods safe; it is not to see the number of boxes that you can squeeze into a tight corner. Properly stacking your boxes so they look like bricks will help form a sturdy tower that can survive the journey without falling.
14. Make an Aisle between each Stack
Storing your boxes in your self-storage unit is only effective if you can access what you need. You might know where all your items are immediately you move in. However, think of paying a visit to your storage unit 6 months from now and discovering that you don't know where any item is. Always arrange your moving boxes for regular access even if you don't know how frequently you will need to access and pick items.
Do You Need Professional Packing?
We hope this guide has helped you to get ready for your move. You can get a quote for your professional packing service from our top long distance movers. Get in touch now!