State-to-state moves can present a variety of challenges with the long-distance logistics involved. Apart from homes on state borders, long-distance moves from one state to another can be complex and present a range of concerns or even spontaneous issues that can pop up, even with the best planning.
Find an experienced, licensed, and reputable mover to meet your moving needs to personalize every step of the relocation process – from budget, to packing, accessorial services, and more. We researched 20 of this year's best state to state moving companies to simplify your search and make life even easier.
Top 3 Recommended State-to-State Movers
Compare Best State to State Movers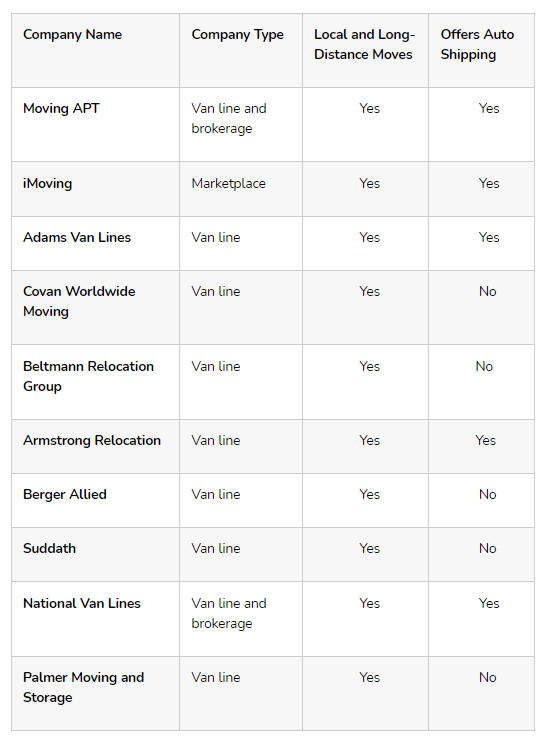 | | | | |
| --- | --- | --- | --- |
| Company Name | Company Type | Local and Long-Distance Moves | Offers Auto Shipping |
| Moving APT | Van line and brokerage |              Yes |            Yes |
| iMoving | Marketplace |              Yes |            Yes |
| Adams Van Lines | Van line |              Yes |            Yes |
| Covan Worldwide Moving | Van line |              Yes |            No |
| Beltmann Relocation Group | Van line |              Yes |           No |
| Armstrong Relocation | Van line |              Yes |           Yes |
| Berger Allied | Van line |              Yes |            No |
| Suddath | Van line |              Yes |            No |
| National Van Lines | Van line and brokerage |              Yes |            Yes |
| Palmer Moving and Storage | Van line |              Yes |            No |
Free Quotes from Top American State to State Movers
Regardless of the size of your move, small or large, the movers our expert's research, select and list offer packing and custom moving services and solutions.
White-glove and quality state-to-state moving companies offer everything from custom crating, packing, or specialty moving services for fragile, valuable, large, or highly delicate items, alongside packing supplies and services.
Discover the 10 best state-to-state movers that you may want to consider for this important move.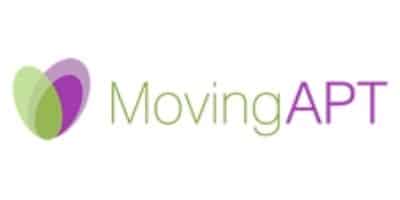 Rated one of the best movers nationwide for state-to-state moving, Moving APT offers a range of white-glove moving services. With a strong and successful track-record for customer satisfaction, plus rave reviews, and agents in all corners of the United States, Moving APT is a long-standing leader in the moving industry. Gain access to a list of premium state-to-state movers across the United States for your residential or commercial interstate move. Moving APT listens to your needs and delivers both your goods and their services like true moving professionals.
American-owned and licensed, Moving APT has moved thousands of homes and businesses state to state all over the country. The experienced moving crew handles state-to-state relocation of various sizes all over America, and distance never holds them back from delivering your move and service all in one.
Every reputable mover Moving APT recommends is licensed, and insured for fast, efficient, and quick relocation from one state to the next. For trustworthy movers with consistently positive reviews, reach out to Moving APT and we'll find your best match.
Why we recommend Moving APT
The list of movers you'll find online is endless but Moving APT stands out in the crowd for its proven track-record of customer success stories, transparency, and truly outstanding service. Compliant on every level, Moving APT abides by city, state, and federal regulations, fully insured, licensed, and bonded, while also offering affordable movers and maintaining credibility online, and with its movers in action.
Competitive pricing is always at the forefront of Moving APT's business model, so getting a cost-effective estimate that'll satisfy customers budgets is easy and safe online.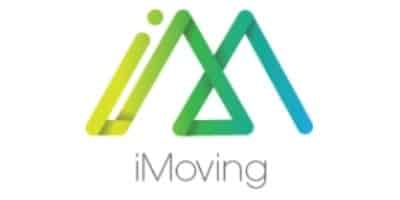 iMoving is one of the best moving platforms for solving the hassles of a state-to-state move, ensuring customers enjoy:
Great service and satisfaction levels
Fair pricing, without sudden price increases or expected additional charges
Prompt and punctual movers, free of late arrivals or departures
Damaged or loss of belongings
A range of moving scams experienced by many people on moving day. 
iMoving offers transparency and trust between movers and consumers with a platform that's ideal and easy to use for moving transactions.
Planning and streamlining the process makes iMoving your best option for local or long-distance moves. iMoving allows leading movers and service providers in the moving industry to list their services on the platform, while consumers can opt-in for services right for their budget.
Consumers ready to move homes just need to enter the details of their move, and they can instantly review and compare moving quotes, find their mover, and book their move online.
iMoving makes finding the best mover in your area simple – making sure each is dependable and offers great quality service. Handpicked with our experts' research and a careful pre-screening process, all the movers iMoving promotes must meet federal certification and regulatory requirements. iMoving movers must have insurance, experience, and regulation documents to handle cross-country moves.
Customer reviews and ratings are the foundation for every company iMoving promotes. Compare a range of reputable movers and choose the best match for your needs.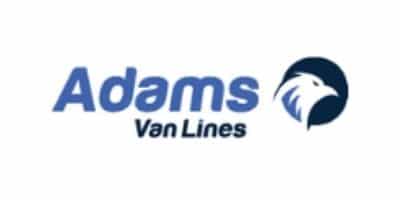 State-to-state moves fall under the category of long-distance moves, and both require similar treatment from movers. Adams Van Lines will still customize every move, tailored to customer needs, regardless of the category, type, or distance.
Like people and their homes, not all moves are created equal, pardon the pun. Adams Van Lines understands that every interstate move has its own objective and destiny. Their professional moving crew works with you, so achieving your moving goals and reaching your destination is a painless and peaceful process.
This mover will make sure you get all your documentation ducks in a row, so licenses are issued, and regulatory requirements are met. You can make your interstate move easy and affordable.
Adams Van Lines completes every move promptly and in good timing, keeping your goods safe and intact. State-to-state moves are easier with great customer service and a single point of contact for your move.
Adams Van Lines is one of the best state-to-state movers in the industry for all around service, satisfaction, safe move.
Why we recommend Adam Van Lines
A leading and professional mover, the company operates in various states of the country.
For a truly experienced and affordable moving company, this is a great option and a helping hand in the process.
With their experience and knowledge of the industry's trade secrets, Adam Van Lines knows that professionalism is everything when it comes to the stress that long-distance moves can bring. They'll make sure your move is fully compliant with regulations and that your move is simple and stress-free. From packing and accessorial services, to an efficient loading, hauling, and unloading process, getting your move transported is simple and safe.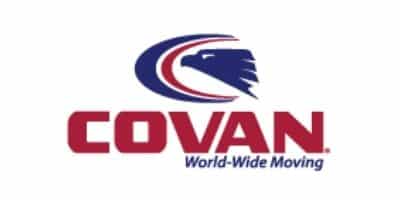 4. Covan Worldwide Moving
Covan Worldwide Moving was founded in 1914 by J.M. Coleman and started out with just four dray wagons and eight horses. With over 50 offices located in 17 different American states and over 400 agents worldwide, Covan is family-owned and operates over 200 interstate units, with a total of 600 local and long-distance movers.
Covan Worldwide Moving offers government, military, and corporate relocation services, along with household, commercial, international, and long-distance moves. Their professional moving portfolio and services are impressive, and it's no wonder they've sustained their reputation as a strong and reliable mover for over 100 years – yes, they've been in business for over a full century.
Why we recommend Covan Worldwide Moving
Covan Worldwide Moving targets a range of industries and offers a variety of services:
military and government organizations
corporate, commercial, and residential relocation
international, interstate, and long-distance moves
With over 50 locations in 17 states, more than 400 agents worldwide, and more than 200 state-to-state units, with a total of 600 units committed to local moves.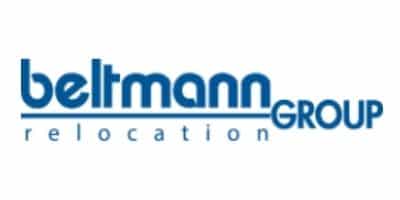 5. Beltmann Relocation Group
Founded by Albert Beltmann in 1923 and one of the most experienced and reputable state-to-state movers in the industry, Beltmann Relocation Group has 11 branches in various American states, with just short of a century in the moving business.
The self-proclaimed "Experienced Movers for All of Life's Transitions" but with good reason, Beltmann Relocation Group lives up to their slogan with the range of moving services they offer.
Their strong and steady team of cross-state movers customize all local, long-distance, international, office, corporate, and industrial moves. Plus enjoy all the benefits of full storage facilities that can come included in various moving packages.
Why we recommend Beltmann Relocation Group
Beltmann Relocation Group offers customers quick online moving cost estimates. While their quotes don't guarantee the cost of your move, Beltmann's estimate provide a pretty accurate price tag estimate for your relocation costs.
With their smart online moving calculator, Beltmann customers will have a fairly accurate understanding of what they can expect to pay for their move.
Armstrong Relocation delivers outstanding moving services since 1922, including local, long distance, corporate, and international moving, plus storage facilities among others. 
Their state-to-state movers are true professionals in handling all the logistics of relocation from start to finish, delivering only the highest quality level of service and satisfaction.
Why we recommend Armstrong Relocation
Despite their above average to high moving rates, Armstrong attracts customers with their strong track-record of experience and expertise in moving services, with an impressive reputation and highly competitive pricing.
Various factors will dictate your actual moving prices – like distance, size, plus time and date. Provide the accurate details for your move to get a precise quote, so the cost won't come as an unpleasant surprise.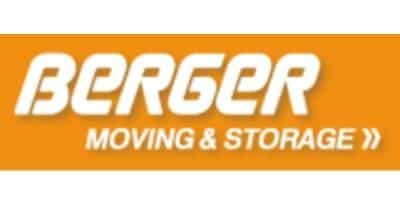 Berger Allied was founded in 1910, an agent of Allied Van Lines and located in Minneapolis, Minnesota, in the United States.
A long-standing veteran in the moving industry, Berger Moving & Storage offers a wide range of moving services, including storage and transportation of households, industrial machinery and office equipment, and product distribution among others. 
With local, corporate, commercial, and residential moving services offered for local, long-distance, and international relocation, Berger's services are loaded with experience and over 11 decades in the industry, (yup, 110 years as leading American movers).
Why we recommend Berger Allied
Berger Allied takes the lead as one of America's longest standing movers. They specialize and take pride in offering everything from storage services to full-service household, office, and industrial space relocation, plus product distribution services. Partnering with some of the best moving agents in America and worldwide, Berger Allied is entirely compliant with all license and regulation requirements. No move is too heavy to haul, no distance is too long to cross, and no moving service is too complex to cope with for Berger Allied.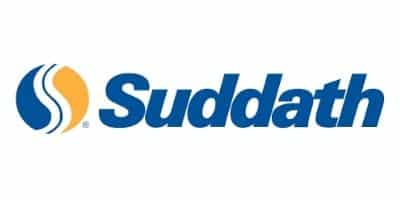 Suddath's moving family started in 1912, based out of Jacksonville, Florida, U.S.
Starting the business with just a cart and two mules hauling loads, Suddath developed into a global brand with a niche expertise in interstate home and business moving.
One of America's most trusted movers with over 2150 employees across 30 locations and more than 150 partners worldwide in cities like Shanghai and London, Suddath's still in business for a few good reasons.
Some of the services Suddath offers that have helped them maintain their reputation as a leading white-glove mover include:
Local and long-distance moves
Commercial and corporate moving
International relocation, plus cross-country and short distance moves in America.
In business terms, Suddath have reached the enterprise level in size and scope of their moving operations. This is a truly well-known, established, and strong American mover that collaborates with partners in Asia and the United Kingdom to extend moving services and continue growing. Headquartered in Jacksonville, Florida and family-run, operations were established in the beginning of the 20th century, making it a true pioneer in the American moving industry.
Suddath keeps up with its long-standing reputation as a leader in moving with terrific customer service with a smile, specializing in various aspects of industry.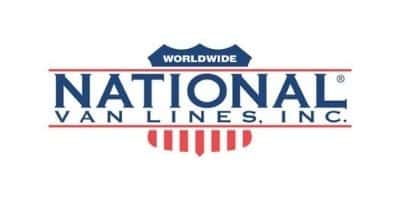 With 85 years of full-service packing, moving, and storage services for commercial and residential clients, National Van Lines Inc. brings a strong and much more than capable out of state moving crew.
Experienced in planning, staging, and hauling the full production of short and long-distance moves, this reputable mover is truly skilled at making sure all ends meet. Rest assured your move will run safely and seamlessly, reaching your new home or business in good hands. Whether dealing with a cross-country or interstate move, or the complex process of an overseas relocation of your home or business, National Van Lines has you covered.  
Why we recommend National Van Lines
Enjoy great parking and storage-in-transit services from National Van Lines, and be as aware as you can be of the actual cost of your move in advance with their online calculator that provides an estimate of your move's price.
Dust that dirt of your shoulder and take a load off while National Van Lines carries the heavy load and long haul for you, with all of their premium moving services.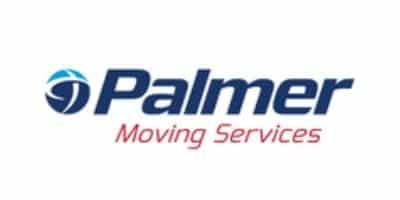 10. Palmer Moving and Storage
Palmer Moving and Storage is a family-owned mover operation since 1910, with a long-standing reputation for outstanding moving solutions that meet your moving needs.
Palmer Moving and Storage is an Atlas Van Lines agent, with over 10,000 moves every year. Based in Detroit, Michigan and servicing private homeowners, renters, and business customers, (from SMBs to large-scale corporations), Palmer Moving and Storage has collected a great following and gained a reputation as one of the longest-standing American movers in the industry.
Palmer Moving and Storage addresses:
Local and long-distance moving services
Residential moves
Office moving corporate relocation, and custom moving solutions among others.
Why we recommend Palmer Moving and Storage
Palmer's fleet of mid-size hauling trucks are ideal for large interstate residential or corporate moves. The icing on the cake? Indulge in the sweetness of peace of mind and pricing, with their innovative and engaging online moving quote tool.
The Best State-to-State Moving Companies In The USA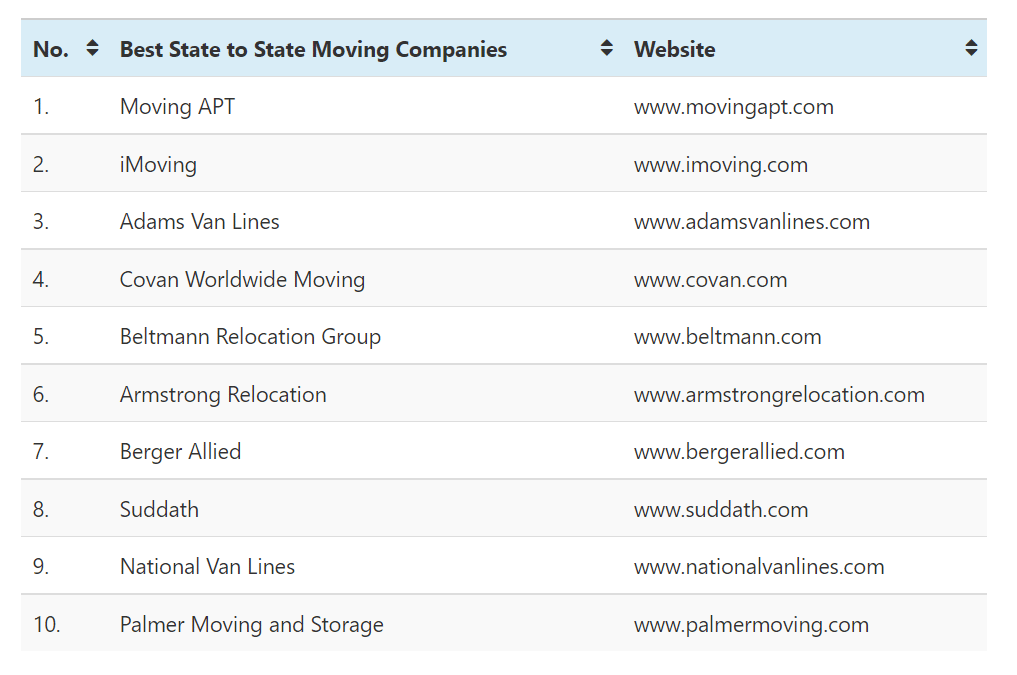 | No. | Best State to State Moving Companies | Website |
| --- | --- | --- |
| 1. | Moving APT | www.movingapt.com |
| 2. | iMoving | www.imoving.com |
| 3. | Adams Van Lines | www.adamsvanlines.com |
| 4. | Covan Worldwide Moving | www.covan.com |
| 5. | Beltmann Relocation Group | www.beltmann.com |
| 6. | Armstrong Relocation | www.armstrongrelocation.com |
| 7. | Berger Allied | www.bergerallied.com |
| 8. | Suddath | www.suddath.com |
| 9. | National Van Lines | www.nationalvanlines.com |
| 10. | Palmer Moving and Storage | www.palmermoving.com |
How Much Does it Cost to Move State to State?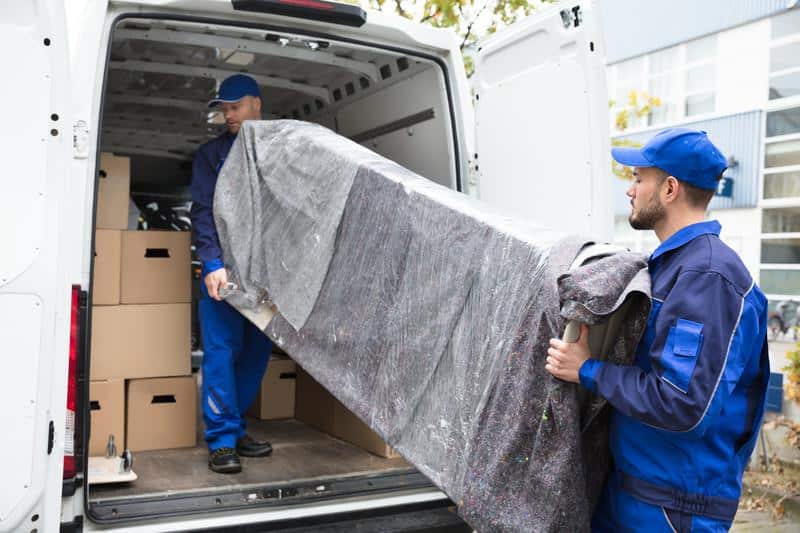 Moves are priced based on a range of factors, and state-to-state moves range between $2,000 and $5,000, or roughly $80 to $100 per hour for local moves.
International moves can range from $1k- $10,000, varying based on mileage and factors like:          
Weight of your shipment
Number or rooms and size of home or business
The amount you tip your mover (everything adds up)
Consider that some movers charge exclusively for labor to relocate, while others also offer packing services that'll cost you extra. Either way, whether you'll be pack on your own or hire your mover to, boxes, packing tape and paper, bubble wrap and all the bells and whistles you'll need to get your items packed and transported safe and sound will cost you. The thrifty DIY approach with the help of friends and boxes you'll grab from the local grocer might seem like a smart way to save but remember that time is money, and your time is precious. Be smart, do your math and think ahead about budget, timing and costs of packing and moving. Have a look at 3 legit movers at the least before making your final choice and relocating.
Read How Do Movers Cost or How Much Do Movers Charge?
Interstate Moving Services
Moving state to state or across the country?  Find your best long-distance mover and haul your home or business from point A to point B easily and cost-effectively.
Some professional moving services include but are not limited to:
Packing:  Get your move started out on the right foot and pack up that home or business of yours to relocate with ease, (large, breakable, and valuable items included, along with disassembly).
Labor and transport: hauling and transporting your load from point A to B is tedious and intense labor – and it'll cost you.
Unpacking: You've reached your new home or business location, and now it's time to get setup and unpack. Fun, fun, fun, or is it? It can be if you take the hassle off your shoulders and let the movers do the hard work and get it done for you. Good at directing others. Perfect here's your chance to be the boss of your new space, tell your movers what to unpack, where and how to arrange your unpacked items, kick back, and enjoy. No scraps, bubble wrap, boxes or packing materials left behind, with all the clean-up on them.
Storage services: If your home is not available yet at the time of your move, or if you need short-term storage as part of your relocation, we offer temporary and long-term storage options.
Frequently Asked Questions About State to State Moving
What's the average cost of an American state-to-state move?
The average cost of a state-to-state move is about $5,500, based on a move of roughly1,200 miles and a shipment 7,000 lbs in weight, as per The American Moving & Storage Association's research.
What is the most affordable way to move state-to-state?
Paying for container services, renting a moving truck, trailer or hiring a cheaper moving company to relocate your home or business can lower costs. But keep in mind the labor is still a cost factor, and DIY-style moves can end up costing more with the amount of time, logistics and hiccups to consider.
What is the cost to move furniture out of state?
The American Moving & Storage Association tells us that moving your home or business furniture state to state costs roughly $4,300.
Is it difficult to move to another state?
Out of state moves can be stressful or simple. You chose by selecting the ideal mover for your needs to make the process easier, faster, and more cost-effective with a mover fit for your needs.
Is it a good idea to move state to state and hire a mover?
Fresh starts are always exciting but also present the usual challenges that transitions into a new home or business present: a different city, culture, demographic, a new workplace, and schools – often, new everything. Finding and hiring a mover that'll make your move easier and a fun experience to get your new life started on the right foot might cost you, but see it as an investment that's worthwhile and pays off.
Moving can be a stressful process that nobody really looks forward to. It doesn't always have to be that way, though, because a quality moving company can really help you make the process a lot simpler.  All the state to state movers here is guaranteed to deliver quality and efficient state to state moving without any hassle. Do your findings and decide on which one best suit your unique needs.