How Much Does it Cost to Live in Orlando Florida?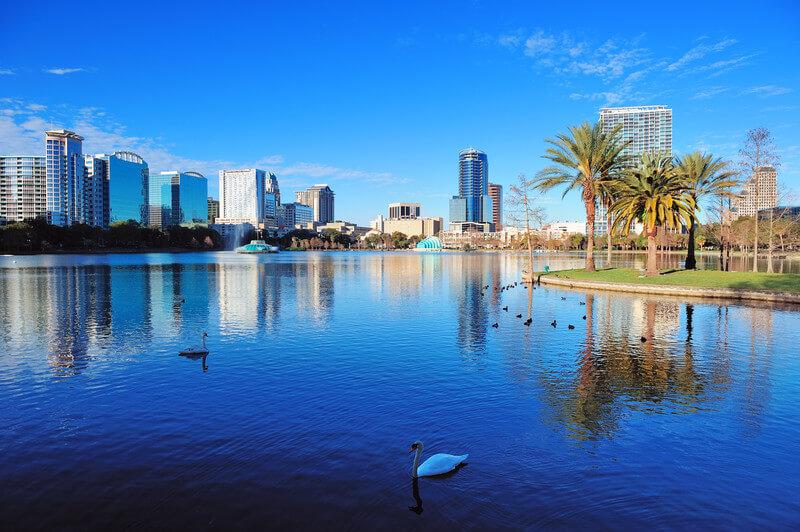 Fun Facts About Orlando, Florida
Orlando is located in central Florida; it is one of the most popular destinations for travelers who visit the United States. Below are some fun facts about Orlando, Florida;
Universal Studios is located in Orlando, it is also home to Nickelodeon, Ghostbusters, back to the Future, and the Bates Hotel attractions.
Orlando is home to over 100 lakes including the Lake Eola, a giant sinkhole with 80 feet at its deepest point.
The 1890 Railroad Depot and the Rogers Building are the oldest structures still existing in downtown Orlando.
The first theme park in Orlando is Gatorland, it was opened in 1949.
Orlando city is also referred to as "The City Beautiful" or "O-Town".
Orlando, Florida is a dream place to live because of the many attractions and natural scenery that it has got. Living in Orlando, Florida is quite affordable compared to what we have in other top cities both in Florida and in the United States as a whole. We will be looking at some major factors that contribute to the cost of living in major cities and we also take a look at how Orlando fares with some of these factors such as housing, transportation, groceries, utilities, and healthcare among others.
Having a clear idea of what it costs to get an apartment, transportation, utilities, groceries will help anyone who is planning to move to Orlando, Florida. They will be able to budget appropriately what it will cost to move and live in Florida.
Cost of Housing
Prices of houses are usually slightly below the national average price with the average around $158,000, this is cheering for those who may wish to purchase a house in the Orlando area of Florida. Mortgage prices are also fairly reasonable with the average monthly payment just a little above $1,000. How the cost of renting an apartment is around $1,000 and could be as much as $1,500 in areas or parts of the city that are more expensive. If you plan to relocate to the lovely city of Orlando, it will make more economic sense to research and look out for a home to buy as this will make a better investment over time.
Real Estate
If you want to buy a home in real estate, there are plenty of affordable options available. The median listing price for homes in Orlando is around $245,000, with an average cost of $145 per square foot according to www.realtor.com. However, the number of houses are sold for has increased over the years because it is now a seller's market as the number of buyers now out-numbers the number of houses for sale.
Cost of Transportation
The city of Orlando has a public transit system that is called The Lynx, the trademark for these public transit buses is pink. A one-time ride costs $2 and to get a monthly pass will cost up to $50; if you decide to cruise around town as a tourist especially on busy days like the game day at the university, it might just be a better idea to consider using public transit in order to avoid spending precious time in traffic. If you choose to go around time in a taxi, it is a little more expensive because the price of gasoline in Orlando is slightly above the national average. A taxi trip of around 5 miles can cost up to $15.
Cost of Healthcare
The cost of healthcare in Orlando, Florida is affordable as the cost of seeing a doctor or physician in Orlando, Florida cost between $100 to $110. However, the prices for the prescribed drugs might be higher in the pharmacies around but the cost you save in visiting your doctor would make up for that. The average monthly cost of health insurance in Orlando is $285 while the average cost yearly is $3,420.
Jobs and Income
People who work in the tourist industry in Orlando are never short of work as they are kept busy with the influx of tourists who flood the city all through the year. Disney is one of the largest employers of labor in the city, also there are several golf courses, amusement parks, restaurants, and art centers that keep the residents of Orlando employed. If NASA is one place you have an eye on as your dream place to work, then you can look for such an opportunity at The Kennedy Center.
The city of Orlando is the third best place to easily find jobs in the United States according to Wallet Hub. Walt Disney is the largest employer of labor in the city with over 53,000 employees. Walt Disney is responsible for employing several Orlando residents across diverse industries such as tourism, hospitality, manufacturing, and construction among others. Other top employers of labor in Orlando include Adventist Health System, Universal Studios, Orange County Public School, Publix Supermarkets, and the State of Florida Government among others.
In terms of income, Orlando ranks a little below the national average with an average income of $42,000 for a middle-class household. This is about 22% lower than the national average obtainable in the United States. In as much as the average income seem to be lower than the national average, the lack of state income tax and the low cost of living in Orlando compensates for the low salary workers earn in Orlando, Florida. No income tax, inheritance tax, or estate tax for residents of Orlando. The statewide sales tax in Orlando, Florida ranges between 6% to 7.5%, a value that is comparatively lower than those of Illinois, and California. For property tax, the average tax rate is 1.1%, this is below the national average.
Utilities
Prices of utility in Orlando is a little bit on the high but this is compensated for in the quality of life in the city. For example, the electricity bill is higher than what is obtainable with the nation's average; the average cost of the electricity bill in Orlando, Florida is around $130, 12% higher than the national average of $114. according to the United States Energy Information Administration (EIA), Orlando residents pay an average of $24.4 per thousand cubic feet of natural gas. On average, the cost of utilities covering electricity, heating, and gas for two people who live in an 85 sqm flat will amount to around $181. For one person who lives in a 45 sqm studio room, it may cost around $165.
Restaurants and Groceries
Grocery prices in Orlando are a little above the national average and the sales tax is 18% above the national average. If you love eating out there are a variety of options available to you, you will find a broad range of restaurants with varying price ranges for both tourists and locals. You will have the opportunity to taste some exquisite and creative cuisine. Prices of foods served in restaurants in and around resorts are more expensive and you should expect to pay more; meals in these areas can cost up to $20.
Taxes
Residents of Orlando do not have to pay state income taxes which means they will be able to save more from your income for vacations, shopping, fun activities, education, and retirement. However, it must be noted that residents of Orlando, Florida will have to pay property taxes and pay taxes on sales among others.
Cost of Living in Orlando
The cost of living is the amount of money required to maintain a certain level of living in a particular location. The overall cost of living index for Orlando stands at 98, two percent below the national average and 1% lower than the Florida average. The cost of living index is the parameter that gives an idea of how affordable a city is to live in; it factors in the cost of housing, transportation, groceries, taxes, healthcare, and utilities among others. A living index above 100 means that the cost of living is above average while a living index score below 100 indicates that the city cost of living is below average. The categories considered in determining the cost of living index for any city include utilities (10%), healthcare (5%), groceries (13%), transportation (9%), housing (30%), while goods and services cover 33%. The cost of housing and goods and services take up the larger part of the formula for calculating the cost of living index of any city. For Orlando, Florida, the average cost of goods and services is 4%, a value that is below that of Florida, and it is 5% below that of the national average.
The general standard of living in Orlando is encouraging and above average. You are sure that with the many industries, and economic sectors in this beautiful city you can survive either as an individual or together with your family.
Moving to Orlando Florida
If you are planning to move to Orlando, Florida, you need to plan ahead, have a moving checklist and make sure you engage the right and competent moving company. You can request for moving quotes from moving companies in your neighborhood and select from these companies which one you think can handle the logistics for you.
Plan ahead for your move and avoid moving during peak period to avoid paying more on your move. This is because moving companies charge more when the demand for their services is on the high. Also, avoid moving during the weekend, the best time of the week to move is from Monday to Thursday.
Read Reviews
Make sure you read reviews about the moving companies around before you engage any one of them. You can also ask from friends and families who moved recently about their experiences with these companies, let them recommend a competent moving company in and around Orlando, Florida to you. After you get a list of possible moving companies you can engage for your move, request moving quotes from these companies so that you can get the best deal around.
In conclusion, make sure you set out early on your move day. Setting out early will help you to get things done ahead of time, you will be able to beat traffic, the weather in the morning will still be favorable, and you can have some time to put things together same day after your belongings have been delivered to your new home.