If you have the plan of living in the beautiful city of Miami Beach, Florida, you might be slightly concerned about what the cost of living could be because of the kind of lifestyle you think is obtainable knowing fully well it is a coastal region with several beaches and exciting place.
However, you do not need to be so bothered about the cost of living in Miami Beach as we have taken our time to break it down for you and you can be sure that some of the factors that you think could raise the cost of living in Miami Beach do not really contribute so much to the cost of living there.
With an average income and a moderate lifestyle, you can live conveniently in Miami Beach, Florida, either as an individual or with your family members.
Relax and enjoy as we break down the figures for you to see and assess your present status to know if you are earning enough or you will need to earn more in order to move to Miami Beach.
All you need to decide to move or not is to do your estimate of what the cost of living is in Miami Beach and what it is in your present city and then take your decision based on your income.
What is the Cost of Living?
The cost of living is the amount of money you need in order to maintain a level of lifestyle in a city or place. Hence, before you move to a new city, you need to find out how much it will cost to live in such a city.
The price of goods and services, medical expenses, housing, and education are some of the factors that determine the cost of living in a particular city.
The cost of living varies from one city to another. Calculating the cost of living in a particular area will help you to know how much more or less you need to be earning to know if you can maintain an ideal standard of living in such a city.
The major expenses that make up the cost of living include the cost of housing for homeowners and renters, food prices, entertainment costs, taxes, and cost of transportation.
What is the Cost of Living Index?
The cost of living index is the parameter with which one can compare the cost of living in different cities. For instance, the cost of living in New York City is almost double that of Portland, Oregon.
The cost of living indices is dependent on a US average of 100. A city with an amount below 100 means that the cost of living in that city is cheaper than the US average while an amount above 100 means the cost of living in that city is expensive and above the US average.
The cost of living index is made up of different categories. These categories include utilities at 10%, transportation at 9%, goods, and services at 33%, groceries at 13%, housing at 30%, and healthcare at 5%.
The majority of what makes up the cost of living index is from the categories of housing, and goods and services. They play a vital role in determining the overall cost of living in a particular area or city.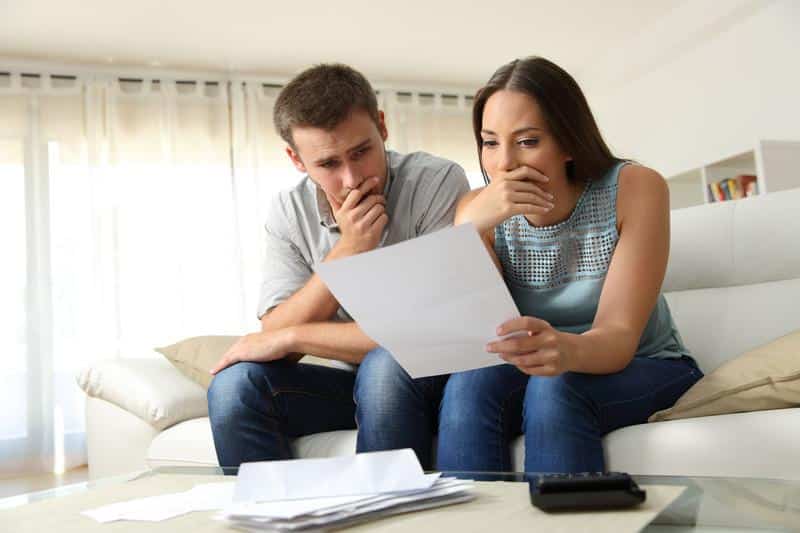 Miami Beach cost of living is 143.6, an amount that is higher than the national living average. This means that the cost of living in Miami Beach, FL is higher than the national average in the United States.
Housing is a big factor in determining the cost of living and it carries a larger weight in determining the cost of living index of a city.
We will take a look at the many factors that determine the cost of living in Miami Beach; from housing to food, utilities. Transportation, and healthcare among others.
Housing
Depending on which Miami Beach neighborhood you plan to move to or live in, your rent is one part of your expenses that will determine if you can live comfortably in this beautiful city.
For example, a condo can cost between $250K to $1 million while it could be more in high-end places like North Beach.
The average cost of housing in Miami Beach, FL is $340, an amount that is 94% above the national average. Rent averages around $1,150 per annum and it could cost more in certain areas but anywhere you live in Miami Beach, you will still be able to enjoy the exciting sceneries it has got to offer and you will still be relatively close to the beach where you can always go to relax and have a good time with your family and friends.
Food
Relocating to Miami Beach will not have a significant impact on how much you spend on groceries and cooking. Grocery store prices are only slightly above the national average and as such, you can shop and get food items at fairly cheap prices.
For example, a pound of potato costs $3.39, a gallon of milk costs $2.72. However, eating out will cost you more, Miami Beach does not have too many fast-food spots, and the price is based on the distance from the waterfront; breakfast along the beach can cost $10 while dinner can cost up to $20.
If you want to eat and drink outside, you have to gauge your expected spending based on how close or far to the beaches are around. You can have a dull moment in Miami Beach with lots of places to visit and hang out during the day and at night.
Income
The per capita income in Miami Beach is great with an average of $43,300, an amount that is above the national average and the unemployment rate is reasonably low at 3.9%.
However, the median household income across the city is slightly lower than the national average but the earning potential is amazing according to the per capita numbers.
Healthcare
The weather and beaches are enough to keep you healthy but if there is any need for you to visit the doctor or optometrist, the cost of seeing a doctor in Miami Beach is lower than the national average.
The average cost for seeing a doctor is $80 and not $99. However, prescription medications may cost you more in this area, a visit to the dentist may cost more as well. Overall, the cost of healthcare services is not so expensive.
Utilities
The cost of a utility in Miami Beach is lower than the national average, this should be due to the weather in this part of the country as you will not need heat in Miami Beach, FL and a whole lot of people jettison the use of AC to enjoy the natural breeze from the ocean.
The electricity bill on average will cost $166 per month compared to the national average of $170 per month, and the phone lines are cheap as well based on the national scale.
Transportation
There is no much public transit in Miami Beach except for the South Beach local buses as a result of this you should expect to pay a little above the national average for car maintenance, and gasoline on the island. The cost of transportation is above the national moving average obtainable in the US.
Moving To Miami Beach, FL
Whenever you decide to move to Miami Beach, Florida, you can always find the best out of state moving companies in and around Miami, Florida online.
Search for reputable and experienced Miami movers online who can help you with the entire planning and logistics involved in moving to Miami Beach from within and outside of the United States of America.
You can read online reviews and ratings about the best national moving companies available in order for you to cut down the list so that you can be able to get the best moving company that can help you relocate to Miami Beach, Florida.
Have a Checklist
When you plan to move to Miami Beach, Florida, make sure you have a plan on the ground and a way to achieve this is through a checklist where you state clearly all the things you need to do ahead of your move day.
Having a moving checklist will help you to be organized, you know what you have done and what is still left to be done and when to ensure they are done.
On the day of your move, make sure you move as early as possible, if you are hiring a moving company, make sure you inform them to arrive as early as possible.
Setting out early has several advantages as you will be able to beat traffic and the weather in the morning is always cool and you can get things done before the sun shows up.
Diverse Culture
There are a whole lot of people from diverse across the globe who reside in Miami and you can be sure that you will get to meet people from other parts of the world on a daily basis.
Miami is dominated by people from Cuba and Latin America. Miami is often referred to as Latin America in America because of the large population of Latin American settlers, other nationalities that you will find in Miami Beach include Brazilians, Columbians, Peruvians, Mexicans, and Venezuelans among others.
Overall, it should be noted that the cost of living in Miami Beach, Florida is above the national moving average but when you consider the neighborhood as a popular resort with the water bodies around and the clement weather then you will still agree that the cost of living is still reasonable.
However, most areas and beach resort areas are at least double that of other places in Miami. Hence, when you factor all these in and you also put into consideration the no income tax law in Florida, then you will still realize that living in Miami Beach is not as high as people perceive it to be.
Since getting around is part of the norms in living in Miami, many people believe that owning a car is essential.
However, if one should consider the traffic situation which recently was reported to be the fifth-worst in the country, owning a car would be dreadful.
If you decide to get around in public transit, which means you will have enough time to feel the Miami real-time outlook.
Below are a few options you can pick from: 
Metrobus: This operates in over 95 routes and has about 1,000 buses in its fleet. It services South Florida right from Fort Lauderdale, then to Miami Beach and Key Biscayne, going to Homestead as well as the Florida Keys. Rides are charged at $2.25 per trip.
Metrorail: This is a 25-mile improved rail system just like a monorail and is a simple and fast means of traveling to areas like Jackson Memorial Hospital and Northwest Miami-Dade, with links to Broward as well as Beach counties. Least fare is $2.25. 
Metromover: If you plan to travel more often around the Downtown area, then you need Metromover. This service is free and offers transit across Downtown Miami and Brickell and also provides a link between Metrobus and Metrorail
Trolley: This is available from 6:30 pm up to midnight based on the location, and it is a free service. Online tracking is even available for the trolley.
Pros and Cons of Moving to Miami
Florida is just another place people may love or hate. This is not a place where everyone can live with comfort; many people are just not ready for the humidity and mosquitos. Also, some people cannot keep up with the beach-body all through the year.
Anyways, we believe you get the message. However, we will try and share an unbiased view of pros and cons of moving to Miami to help you make your decision. Just like there are pros, there are also limitations to living in Miami as well.
We will quickly highlight the benefits and drawbacks to assist you in deciding whether to relocate to Miami or go other ways.
Entertainment and Leisure Activities: According to John Roddy who works in Miami but lives on Boca, he says the nightlife, dining, entertainment options, shopping, and music makes Miami stand out amongst others.
Great Beaches: We haven't really researched them, but some of the most appealing beaches in the world can be found in Miami. Many of these beaches are open to the public. Make sure you check out South Pointe Park Pier, Sunny Isles Beach, and Lummus Park Beach anytime you visit. 
No taxes: There is no state tax payment in Florida. You will only pay federal taxes. That means there won't be tax deduction on your income as well as your retirement and Social Security benefits after retirement. Also, you won't be required to pay taxes on estate or inheritance. This makes Florida one of the best place for retirees to move to.
No cold: Living in Florida means you will not need to shovel snow or put on clothes specially made for cold temperatures. Miami hardly experiences ice, so you won't be doing much window scraping to remove one. 
You have many things to do: There are many things to do in Miami. There are many beaches, yachting, surfing, parks, golf, sailing, swimming, theme parks, tennis, nature trails, and diving to enjoy in Miami. If your home is closer to the beach, you will be able to access it easily. You will find many beautiful places that will always keep you lively.
The Traffic: According to Joe Allegre, he said he had driven in many places within and outside the United States but have never seen anything like Miami. It's a very free place where speed, lanes, and lights are just suggestions. Finding a bus to get around the city might be tough if you don't drive. Public transit service is not much. Miami traffic is very poor, and the drivers are even worse.
Miami is generally a busy city, and it is one of the most visited places across the globe. During the tourist season, both traffic and bad drivers become worse. Locals can get frustrated to move around the city.
Heat and humidity: The weather in Miami can be so overwhelming, especially in the summertime. You will need air condition year-round and will lead to higher electricity bills. However, there is no cold in the city.  
Presence of bugs: There are many large bugs in Miami. Get yourself ready to see a lot of fruit flies, roaches, mosquitoes as well as spiders, snakes, and scorpions. 
The high cost of living: Most Miami neighborhoods are crowded, so finding an affordable area to live might be difficult. If you are moving to Miami, be sure you have enough money in your bank as well as retirement accounts.
Skies not always sunny: Miami experiences a lot of rain, which leads to flooding in some areas. There are also frequent lightning strikes, thunderstorms, and power outages. Hurricanes also occur in Florida and often cause property damage.  
Why do people love Miami Beach?
Miami Beach has some of the very best weather in the entire state of Florida. While it does get hit by hurricanes, the weather is warm pretty much all year round, which makes it totally worth the inconvenience of hurricanes.
Miami Beach is also very diverse, which is great for food, tourism, and enriching the life that you get to live. In short, Miami Beach is just a cool place to be, whether you're a young adult just going out into the world, or an older adult looking to retire.
Should I live in the city or the suburbs?
It's up to you. If you do your research and find a neighborhood that you're comfortable with, then you will be happy with living in the Miami Beach area.
There are multiple places that you can live and enjoy. Some neighborhoods cost more than others; some have different "feels" and amenities, but most of them have some pretty solid options for you when you're looking to get a nice home that you love.
Are there options for Miami Beach residents that aren't seniors?
Most people assume that only senior citizens live in places like Miami Beach, but the area has expanded over the years, offering more for everyone.
There are always fun things for families to do, including festivals, parks, and of course, the beach! On top of that, both public and private schools in and around the Miami Beach area are known for academic excellence and success, so it's a great place to have kids grow up.
Is living in Miami Beach a good idea?
There are not many disturbances, and raising children in this great environment is perfect. Living on Miami Beach is lovable. There is no match for the weather, beach, lifestyle, and cultures. There are great public resident events as well as a trolly public transport system.
How much is the cost to move to Miami?
Based on the Numbeo report, living in Miami would cost a family of 4 about $3,700 per month, excluding housing. A single person will spend about $1,000 per month, excluding housing. For rentals, the cost of the apartment is about $1,700 to $2,100, based on your preferred neighborhood. 
What is a good income in Miami?
One needs to make $77,057, which is $46,000 more than the average income to live in Miami comfortably. A financial rule of thumb says that one should spend around 50% of his/her post-tax income on necessities. 
Is Miami more costly than New York?
Fortunately, the cost of living in Miami, FL, is lower at -37.4% than in New York, NY. To keep your current standard of living, you need to make $37,486. Salary paid by employers in Miami, FL, is generally -19.5% lower than what New York, NY employers pay. 
Why is housing costs so expensive in Miami?
Prices are high in Miami because renters and buyers are rather competing with externals outside the city and not against their neighbors for homes, and in some cases, from outside the country. Most people couldn't rent or own a property in the City because of their incomes. 
Which place is the best to live in Miami?
Below are the 2020 best neighborhoods to live in Miami:  
Coconut Grove and Coral Gables – Best neighborhoods for Family.
Miami Beach – Popular Neighborhood.
Brickell and Downtown – offers the best busy life. Pinecrest – ideal for investment value.
Surfside and South of Fifth – are the best beach condo neighborhoods to live in.
Aventura and Sunny Isles – ideal for landing a deal.
Conclusion 
Miami Beach is a beautiful place to live, but you want to be sure that you're ready to take on the new lifestyle and cost of living that you may face here. Research your options ahead of time and determine whether or not Miami Beach is going to be a good place for you and your family to settle down.
When you do move to Miami Beach, we wish you a successful stay!!!