The process of hiring an out-of-state moving company or long-distance movers for your move can be time-taking and stressful; especially if you want to hire out-of-state movers for the first time.
Collection of different moving quotes from reputable moving companies, scheduling an estimate, and making a comparison of each estimate and the services they offer to hire the best out-of-state moving company is always included in the process.
Our professional experts at Pricing Van Lines have taken their time to research hundreds of state movers in the country to determine the quality, safety, responsiveness, and customer satisfaction of each company.
Our Recommendations For Top 3 Out of State Movers
Read our guide to study and pick the best moving company for your relocation needs. We provide a clear explanation on how to find the right movers that suit your specific needs, why you should perform quote comparisons and the importance of an on-site moving estimate.
We put in much effort to choose only the best and most trustworthy long-distance moving companies to add to our recommendations list. Some of the factors considered by our experts during the selection process include location availability, cost, quality, equipment, and reputation in the moving industry.
Here's the full list of out of state movers:
1. United Van Lines
2. Atlas Van Lines
3. Stevens Worldwide Van Lines
4. Wheaton Van Lines
5. NorthStar Moving Company
Putting customer's interests at heart, we screened each company thoroughly and provide honest, helpful recommendations that you can rely on to provide the best out of state moving services that suit your needs.
Compare Out of State Moving Companies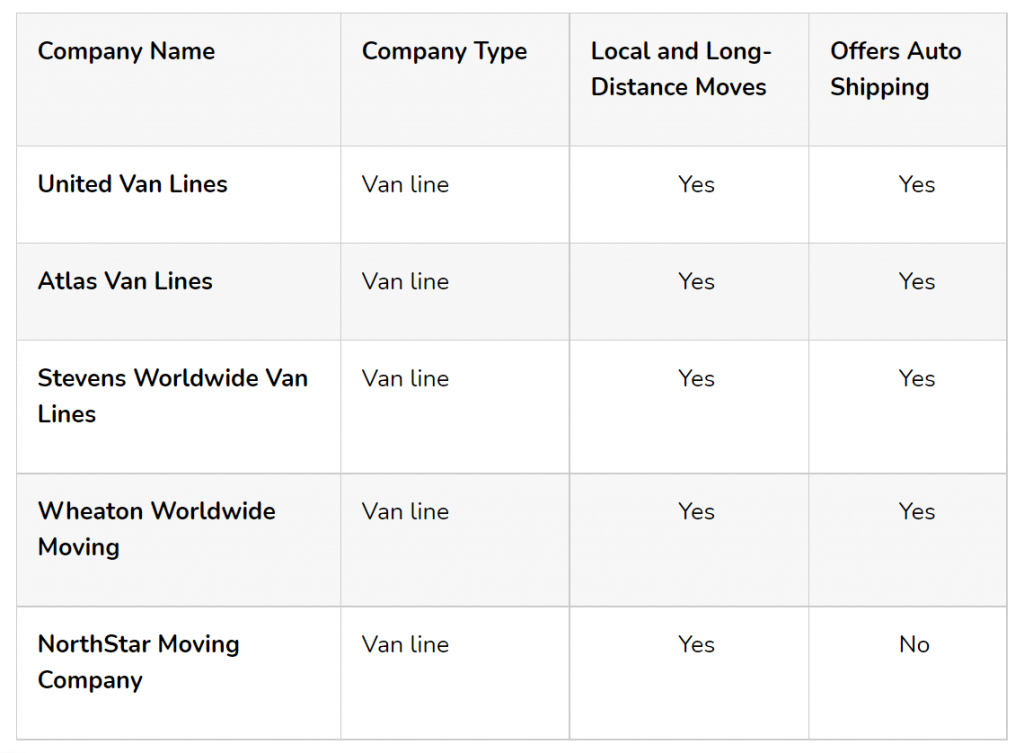 | | | | |
| --- | --- | --- | --- |
| Company Name | Company Type | Local and Long-Distance Moves | Offers Auto Shipping |
| United Van Lines | Van line |               Yes |            Yes |
| Atlas Van Lines | Van line |               Yes |            Yes |
| Stevens Worldwide Van Lines | Van line |               Yes |            Yes |
| Wheaton Worldwide Moving | Van line |               Yes |            Yes |
| NorthStar Moving Company | Van line |               Yes |            No |
Top 5 Out of State Moving Companies of America
After we screened over 40 moving companies from the overall 100 reviewed, the final 5 best out of state moving companies are ranked by our expert analysts.
We are left with the list of the best out of state movers from our honest reviews data and have an interstate moving company in a minimum of 20 states in the country.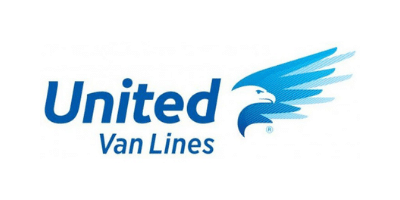 This is a company that prides on more than 1.2 million moves just in the last decades. It works with moving companies in more than 500 places across the United States, and it possesses a federal license for internal and corporate moves.
Its international moving service is done via United International and has the right equipment for small moves through its SnapMoves program. Packing unpacking, cleaning and junk removal, auto shipping, electronics installation, crating, as well as long/short term storage options are all available with United. 
You can get cash back from the company's CityPointe program when you use a recommended real estate agent by the company to purchase your new home. United Van Lines provides Full Value Protection in its entire move and is valued at $6 per pound.
You can make use of the high-value inventory form to give feedback for increased value, and you could be given a full-value replacement of your highly valuable stuff if lost or damaged during the move.
You should consider the minimum liability valuation to reduce cost but also reduces coverage to about $.60 per pound. You are also allowed to choose as many desired services as possible as well as tracking of your shipment on the move.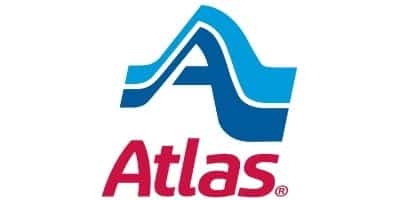 This company provides out-of-state moving services across the United States and Canada with more than 430 Atlas representative long-distance moving companies. Atlas also has what it takes to handle international relocation with 17 international licenses and partnerships, as well as more than 300 chosen partners across the globe.
Atlas handles corporate and governmental relocations, as well as over 13,000 military moves annually for families at home and abroad.
With Atlas's SimpliCity program, it offers instant and efficient moving with transparent, comprehensive pricing and free trash removals during delivery. You could be able to save an average of $600 with Atlas if you are an AAA member. All moving quotes from Atlas come with basic full-value protection for customers.
Atlas Van Lines charges Full-Valuation coverage at $6 per pound, but if you decide to downgrade to the basic policy, you could save a fortune from your move.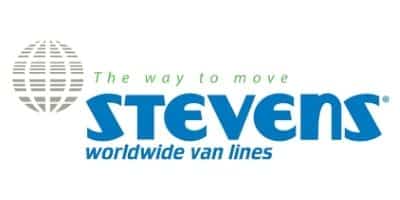 3. Stevens Worldwide Van Lines
This is a great van line that has more than 110 years of experience and has averagely moved 15,000 households annually from their headquarters situated at Indianapolis.
They focus their services on the interstate, intrastate, local, cross-country, and international moves. They also offer customized corporate moving services and have experience in military moves too.
They estimate local moves on an hourly rate of about $45 per mover per hour. They calculate long-distance and other kinds of relocation using weight and distance, and you will need an agent from their customer service to navigate the quote process with you.
The reliance of Stevens on physical interaction for its moving services rather than the internet, like other companies makes it unique. The available information about Stevens online is not enough to know what the company stands for.
Thus you need to hold on for an in-home estimate before you can understand the company's pricing and decide on what to do with your move.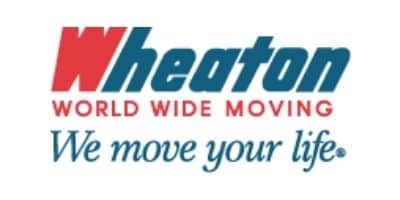 Just like many other movers on our list, Wheaton offers all kinds of moving services for long, short, international, intrastate, corporate, military, and out-of-state moves.
The company also handles corporate and military relocation services. Wheaton Van Lines offers move coordination, storage, loading, and driving, as well as packing services alongside the normal moving services. Wheaton handles its entire moving job and does not leave it in the hand of a third-party company.
This enables you to know you are dealing directly with your mover from A to Z. Although the company is given an A+ rating from the Better Business Bureau, its customer reviews are mixed. It is one of the few moving companies that provide some kind of pricing upfront through its online estimate tool.
The Priority Moving program from Wheaton is an extra service that will speed up your move ahead of others.' The total cost of your move with Wheaton can also be affected by many valuation plans.
The company includes Full value replacement as a default for all moves at a base rate of $6 per pound, but you can always downgrade your insurance policy to simple basic protection. This will be discussed with you at the time of your in-home estimate.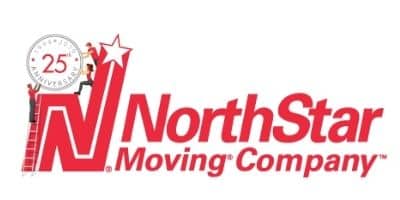 5. NorthStar Moving Company
This company was established since 1994 and is located in California, offering local, long-distance, international, and corporate moves for more than 8000 clients annually. NorthStar also provides packing services and storage services to customers.
The company has worked with many production companies in the entertainment industry, such as The Jim Henson Company and Dick Clark Productions. However, the company has limited local movers within California. NorthStar only offers local moves for customers within the state as they do not partner with any agent or affiliates in another state.
There may be great differences in pricing due to the limited number of available options, so you must discuss your moving needs with a rep from the company as to get the most possible accurate moving pricing.
The following Table Displays The Best Out of State Moving Companies of 2022

| No. | Best Out of State Moving Companies | Website |
| --- | --- | --- |
| 1. | United Van Lines | www.unitedvanlines.com |
| 2. | Atlas Van Lines | www.atlasvanlines.com |
| 3. | Stevens Worldwide Van Lines | www.stevensworldwide.com |
| 4. | Wheaton Van Lines | www.wheatonworldwide.com |
| 5. | NorthStar Moving Company | www.northstarmoving.com |
Cost to Hire Out of State Moving Companies Cost?
The out-of-state moving cost is very much dependent on your destination and the number of goods you are transporting. An out-of-state move cost about $4,900 on average, factoring in the average weight of 7,400 pounds and a distance average of 1,225 miles, including other additional moving services required.
If you think these numbers are too expensive for you, then you should remember that the out-of-state move is a bit higher than a local relocation.
Local moves are charged by the hour while long-distance moving companies are mandated to charge based on your belongings' weight during an out-of-state move.
I can assure you of the accuracy of the average cost mentioned above because we have asked many pro movers about out-of-state moves in the past.
A single-bedroom apartment from Massachusetts to Florida cost a bit higher than $4,300. However, the move took beyond the average 1,225 miles, and also packed beyond the average goods in an apartment.
How do Movers Determine Moving Cost?
As said earlier, the weight of your items, the distance between the loading point and delivery point, as well as the labor costs are the factors that affect the cost of your cross-country move.
Meaning that the higher the belongings moved, the higher the moving cost and those moving to a neighboring state will pay less than those moving to another part of the country. Also, labor costs are determined by each state, so be sure to check. 
Other moving cost considerations include:
1. Packing 
You will have to pay for your moving company's time and supplies if they are the ones that handle the packing and unpacking of your household possessions, whether partially or completely. The same goes for the assembly and disassembly of furniture. 
2.Travel fees 
Remember gas charges and labor costs when hauling your items. The longer the distance of your move, the more costly the charges.
3. Liability and valuation coverage 
Interstate moving companies are expected by federal law to provide 2 different insurance options to customers, and it includes Released Value Protection and Full Value Protection.
Full Value Protection (FVP) is very comprehensive and requires the moving companies to replace or reimburse customers with the current value of the items in money or the exact items.
Released Value Protection, on the other hand, provides $.60 per car liability coverage. It is picked as the most economical option even though it provides little coverage.   
4.Third-party insurance 
If you are worried because of the safety of your very expensive items, you can get third party insurance. Make sure you keep those receipts you received and take photographs of all your things with proper documentation.
These documentations will be so much help when you need to file a claim. Check your current homeowner's insurance to see if the theft of your items during the move is covered as well.  
5. Storage 
You can't compare the convenience that comes with having your items stored with a mover at any point in the moving process, especially if there are lots of complications on your move.
However, prepare your mind for additional charges for this service. Each mover is at liberty of giving storage rates, so make sure you ask for your own unique needs.
Other extra costs to consider include
You will need to spend extra on food and drinks for those who helped with the move.
You will require children's expenses if you need to get a babysitter for your younger kids.
Lifting heavy items like furniture may result in back injuries so you may need to get a back brace to reduce the risk of straining your local back also at a cost.
Hotel fees will be incurred if you can't complete the journey in a day, as well as a security fee for keeping watch on the moving truck.
Tolls may also be paid for bridges as well as highways
How to Hire Best Out-of-State Movers?
Getting a mover doesn't necessarily have to be a major task if you know how to handle it. The following steps will lead you to the right mover:
1. Get Multiple Estimates
Of all the tasks involved with relocation, you would be tempted to go with the first moving company that looks well presented. However, you will be on the good side when you conduct serious research and compare various moving quotes from different moving companies to facilitate getting the best deal.
With moving quotes, you can get a clear picture of what the movers' charges for your next move; however, moving estimates can change. Some movers will either price match or offer you specials to win you over as a customer. So it is nice to request many quotes.
It is advisable to first get online quote to enable you know select which movers to invite to your home for a walk-through. Invite your selected movers to have a walk-through of your current home to receive an accurate moving quote for your move.
Moving companies may charge extra fees for moving breakables, large-sized furniture, or extra labor. With the walk-through, they can see for themselves while also determining if you are comfortable with them.
Reputable movers provide references to customers when requested. These references may include old clients, insurance reps, or accrediting agencies. It is very important to check references to ensure the mover is reliable, have a good history, and offer great customer service.
4. Double-Check Credentials and Certifications
Check the registration status of your interstate mover with the FMCSA to see if they are registered with the USDOT. Verify the mover's Federal Motor Carrier Safety Administration claim by checking their FMCSA given number once they arrive in your home, and make sure you keep the number in case you need to file a claim.
You can also check if the moving company of your choice is a member of the Pro Mover program of the American Moving and Storage Association. This organization performs thorough background checks on United States movers and make sure they meet their standards.
It is important to find out what other customers feel about a moving company and the types of complaints filed against the business. You might find a moving company good in theory, but the real action is best narrated by their recent customers.
6. Understand the Red Flags
You should be able to raise a flag when you see certain things about a mover. Lack of physical address, inactive for a long time or history using more than one name for its business, are all signs of scam or fraud. You should suspect a moving company that doesn't provide a reference, any reviews, or reputation.
A reputable mover will only request payment after completion of the move. Some mover may request a deposit of 20% or less, but you should avoid upfront payment for a move. Use a credit card to pay for your deposit. If there is a need to resolve transactions; you can easily retrieve your money through this.
Why Should You Consider a Professional Out of State Mover?
Professional movers are very essential due to their valuable services, which involve moving thousands of people from old to new homes annually. Although every move cannot be completely stress-free, using a professional mover will help you evade all the heavy lifting.
Movers will handle your packing, load them into the moving truck, transport them to your new address, unload and unpack your packed items at your newly rented or bought home. They can also provide storage facilities for your items, help you move your fragile and large items up and down the stairs, and ship your vehicles.
And do proper servicing for your appliances to make sure they are transported safely. You should ask a lot of questions and do some researches about how much cost is involved in moving to another state by yourself before you make an agreement with a moving truck rental provider.
You will be able to effectively calculate your move costs through the information provided on the Consumer Guide and also give you factors to make comparisons when determining the price and worth of moving with professionals.
Below are what it costs to move as against professional movers:
1. Rental Charge:
Your current and destination cities, including your desired moving date, will be required by the moving truck rental company when relocating to another state. There may be a difference in pricing based on the availability of equipment in some locations.
From the end of May to the end of September, it is the peak moving season where truck rental rates may be on the high side. The demand for movers at the beginning and the end of a month is always high, which also causes an increase in the cost of truck rentals.
The rental deposit is included in the rental charge indicated on your quote and is refundable based on the condition of the moving truck after delivery. The free mileage which must not exceed 10% of the estimated mileage is also included. State taxes and other equipment such as dollies, cartons, pads, and boxes used to complete your relocation are not included in the rental charge.
You will have to schedule a day or more to pack and another to unpack in your old and new home respectively. So it is important to add these additional days with the days required for driving, in your rental quote. Also, ensure you get the right truck size.
Note that loading a moving truck efficiently requires knowledge and not by placing boxes anyhow. You don't want to bring everything you've loaded onto the moving truck down because you couldn't find enough space for your couch.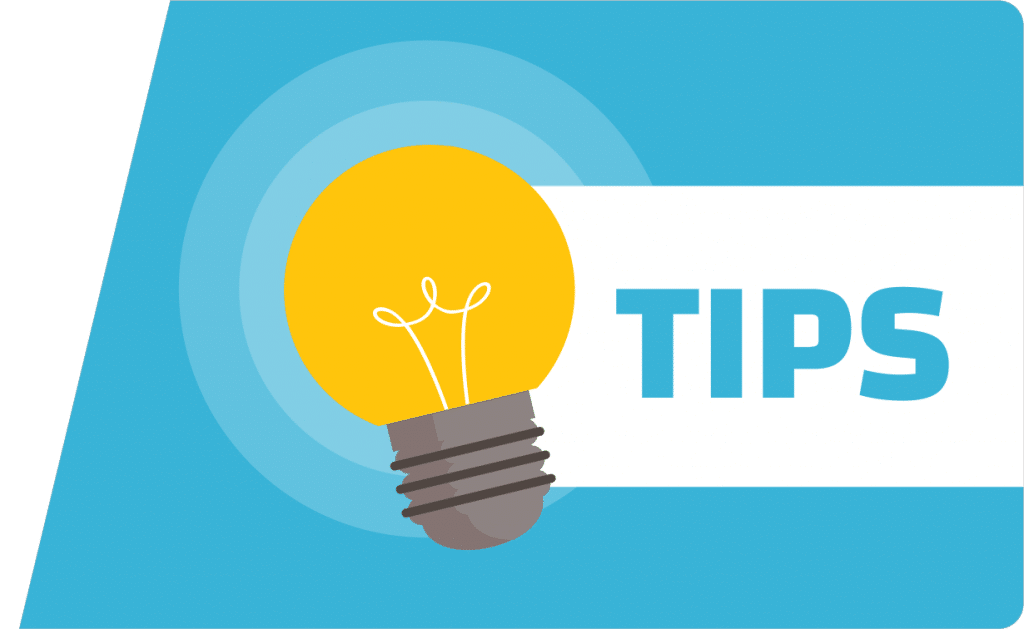 2. Automobiles:
How many vehicles do you own, and are you driving or towing them? The cost of a trailer package from a rental provider can be at an additional $150, alongside $45 to rent the trailer hitch.
A $200 deposit is also required based on the number of days the trailer rental will be with you. You will need to think about wear and tear on your car if you will be driving it.
3. Insurance Charges:
Insurance when moving may cost you an extra $20 daily or more. Carefully observe the policies offered. The majority of vehicle insurance policy doesn't cover moving truck rentals so, you will require different liability insurance as well as one for property damage insurance.
Furthermore, you will need another insurance to cover your car against any damage if you are towing it. The majority of these supplemental policies do not cover your car against theft, so you may be left exposed if your items got stolen on the move as moving truck theft can constitute a major issue if you leave a fully-loaded moving truck unsupervised. At the same time, you spend the night at a hotel.  
4. Pads and Dollies:
Pad rental is needed to protect scratching your furniture. A dozen pad goes for $10, and a minimum of three dozen will be needed for a moving truck of 26ft (4-bedroom house).
You may also need furniture dollies, appliance dollies, or utility dollies to simplify the moving of heavy furniture pieces and appliances. Each dolly goes for an extra $5 to $10 per rental.
5. Your time's value:
Who will take care of the packing and unpacking? Someone has to pick-up, load, drive, and unload the moving truck rental. Who will drive your automobile? A lot of time is required to pull all these things off by yourself.
Calculate your average hourly wage and multiply it by the overall number of hours you think packing, pickup, loading, driving, unloading, and so on will take for you and your entire family members. This is how much time you are spending on your move.   
6. Packing and Loading the rental Truck:
Although there might be access to free moving boxes for your move, we recommend you get specialized moving boxes for your interstate move for packing items like dishes, clothing, mattress, and so on for safety purposes.
Packing tape will be needed to keep the boxes secure as well as paper padding to keep the containers' contents safe before loading into the moving truck. The cost of packing supplies may be different by states as taxes will also be added.
Be ready to pay around $200 for a four-bedroom home, and another $100 or more for your kitchen, and a home office if you bought your moving boxes from a truck rental company.
The wardrobe box for hanging clothes costs $25 each, and you will need to secure your boxes properly using rope and tape. Some truck rental providers also offer loading and unloading of your self-packed moving boxes and furniture.
This service can increase your moving cost by hundreds of dollars, so, make sure you get an estimate before you add those services to your quote.
Also, the truck rental company may provide little or no liability for any damage to your belongings when loading and/or unloading.      
7. Mileage Charges:
Charges for mileage are often added to the rental contract but may be restricted. You may be charged an additional mileage based on the average cost per mile, which is usually about $.40 per mile for each extra mile beyond the limit.
Ensure you carefully read your agreement to see if there are additional charges for extra mileage or fees for 1-way rentals.  
8. Fuel Charges:
Your moving truck will be filled with fuel during pickup. This truck must be returned with the same level of fuel during pick-up or face charges, which may be higher than the average price per gallon to fill the moving truck. You will need to determine the cost of fuel used all through the rental duration.
About 10 miles per gallon is often loaded on a 26ft rental truck. You will use up 120 gallons of fuel if your travel takes you about 1200 miles or 10 miles per gallon. Your fuel cost will be $360 when you multiply 120 gallons by an average price of $3.00 per gallon.
9. Appliance Servicing:
You need to specially prepare and handle items like washing machines, refrigerators, gas stoves, grandfather clocks, and so on to avoid being damaged during the moving process.
You may need to hire some specialists to make sure the items are properly handled. The service charge for these appliances will increase the cost of your DIY move.
10. Storage: 
Is your destination home ready for occupancy? If not, you will need a place to store your goods. You will rent storage where you can unload all your household goods. The small warehouse storage units are the most popular storage facilities available for DIY-ers.
Although helpful, these storage units may not provide up to the expected security for your items. Minimal security may be on the storage, such as the absence of insurance, no protection from disaster, or manager not being available or sleeping on site.
You will need a moving truck rental to reload, transport, and deliver your items immediately after your new home is available for occupancy.
Ask yourself – does it worth it to do it yourself with all these stresses and expenses? You might be surprised to discover that the cost may sum up to be higher than hiring a professional interstate mover. With pro mover, you don't need to stress yourself too much. Mover handles all except the part you decided to handle.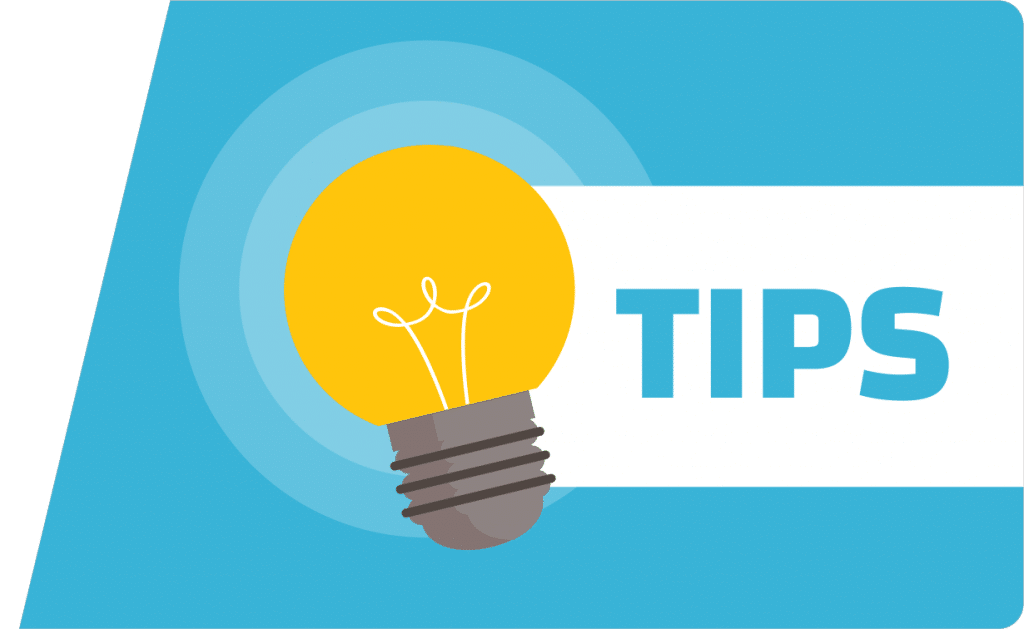 Packing Tips for Moving Out of State
You have to make sure your things are properly packed for your interstate or long-distance move. We strongly advise that you get a professional packer to do the job for you if you have the money.
The following are the two major reasons why boxes packed by packers are preferred: 
Easy insurance and accountability as items are identified on the inventory during packing,
High chances of receiving your belongings at the new home in the same condition it was before packing.
Below are some tips in case your budget is too low to accommodate packers: 
1. Start packing early
Avoid last-minute packing of your goods. It can lead to a lot of stress and reduce your moving speed. Start early packing and with occasionally used items.
2. GET Important Packing Supplies
The availability of important packing supplies will smoothen the entire move. These supplies include:
Sturdy and durable moving boxes in varieties of sizes
Wrapping and other protective supplies such as foam wrap, bubble wrap, and butcher's paper
Packing tape and dispenser which is far better, easier and safer than using your teeth or scissors
Markers for labeling and marking on moving boxes
Fragile stickers
Mattress covers
Box cutters  
Scissors, string, and ties
3. Avoid Newspaper
Do not use newspapers to wrap separate items as they are not so protective, especially with fragile items, and they may also leave black dents on your items. Make use of foam wrap or bubble wrap instead of newspapers.
They are very effective in protecting your belongings and prevent breakages. Butcher's paper is ideal for non-valuable items or non-breakables that don't need much protection instead of newspaper.
4. Pack Boxes wisely
Sturdy, custom-made packer's boxes are the best for your move and not those cheap alternatives, which can break and easily tear, especially when fully packed. Use packing tape to seal the entire bottoms of your moving boxes to prevent dropping the contents of your box from below at your new home.
Heavy or larger stuff should be packed at the bottom of the individual moving box to evenly distribute weight while light items are packed at the top.
Avoid over-packing moving boxes; make sure one or two persons can easily carry them, and the top of the moving boxes remain flat when closed to enable easy stacking and safety while moving.
You can gather smaller free boxes to use as packaging materials inside your sturdy boxes from bottle shops, supermarkets, and so on. Use the right packing boxes for delicate or highly valuable items.  
5. Carefully pack Clothes 
Parking early is always a good idea. You can pack occasionally used clothes and linen. Bring out your suitcases, travel bags, and plastic storage containers and empty them. They can be used for packing clothes and linen if they are still in good shape.
Special wardrobe boxes can also be purchased to keep pillows, clothes, and linen, but make sure they are not over-packed to avoid breakage on the move.
Make sure your clothes are wrapped in plastic before you pack them in a standard box to prevent getting wet as you pack them aside before your move.
6. Label Everything
Labeling ensures each item are properly placed where it belongs, especially during unpacking at your new state home. Labeling should follow like this:
Your name, contact details, and complete address 
The details of your mover
Any tracking or job numbers are given
The contents of the container, box, bag, item, and the destination room such as kitchen, garage)
If you can, endeavor to pre-print your labels prior to the day of your move. This will simplify labeling and also mean you don't have to write out everything on each item and moving box.
Frequently Asked Questions About Out-of-state Moving Companies
What do full-service movers offer?
Full-service moving companies take control of every part of the relocation, such as packing your household goods in your old home and unpacking them at your new state home and other tasks.
They are a great option for busy professionals or those who don't have the time to handle everything. Professional full-service movers, when hired make a move stress-free. 
Major tasks of professional movers include:
Packing: Full-service moving companies pack your belongings and supply all the materials required to safely and smoothly move your goods. This includes tasks like taking care of big-sized items like furniture, which may require disassembly to simplify the move. 
Moving: Full-service moving companies load and haul your packed goods to your new location.
Unpacking: Full-service moving companies unload and unpack your goods, reassemble your furniture and get rid of all packing items.
How much does it cost to hire someone to move you?
Although the cost of a move varies based on multiple orders, you can budget an $80 to $100 hourly rate for a local move. A long-distance relocation is usually priced between $2,000 and $5,000. The following factors decide moving costs: 
The distance traveled
The weight of your goods
Your house or apartment size
The amount of tip you give your movers
When is a move termed long-distance or out of state?
The majority of United States moving companies consider a move to be interstate or long-distance if it passes a certain number of miles, mostly 100 to 400 miles, or crosses the state line.
Majority of moves that involves crossing to other state are considered long-distance moves. You need to discuss with your mover about its consideration of long-distance move as well as other additional fees that come with a move that passes 100 miles.  
Can movers be hired to move one item?
Moving a bulky item like a piano needs specialized services and extra carefulness, especially if it will be taken across stairs or tight doorways. Most moving companies can move fragile or bulky items at a cost.
They also possess the equipment and materials to pack and haul fragile or bulky things safely. Make sure your moving company hired to move your valuable stuff has insurance and is rigorously researched.  
What does an interstate relocation cost on average?
Interstate move costs between an average of $2,940 and $8,400  based on many factors as gotten from our data from 15297 state-to-state reviews.
The major factors that made the price are the distance to your new address and the weight of your household items. There are additional factors; so make use of our free moving quote estimate tool to get a detailed price. 
Can a moving company be hired without a moving truck?
Yes. The majority of moving companies offer hourly services that don't involve moving trucks. There are several scenarios where you may need to hire a moving company without a truck: 
You need packing assistance: You will need to hire a professional mover to move your fragile or heavy items because of the special caution that is required.
You cannot handle the loading and unloading alone: You may get away with packing by yourself, but loading and unloading may give you no choice. Movers are available for loading and unloading if your goods at an hourly rate. 
What will movers not move?
Check your moving company for a list of things they will not move, but the following are common: 
Perishable items
Hazardous materials
Plants
Pets
Although moving companies do handle irreplaceable items like sentimental or personal items or important documents, we strongly advise that you pack and move those items with you to prevent loss or damage to them while moving.
Your moving company will provide you with unique regulations or guidelines based on your location. Inform the moving company of any special stuff you need to move to find out if their staff can move them.  
Can I negotiate with movers?
Most movers offer you moving estimates that you can negotiate with other moving companies. Determine the average cost of moving your type and size of the home and compare it with the services offered by various movers.
Always be ready to negotiate lower prices for extra fees and request current discounts and promos. Request for a written agreement that includes all costs from your preferred mover. 
Will interstate moving companies in the United States of America pack my household stuff?
Your preferred USA mover will pack all your personal items. We recommend that you choose these services since the safety of your goods will be their responsibility. They will also provide coverage for any damage that happens. 
Will movers hold your items overnight?
Most movers offer storage solutions alongside their moving service. If there is a conflict between your closing dates and moving dates, you may need to find storage solutions.
The majority of moving companies can choose to keep your belongings in the moving truck or send them to a storage facility. 
How do I pick an interstate mover?
Essentially speaking, you need a reputable mover with a strong and positive history of moving people to another state for your interstate move.
Movers offering moving services to another state must have a license and must be professional in their dealings. Here are the things to note:  
Valid DOT (Department of Transportation) license and insurance
Can you locate their address on Google? 
Positive complaint history on FMCSA
Check online customers review websites
When did the company start the moving business?
Is the company owner or staff listed on LinkedIn?
Do they have moving trucks or a warehouse?
Are they present on social media?
Good organization is essential to any move regardless of the distance. Make planning and research out of state movers thoroughly to reduce stress and start your new life on a good note as you relocate. Happy moving!