Top National Moving Companies of 2019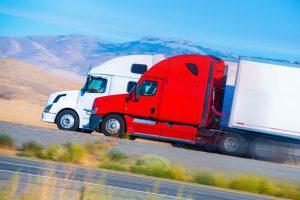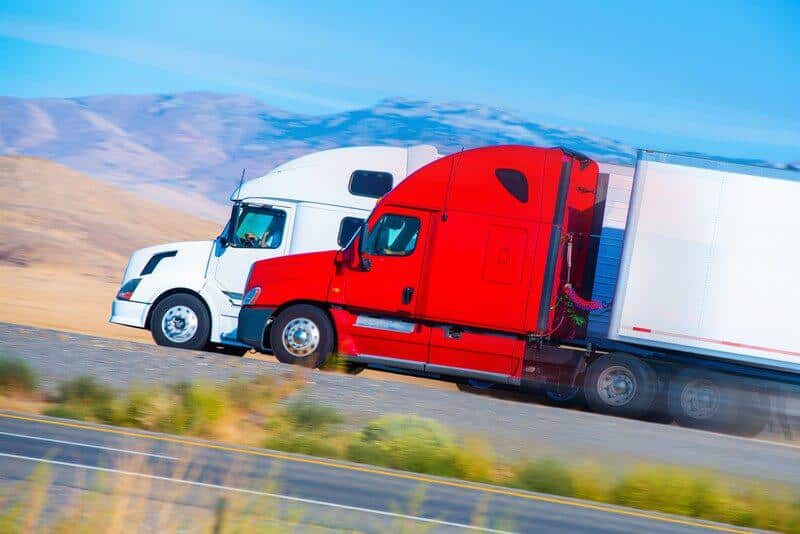 When you start to consider hiring a moving company, it's likely that you're going to come across a number of "national moving companies" that would like to have your business. But, what is the difference between a national moving company and a local one? Are there differences that you need to be aware of before you decide to hire one to help with your move?
Many times, local moving companies don't have the resources or ability to move people over long distances. Some will only move within the same city, town, or county. Others will cap out at 100 or 250 miles. They're usually locally run and they have connections with companies that provide moving trucks (or they have their own small fleet).
National moving companies, as their name suggests, are located nation-wide. They have multiple locations throughout the United States, and some of them even have international offices. Because of this, they are in a much better position to assist with long-distance moves. Some of them use tractor-trailers to ship possessions for multiple people; others use traditional moving vans and trucks.
As a result, they have a further reach and are able to send their employees around the country with ease. Their movers have training and certification in any state that they may go to, allowing them to deal with a variety of needs and concerns that may arise during a long-distance move. And above everything else, all of them are committed to their customers.
We at Pricing Van Lines work with multiple moving companies in order to provide you with the most accurate quotes for your long-distance move. As a moving broker, we help to connect consumers with the prices and relevant information that you may need to make an educated decision about the company that you wish to trust your move with.
Top 10 National Moving Companies
Arpin Van Lines is one of the most well-known companies out there when it comes to taking care of long-distance moves. The company takes care of both moving and storage options, and they have a worldwide network that allows them to take care of customers from all over the world with ease.
Arpin uses a network of vans, trucks, and tractor trailers in order to ensure that they can move as many homes as possible with ease. Their local moving agents will work directly with you to ensure that you have all of the tools you need in order to schedule your move.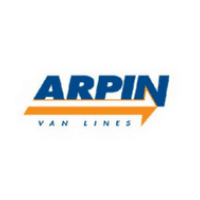 All My Sons is actually a family owned company that serves 23 states and has several international options for moving as well. It was started by a mother and her boys (hence the name), helping people with moving in their local area.
Even as the company has continued to expand, they have maintained that "down home family feel" that drew people to the company in the first place. They also provide storage, packing and unpacking services, and a variety of other options that allow them to take care of pretty much any and every sort of moving job they may come across.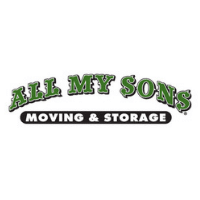 Founded in 1891, the company is currently located in Indianapolis, Indiana and has more than 250 locations throughout the world. Alongside of their moving services, they also provide other sorts of storage and logistic services for companies of every size.
Currently, Bekins is the oldest long-distance national moving company in the United States, and is considered to be one of the largest and most extensive as well. As a moving company, they are known for being prompt, affordable, and easy to work with.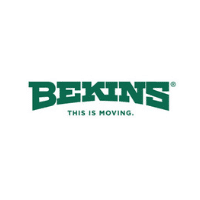 People throughout the United States recognize the Atlas Van Lines name due to how prominent that they are and how many people are using them on a regular basis. The company was created when several smaller storage and moving companies merged together in the 1940's.
Also located in Indiana, Atlas has 500 different agents under the company umbrella, each of which deal with moving and storage in different capacities, including rentals and corporate level moving services. The company also has a handful of agents located in Canada, providing customers with international moving options if necessary.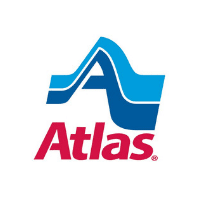 Michigan-based Stevens Worldwide Van Lines has been around since the turn of the 20th century – it started with just a horse and carriage, and has become one of the best known moving companies. As of 2019, the company has 125 different locations throughout the United States, and they have also expanded their services to include cargo hauling, local moves, and international moves.
This expansion of services has led to their recognition as a "ProMover" by the American Moving and Storage Association, which is one of the largest licensing organizations for moving and storage in the country.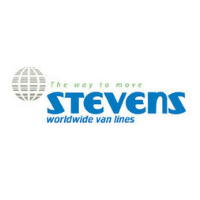 Mayflower is a moving company that has put together an extensive network of independent contractors from all over the country. This allows the company to take care of a variety of tasks, including international and interstate moves, with the help of the contractors that are in their network.
The independent contractor business model helps Mayflower provide local services for customers, while also allowing them to maintain a robust network that can take care of customers' needs, no matter where they may be moving to.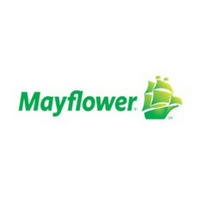 7. North American Moving Services
North American Van Lines (also referred to as NAVL) puts much of their energy into providing home and office relocations for customers. NAVL was started by 12 small companies in the 1930's, and has now expanded to over 200 agents throughout North America (mainly the United States and Canada).
While the company has been under the umbrella of multiple larger corporations, they have never changed their commitment to customers and provide some of the best moving services in the United States.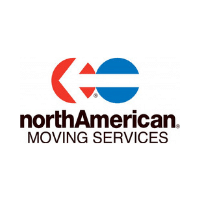 Two Men and A Truck has locations in 43 states, including its main headquarters in Lansing. The company works on a franchise model, similar to what you see in fast food restaurants and chain car care locations. As a result, they are actually the largest franchised moving company in the US.
Started by a pair of brothers who bought a truck so that they could make extra money from relocating people, the company has expanded from a $300 truck investment to the well-known, high quality company that it is today.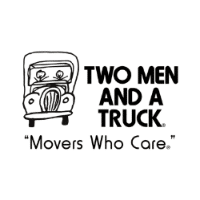 FlatRate Moving Company, a New York City based moving company that is now located in many major US cities, is known for being a moving company that focuses on providing flat-rate moving costs to their customers.
They know and understand that calculating every bit of your move can be a cause of stress and anxiety, so their estimates are some of the least complex in the industry. Seamless, low-cost moves are at the core of what they offer and, as a result, they are able to help thousands of customers every single year.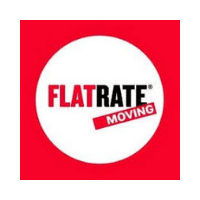 10. Wheaton Worldwide Moving
Wheaton has been moving families in the United States for over 70 years, and the cornerstone of their business is to make moving comfortable and hassle-free.
Currently, they cover about 95 percent of the United States with their moving services, and are looking to expand to cover the rest of the country in the future. They take pride in the work that they do and work with you to plan every aspect of your move in a manner that allows you to take care of other tasks related to your move more effectively.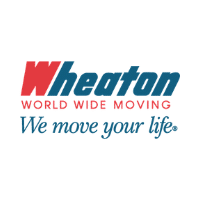 The following table displays the best national moving companies of 2019
| No. | Top National Moving Companies of 2019 | Website |
| --- | --- | --- |
| 1. | Arpin Van Lines | https://www.arpin.com/ |
| 2. | All My Sons | https://www.allmysons.com/ |
| 3. | Bekins Van Lines | https://www.bekins.com/ |
| 4. | Atlas Van Lines | https://www.atlasvanlines.com/ |
| 5. | Stevens Worldwide | https://stevensworldwide.com/ |
| 6. | Mayflower Transit | https://www.mayflower.com/ |
| 7. | North American Moving Services | https://www.northamerican.com/ |
| 8. | Two Men and a Truck | https://twomenandatruck.com/ |
| 9. | FlatRate Moving | https://www.flatrate.com/ |
| 10. | Wheaton Worldwide Moving | https://www.wheatonworldwide.com/ |
How Much Money will a National Moving Company Charge You for Your Move?
The answer for this isn't always clear, because different national moving companies will have different costs for their services. For most companies, they have some specific considerations that they make when putting together a quote for their customers.
Here are some of the most common considerations that companies make when putting together your quote for a long-distance move.
Residential or commercial move?
One of the first things that you need to consider is what type of move that you're dealing with. Both residential and commercial (business) moves have their own challenges and needs, and quotes may vary based on those needs. Residential moves usually involve more large objects and boxes, whereas commercial moves may involve moving sensitive information, electronics, and other items that need special attention and care.
How much stuff are you moving with?
Many long-distance moving companies will calculate cost based on the weight of the items that you're moving. The more weight you have, the more that your move is going to cost. This is mainly because it helps them to estimate how much gas that they may be using in order to move your items, and it can give them an idea related to how many movers that they are going to need in order to do the job efficiently.
The distance of your move plays a significant role in how much your quote is going to be, and will vary based on where you're moving from and to.
The table below shows a general overview of what you may expect to pay for your specific long-distance move based on mileage. These are not exact numbers, but are rough estimates based on recent quotes and pricing info.
| | | | |
| --- | --- | --- | --- |
|   | 1 bedroom | 2-3 bedrooms | 4-5 bedrooms |
| <50 miles | $300 to $650 | $750 to $1300 | $1350 to $2900 |
| 250 miles | $850 to $1900 | $1700 to $3500 | $2000 to $4500 |
| 1000 miles to 2499 miles | $900 to $2700 | $2100 to $6900 | $5500 to $7900 |
| 2500 miles and up | $1500 to $3500 | $3900 to $7000 | $8500 or more |
How many movers will you need?
You will need at least two movers for a standard residential move, but for longer distances, you may be looking at even more movers. Or, for national moving companies, you may have different movers for different jobs – for example, you may have 3 movers when you move out. Then, one or two person(s) drive the truck to your new location. That person may or may not move your items – they may send for movers from the location nearest your new home to take care of it. Either way, the number of movers that you're working with may make a difference in cost.
If you require any additional services so that your move goes smoothly, that will also have an impact on the cost. Packing and unpacking services are offered by many of the companies we work with, as are large item moving services. White glove services, which are necessary for large musical instruments, antiques, and other fragile items, may come with an extra cost. And, if you need to store items with your moving company for any period of time, that will have an extra cost as well.
7 Things You Need to Do Before Hiring a National Moving Company
Know approximate info regarding your move.
When you get in touch with your moving company, you want to be sure that you have all of the information that you may need in order to schedule your move. So, that means that you want to know exactly when you need to move (or, at the very least, a range of dates) and approximately where you're moving to. It's alright if you don't have an exact address yet, but if you know the city or region that you're moving to, it makes it that much easier to put together an accurate estimate.
Have an understanding of what estimates include.
Knowing how estimates work is a big deal, which is why we put together a whole section regarding calculating the costs of your move. If you know what is involved in your estimate in the first place, you will be more prepared to answer questions that the moving company or quote information website has for you. Not only that, but you will also have a better idea as to whether or not the numbers that you're dealing with are reasonable for what you're looking to pay.
Research the companies that you're considering.
Even when you go through a moving broker like ours to schedule your move, you want to be sure that you do a bit of research about the companies that you're considering. We do a lot of the research for you, but you may have some questions or concerns that we didn't cover in our research. Thankfully, the internet makes it quite easy for you to research any national moving company out there, allowing you to make an informed decision about who you want to hire and how you want to connect with them.
Check out the FAQ's.
Nowadays, most moving companies have some sort of FAQ (Frequently Asked Questions) page that they have put up so that people can check out what they're about and answer some of the important questions that they may have on their minds. These questions can really do a lot to tell you about a company and all that they do for their customers. They can also answer questions that you may have on your mind regarding pricing, their movers, and whatever else you may be curious about in regards to a particular company.
Contact them with any questions.
If, after you've read the FAQs and gotten a quote, you still have questions, then you want to be sure that you wither email or call them. Many moving companies are completely willing to chat with you about the things that you have questions about. They want you to choose them for your long-distance move, so they are completely willing to alleviate any anxiety or give you the info you need in order to make an informed decision about your move.
Have an idea of how much stuff that you'll be moving.
It's absolutely essential that you have an approximate idea of how much stuff that you're taking with you on your move. As mentioned earlier in this article, it's definitely a part of what we and our affiliated moving companies will use in order to give you an estimate of how much your move is going to cost in the first place.
Understand insurance, licensing, and bonding.
Licensing and bonding are two of the ways that moving companies are held accountable for what they do. Every moving company that you work with via our site is licensed by the state(s) that they do work in. Many companies will also be what is called "bonded", which is where they have proven they are licensed, they have insurance, and they have made payments to a surety company. The surety company takes care of them if they experience any financial losses (damage, theft, etc.).
One of the most important things that you need to know and understand is just how your items are going to be protected. In many instances, you are going to find that the insurance is going to be included as a part of your cost.
Conclusion
When you're getting ready for a long-distance move, you want to be certain that you are connecting with a national moving company that is ready to work with you and assist you with every step of the moving process. Their assistance is invaluable and they have the expertise and tools so that you can get your move taken care of efficiently and safely.
With so many moving companies looking for your business, you want to be sure that you find the one that works best for your needs and the budget that you are working with, as well. Pricing Van Lines is proud to help you connect with the right national moving companies so that you can execute your move properly.
We have done the hard work for you – connecting with companies, learning about their pricing schedules, and getting information about which services that they provide. That's our role as a broker – then, all you need to do is use our form to provide information about your move.
A long-distance move is a big deal, and Pricing Van Lines is ready to assist you in this very important way. That way, you can get everything scheduled and move on to take care of other essential tasks that you may need to get done before you start your move.