What's the Best Way to Get Moving Quotes in 2020?
Getting moving quotes is one of the first steps you should take when you're planning a move. You want to have a solid idea of how much you may need to spend in order to accomplish your goals. But, how should you go about getting accurate moving quotes?
Accurate moving quotes include a lot of details, which makes them essential when you want to feel confident about your pricing. They typically include extra services, distance, and how much stuff you plan on moving. They may not include details like taxes, but you will at least have some sort of baseline that you are going to be able to work with in order to develop a solid budget for your move.
Here at Pricing Van Lines, we can help you to look at and compare different quotes from a number of companies that offer services to the area that you are planning on moving to. We've built our website for people like you, allowing you to get the information that you need all in one place, and we're ready to help you with whatever you may need in regards to your move.
What Are The Top Companies that Provide Accurate Moving Quotes?
iMoving is a US based company that focuses on helping consumers to make a connection with licensed and insured moving professionals. They work directly with hundreds of moving companies throughout the country in order to help people to find the moving companies that are going to best meet their needs.
Their price offers are guaranteed and they back up everything with a full money-back guarantee so that consumers can feel confident that they are going to be treated well during the moving process. Every moving company that you can get moving quotes from at iMoving has been screened and handpicked by the company itself, adding to consumer confidence.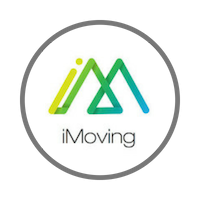 Movers.com is a 20 year old company that has committed themselves to helping customers to connect with moving companies that meet their high standards. Every professional moving company that you can get quotes from at Movers.com is fully licensed and insured, and able to help with both long distance and local moves.
The company focuses on helping consumers to get the most out of their move, making it easy for them to get all of their resources taken care of from one website. They were built on the concept that moving should be an easy process, and you can ask their bot for moving advice if you need it as well.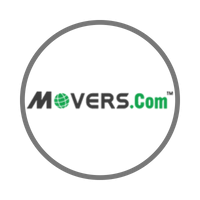 9kilo Moving is a company that actually started in Canada in 2005, and they expanded into the United States in 2011 in order to get their share of the ever-expanding moving market in the United States.
Their international presence has actually made it easy for them to connect with both national and international moving companies of all sorts, which means that they can more easily provide moving quotes that fit your budget and your needs with ease. The team at 9kilo is filled with former movers, which gives them an advantage in choosing which national moving companies that they provide quotes for.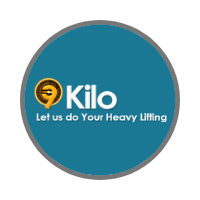 Unpakt is a New York City-based company that has connections with over 600 different, verified and certified moving companies all over the world. The company was founded in 2010 because the founders realized that trying to find a moving company was often a very stressful and irritating part of the moving process. As a result, the company has expanded to 47 of the 50 states in the United States and is looking to offer services to even more in the future.
Their website is incredibly easy to use and has been recognized by PC Magazine as one of the best designed websites in the world.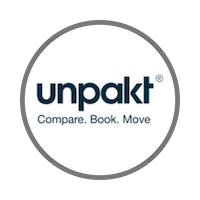 Started in 2009, MovingCompanies.com is a company that has worked to connect people that are moving with the moving companies that want to assist them. As a no-obligation moving quotes company, they provide their customers with up to 6 different quotes for free (other options are available for a cost).
The company has worked hard to find moving companies in every area of the United States and they are always adding to their database of movers, moving guides, and other useful moving information that their customers can access 24 hours a day, 7 days a week.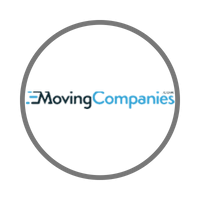 iMove, like many other moving brokers and websites, has built and developed relationships with moving companies throughout the world with the intention of saving time and money for people who are looking to move. Their website has easy-to-use-features and works to make it simple for consumers to check out options and to make sure that they get the most accurate quotes for their needs.
By working directly with moving companies from multiple states, iMove helps people to work out specific details about their move and ensures that customers get the best results for the time and money that they put into the process.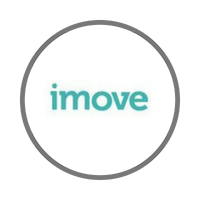 7. usamovingcompanies.com
USA Moving Companies has some of the most extensive options when it comes to giving you moving quotes and such. Instead of giving you three to five like most of the other companies we've listed here, you can get quotes for 7 different companies for free.
They were started when the founders realized that the cost of moving was going up. They committed themselves to making a site that made it easy to get multiple quotes so that consumers could actually get the info that they needed in order to get the most budget-friendly, reliable options for moving companies that they could find.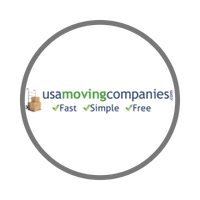 gomovingquote.com, known by their company name (Smart Swift Moving) is a website that, like many of these other sites, was built with the intention to assist consumers in their search. Their step-by-step process for getting the best, most affordable moving quotes is simple; you just have to follow a number of prompts, giving them the appropriate information and details so that they can give you the most accurate quotes possible.
The website offers moving quotes 24/7 and every quote that you get is no-obligation and free. They also offer quotes for corporate and business moves, if you're relocating your business.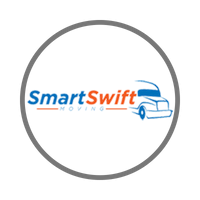 Move Matcher is the newest of all of these companies that offer moving quotes, but they've really made a name for themselves in regards to how easy it is to get moving quotes from them.
Move Matcher was built with last-minute moves in mind, because the founder dealt with an experience with a friend that had a hard time finding a last minute mover. They put time in effort into connecting with movers all over the country, and the result is a website that allows you to get someone to help with your move, no matter how close it is to moving day.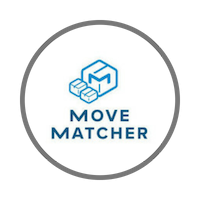 Top Mover Quotes provides instant mover quotes from their well-connected database of professional moving companies located throughout the entire United States. The company was started by veterans of the moving industry and they have worked hard in order to develop a website that allows you to feel confident in the moving companies that you're going to hire.
They pre-screen every one of the moving companies that they recommend and have a website filled with moving tips and tricks so that you can feel ready to take on anything when it comes time to face moving day.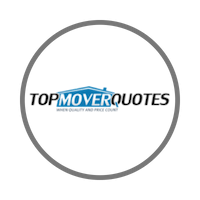 The Following Table Displays The Best Companies That Provide Moving Quotes
| No. | Top Companies that Provide Moving Quotes |
| --- | --- |
| 1. | iMoving.com |
| 2. | movers.com |
| 3. | 9kilo.com |
| 4. | unpakt.com |
| 5. | movingcompanies.com |
| 6. | imove.com |
| 7. | usamovingcompanies.com |
| 8. | gomovingquote.com |
| 9. | movematcher.com |
| 10. | tmq.us |
What Will Affect My Moving Quote?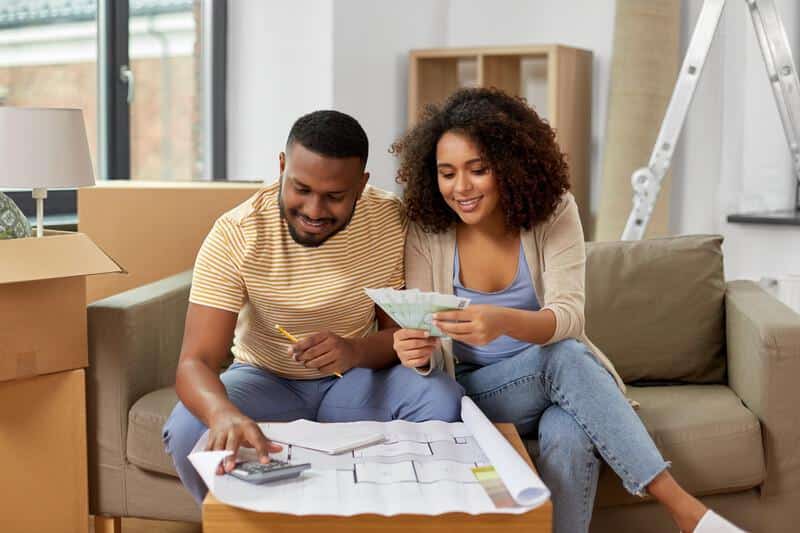 Your moving quote is something that is quite variable based on a number of details. Because of that, it's important to have a solid idea of what it is that may affect your moving quote in the first place. Here's a quick look at some of the most common things that may have some sort of impact on the moving quotes you get from various companies.
Your current location and your destination
This is, probably, the most obvious factor when it comes to figuring out how much that your move is going to cost. By knowing both your current location and where you are headed, you can get an accurate cost for the move in question. This is because there are some major differences between local and long-distance moves, and the cost can vary significantly based on the distance.
The number of items that you're moving with you
If you're taking a lot of stuff with you, you will find that they need more resources in order to take care of everything in a prompt and professional manner. Weight (or number of bedrooms) is usually a big factor in long-distance moves, because they may have to change how the move is taken care of based on the weight of the truck. That's why one of the best tips for getting ready for a move is to get rid of things that you don't want or need anymore.
The extra services that you may require
There are all sorts of extra services that moving companies will provide, and you can usually request them when you're getting information for your moving quote. Extra services can include packing, unpacking, white glove services (services for moving large and/or fragile items that need extra care), storage, and any supplies you may need in order to move. These services all accrue additional fees because the movers need special training and/or additional costs may apply to make them happen on the moving company's end.
Any special instructions related to your move
If you have any sort of unique instructions related to your move – for example, if they have to pay for parking, if they have to be careful of certain things with your home, if they have to move plants (which may not be allowed, depending on the moving company), or if they have to haul a trailer with a vehicle, then you need to let them know that as soon as you can. Not only does that ensure that the movers are ready, but some of those things may accrue extra charges based on what company you go with.
How many movers are involved in your move
Obviously, you're going to have at least 2 movers, because there are going to be a number of items that require two people in order to move them safely. But, in some cases, the moving company may send 3 or even 4 people to help out with your move. This allows for more flexibility, but it also means that you going to need to pay more for the movers that help for your job. In some instances, you may get a flat rate, but it all depends on the moving company and what they decide to do and offer.
When are you moving? If it's in December, January, or during the summer months, it's likely going to cost a little bit more to take care of everything. Whereas, if you move during the middle of fall or spring, you may find that the costs are cheaper. Also, it's cheaper to move during the middle of the week and the middle of the month – those are usually the slowest times for moving companies.
These are just the most common reasons – there could be other circumstances or costs that are associated with your particular move. Our moving quotes service has been built in such a manner that allows you to connect with movers and to ensure that you're getting the most accurate quote possible.
How Much Will My Cross-Country Move Cost?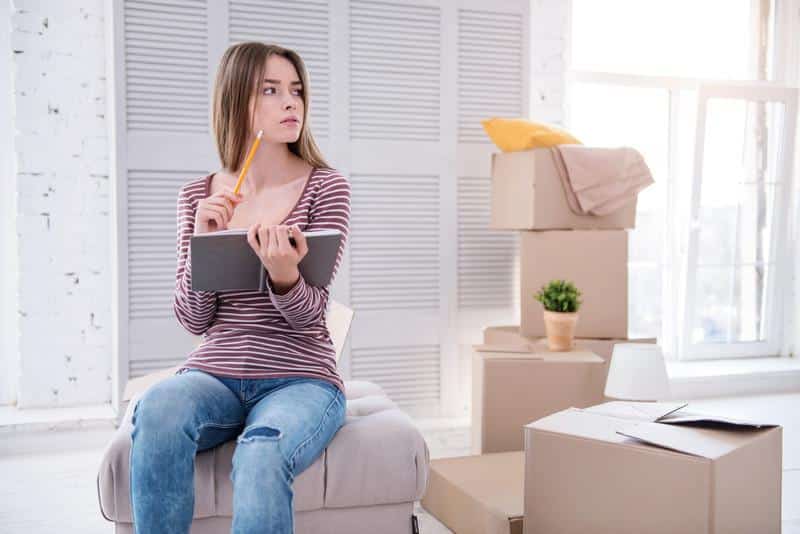 Cross country moves are going to vary in cost based on a variety of factors. Coast-to-coast moves are going to cost quite a bit more than any other type of interstate or local move because the distance plays a significant role as to how much you'll be paying.
The further that you need to go, the more wear and tear on the vehicle, the longer that the movers have to be gone, and the more that they are going to have to spend on gas. You also need to make considerations related to what sort of terrain that you may be dealing with on the way to your new home, or if you want to consider using a freight service to transport the items in question.
On average, cross-country moves end up being somewhere from $4500 to $6000, and it can be even more if you have a lot of large items that you're going to be taking with you to your new home. Weight is often considered in cross-country moves, because they have to determine how much stuff that they are going to have to fill the truck. Larger trucks cost more to move and take care of, and so it could end up being beneficial for you to take the time to purge some of the items that you may have been thinking of getting rid of anyway. 
Getting moving quotes ahead of time can help you to avoid any unwanted or unexpected cost. A cross-country move can have any number of problems that may come up, but planning ahead of time can help you to be prepared for anything that may happen during your move.
Using our Pricing Van Lines site can help to make that process easier for you if you check out our tools and use them to obtain and compare quotes for your long-distance moving needs.
How Much Will My Local Move Cost?
As you may expect, your local move is going to be much more affordable than a long distance move of any sort. Charges for local moves are usually calculated on an hourly basis. This is because, most times, you will find that these moves are much shorter in duration and you're going a shorter distance as well.
The amount of items only matters for the number of movers that you may need in order to take care of everything properly. On average, you're paying between $20 and $40 per mover, per hour. And, most jobs can be done by 2 or 3 moving pros – possibly 4 if you have a lot of stuff or if you have multiple large items that you're going to need to take care of during your moving process.
The lack of restrictions on moving companies (due to distance and how long it takes) means that local moving companies often offer a variety of services that you may not be able to get from a long-distance moving company. They will, of course, add additional fees onto your move, but it still won't get anywhere close to the cost of a long distance move, as we discussed in the previous section of this article.
Additional costs can be added if you need additional movers or it's going to take many hours to get the job done. You may also add services such as packing and unpacking, large and/or fragile item moving (sometimes referred to as "white glove services" because of the care they need), and use of the truck. If you need storage for some reason (you can't get into your home for a day or two or other delays), then that will be an additional fee that needs to be taken care of as well.
FAQ
Do I have to worry about my quote expiring? 
This depends on the company in question. In most cases, the quote won't expire unless you contact them and let them know that you're going with another company. For other companies, they'll let you know just how long it lasts – it's typically a week or two if they have any sort of restriction on the time period.
What questions should you ask during the quotes process? 
There are a lot of questions that you want to be sure that you explore and ask during the quotes process. These may include questions about their processes, how they take care of your items, how much of a deposit that they expect from you, and a variety of other important pieces of information.
You want to put together as inclusive of a list as you possibly can so that you get the information you need to make the best decision for your family.
Why do I need to schedule an in-person quote after getting an initial online quote?
Many people assume that an online quote is good enough – but, the thing is, many of us often have much more stuff than we think we do.
While an online quote is going to give you a pretty good baseline to work with at the beginning, you'll find that you can get a more accurate overview of everything if someone comes in. They can give you many more details and ensure that you've got a binding estimate that works for you.
How do I effectively compare quotes?
When you're comparing companies, you want to be sure that you take the time to look at every last detail. What services do they offer? Why are the costs different? Are there any differences when it comes to the reputation of the two companies in question? Knowing the answers to these questions can give you a lot of insight into which company is giving you the best offer.
When you finally get an in-home estimate from your top 2 or 3 companies, you want to be sure that you do a line-by-line check of everything in the estimates, as well. This will help you to notice any big differences, and it'll give you a pretty solid idea of what sort of value you are getting from the money you'll be paying them.
Are there any items movers won't move?
There are particular laws and regulations that moving companies need to adhere to when moving items. In most states, it's illegal for moving vans to transport potentially hazardous materials, including gasoline and propane.
Anything that's alive – plant or animal –  is not allowed to go with the moving company, either. This is for the safety of the living thing and to prevent liability issues in relation to the moving company. If there are any other restrictions on what they will and won't move, they will let you know that during the in-home estimate process.
How in-depth should I get with my moving plan?
As in-depth as you want. Most people feel a lot better putting a lot of details into their move because it means that they have a big to-do list that they can make a lot of progress in the long run. You can include every last thing that needs to be done or paints it with broad strokes – as long as it helps you out, it doesn't matter.
At the very least, be sure that you have some sort of itinerary put together for the day that you're moving. This will make it a lot easier for you to stay on track and it can prevent you from missing important details about your moving day.
How does an item inventory help with my move?
Item inventories have a lot of great benefits. First off, they allow you to keep track of information for any insurance that you buy (which we will be addressing in the paragraph below this one). You can get a more accurate quote for your insurance and make sure it's all covered.
Plus, it helps your movers to know what they have in their truck as well. If you're going across state lines, they may need to show your inventory list to someone at the state line so that they know what is being transported. They still may inspect the cargo, but it helps the inspection process to go that much more quickly and with a lot less stress.
Why do I need to include insurance in my costs?
Insurance is pretty much always required when you're hiring a moving company. They are, potentially, moving thousands of dollars' worth of items from your old home to your new home, and accidents happen. Insurance protects them from any sort of liability issues that could come up.
On top of that, you want to have insurance just in case something goes wrong. If there's a car accident or the couch just gets broken during transport due to a fluke, you want to be sure that you can get new items without paying for it out of pocket. Insurance helps to make that happen and is worth the small additional extra cost.
Conclusion 
There's a lot to be said about finding information related to moving quotes, and the internet has definitely made it much easier to compare quotes without spending too much time on the process. The days of endless phone calls are over, and you're able to get information at a click of your mouse. That alone makes it that much easier to get the best prices for all that you're trying to do during your move.
Our moving quotes tools will help you to sort out how much your long-distance move may cost, whether it's across a couple of states or across the entire country. We hope that you're able to use it in order to ensure that you are able to set up an affordable and reasonable budget for your move.
At Pricing Van Lines, we've worked hard to make getting moving quotes and scheduling as simple as it can be, and we hope that our services work well for what you're seeking from a moving broker like us.