Home »
The Best Moving Companies in West Palm Beach
Looking for the best moving companies in West Palm Beach? Here's a list of the best moving companies in West Palm searched out for you!
For many, moving is inevitable; you can sense the need to move to a new apartment even before it comes to you. It could be a new job that you have gotten, or probably a new house you have been dreaming of buying, or maybe you have saved up the money for a house and have gotten every other thing ready, you just have the feeling you have to move. It is one thing to want to move; it is another thing to find the right company that would help you take this process and make it less hectic as people describe it to be. Pricing Van Lines is the moving company that has got you covered on all sides and is ready to help you make a move a lot easier than you expect it, with experts and the right amount of experience, your move just got better.
Different areas or states would require different methods of operation and a company that has a full understanding of what it entails to move around. If you seek some other reputable moving companies in West Palm Beach, we have gone through the stress for you in gathering a list of companies we consider the best in West Palm.
The Top 10 Best Moving Companies in West Palm Beach
Like we said earlier, different places have different methods of operation, and we understand this. If you stay in the West Palm Area and seek the best West Palm Movers, we have made things less difficult for you by gathering a list of the top 10 among the many moving companies available. We have also arranged these companies in no particular order. Please find them below and make the most of the information provided.
The first company on our list of the top movers in West Palm Beach is the Smooth Movers Company. They have a thing for making the whole process of moving a delightful one. As their name clearly expresses, they have a mark of professionalism that makes them stand out from other moving companies. Whether it is a local love within the Palm Beach or across the country, they have you covered at all times. They have a lot of experience that makes them stand out, 50 years of customer satisfaction is their pride, and they will stop at nothing to continue to maintain that name. When you place a service request with them as a customer, you are sure to receive a customer service that is above normal; you will be treated with priority.
This is yet another excellent moving company, West Palm Beach. When you talk about a standard moving company that is in tune with current technology, then you think of the Moving Kings. From the frame of their website, you will know that they are in for serious business and will satisfy you all the way. They offer a lot of services that are specific to your needs such as long distance moving, household relocation within the neighborhoods. They also have a thing for care and proper handling. They treat your belongings as though they were the last items on earth and left no room for damage or break as much as possible.
3. Larkins Moving and Delivery
Yes, they also made it to our list of the top moving companies in West Palm Beach for a lot of reasons, but to mention a few. Larkins Moving and Delivery are very excellent because of the level of attention they pay to the quality of their services. They make sure all their operations are as plain as can be with no hidden charges and no surprises at all. It is as described to you. You will find them very relational as they like to create a bond with their customers and make the delivery a very satisfactory one. One thing Larkins is also known for is "carefulness," they are extremely careful with the way they handle your kinds of stuff, they make sure they try as much as possible not to damage any of your items during the moving process. The best part of it all is that they are affordable and budget friendly.
The 5 Star Movers are also part of the top West Palm Beach Movers. They are a family owned moving company who has been in existence since 2002 and have been working hard to keep a good record and maintain the integrity with which they started with. They offer moving services for those who want to move just blocks away from their place in Palm Beach to people who also want to move across the region. They offer packing services too, just in case you feel too lazy to move an item yourself, you can count on them to help you with that. Apart from just moving and packing your items, they also have a storage facility for those who want to store their stuff while they get their place ready temporarily.
Move for you are also one of the top rated movers in West Palm Beach. While other companies take the time out to make sure you are billed an extra for having such a large amount of properties to move, they consider how to give you a discount. Apart from giving discounts, they also have competitive prices with superior service delivery. You have nothing to fear because all their staffs are thoroughly screened before they are offered the job, they are also trained as well to be courteous and polite with every customer. When they give you a delivery date, you have their word for it. They make sure they deliver within the specified time and communicate effectively with you on the status of the job.
6. Stress-Free Moving and Storage
Without saying much about this moving company in West Palm Beach, you can already have a clue of what to expect from them. They make the seemingly daunting process of moving stress-free and enjoyable. You might wonder how they do it, but it's quite simple. They take all the 27 years of experience from relating with thousands of customers and use it to please every customer that comes their way. From friendly workers to satisfactory moving services, to affordable rates, you can rest assured that your things will be treated with care. Stress-Free Movers know how to fix a situation and come to your rescue.
This amazing moving company in West Palm Beach are a family company and offer exclusive moving services to all their customers. They make it a point of duty, to be honest with all their customers. Everyone loves a transparent company, and that is who they are. With Box and Go you are guaranteed an excellent result and great value for your money. Just like every other great moving company, they make sure your personal belongings are kept safe, and they leave no room for damage at all. They treat everything like it's for them and always want to see you smile. They have competitive prices and make sure you never have a reason to regret employing their services.
Big star moving company is also one of the best west palm beach movers you can get. They have a very holistic moment service that is satisfactory to any customer. With their budget-friendly prices, anybody can Have an idea of moving and sponsor it effectively without hiccups. They started in 2001 and are still running till today, they have gained the trust of many people through the quality of the service they offer. Their staffs are very courteous and professional, or their services are delivered promptly, and on time, they give no room for excuses in execution. When you move to their website, the first thing you will notice is that they have prices starting from $199 Which is very affordable for anybody. Their services include local moving in the west palm beach region.
9. A League Of Extraordinary Movers
Speaking of a moving company that has a very good record, you will be talking about a league of extraordinary movers. They were voted as the mover of the year for 2015 because of the quality of services they deliver. They have competitive prices and offer professional services at this prices; you could either be charged a flat rate or an hourly rate with no extra or hidden charges. For those of you that might be skeptical, they are fully licensed to carry out moving services and have insurance just in case something goes wrong with your property.  Their services are primarily local moving, moving labor packing services and other specialty services.
10. Brandon Transfer and Storage
Finally, on our list of the best moving companies in west palm beach, we have the Brandon transfer and storage. They are professional movers that commit themselves to move your items, belongings and specialty belongings within west palm beach and even across the country. When you go to their website, you can get a free moving estimate, and you will notice that it is at a very competitive price. Their services include residential, commercial, and industrial moving services. They are fully licensed and insured, so you have little or nothing to worry about when you are moving with them. They are also agents of another moving company.
The Following Table Displays The Best Moving Companies In West Palm Beach
| No. | Moving Companies in West Palm Beach | Website |
| --- | --- | --- |
| 1. | Smooth Movers | https://smoothmoversinc.com/ |
| 2. | Moving Kings | https://movingkings.com/ |
| 3. | Larkins Moving and Delivery | http://larkinsmovingpalmbeachcounty.com/ |
| 4. | 5 Star Moving | http://www.5starmovingservices.com/ |
| 5. | Move For You | http://www.moveforyouinc.com/ |
| 6. | Stress-Free Moving and Storage | https://stressfreemovingsvcs.com/ |
| 7. | Box and Go Movers | https://www.boxandgomovers.com/ |
| 8. | Big Star Moving | http://www.bigstarmoving.com/ |
| 9. | A League Of Extraordinary Movers | http://worldsbestmovers.com/ |
| 10. | Brandon Transfer and Storage | https://www.brandontransfer.com |
Best Ways to Save Money When Looking for Moving Companies in West Palm Beach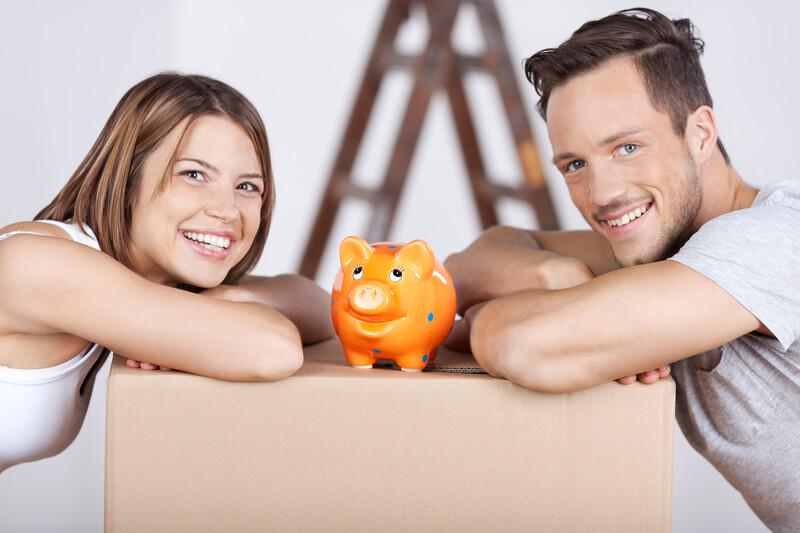 If you live within the west palm region, we have gathered 5 tips that you can use to save money when you are looking for a moving company for yourself.
Declutter or dispose of necessary and unused items
Once you are sure you are ready to start moving, scan your house for all the unused and unnecessary items that you need to dispose of to cut down on cost before you start moving.
Get boxes yourself
The next thing you want to do after disposing of unwanted items is to get lots and lots of boxes that you can use in packing your items. The more boxes you can get for all your items the better your chances of reducing cost.
Pack everything yourself
Now that you have the clotted and you have gotten your boxes, The next thing for you to do is to start packing everything yourself. You can also get a couple of friends to help you join in packing your property.
Get quotes from as many moving companies as you can
Do a survey of moving companies that are professionals, and you would love to buy the service, compare the prices each of them and offering and select the most suitable, or the one that fits your budget.
Search for discounts
After getting all the information about the company you want to hire, you should also look out for discounts. Discounts help you save money on regular prices. You can get your property is moved for half the price you would if a discount is made available.
Frequently Asked Questions
How many movers would I need to get my move finished in one day?
Moving is sometimes a longer process than what some people would like, depending on how much stuff they need to move and how they go about it. If you don't have a ton of things and you're able to hire enough help, however, you'll find that depending on how far you're moving, it is usually possible to get it done in one day.
For example, if you have a one-bedroom apartment, it could take two movers around three hours to get your stuff packed, loaded, and on the road. For an average three-bedroom home, it might take three movers somewhere around four hours, while for a four-bedroom home with four movers working, it could take four to six hours or more.
The best way for you to determine a good moving game plan is to get in touch with your chosen moving company and ask any questions you may have and see if they will come out to your place if they haven't already. Sometimes, the movers seeing what the move may look like can help them give you a more accurate estimate of how much time your move might take.
What do movers move first? 
Usually, you can expect to see the moving truck loaded up with the heaviest stuff in the back and the lightest stuff toward the front. This means that when your movers get ready to begin loading the moving truck up, you can expect to see things like furniture, heavy appliances like washers, dryers, and refrigerators being loaded up first.
Next would come smaller things like televisions and other mid-sized electronics, as well as some of the other lighter things. The lightest things, like bags of clothing, would be put closer to the front.
What are the first things I should do when moving to my new home? 
When you get to your new home and your move is complete, there are a few things you could probably benefit from doing. Consider tackling some of these tasks once you get settled into your new place:
Update your mailing address with your bank, cell phone provider, internet service provider, and any important contacts.
Check your carbon monoxide detector and smoke alarm. Making sure they are in good working order could save the life of you or a loved one in the worst-case scenario.
Make sure you know where your breaker box is located, so you know where to go in the event of a power outage.
Consider changing your locks. Depending on who lived in the home last, you might want to make sure you go ahead and update your locks, just to make sure you and your family are safe in case anyone you don't know has a copy of the old key.
Should I have my movers pack up and load my belongings? 
You don't have to use these services, but full-service movers offer them in case their customers need them. If you are someone who is disabled, elderly, pregnant, or just not able to lift things up in general, you may have a hard time picking up your stuff and loading it with no help.
If you're using the services of movers, you can always consider using their home packing or loading and unloading services. If your budget allows it, these services can make your move much easier on you. All you have to do is sit back and focus on other parts of your move if you'd like, and your movers will handle all of the heavy liftings for you.
Conclusion
we have decided to go through the pain together with the information of the best moving companies that you can hire without regrets. These companies have been certified to offer the best quality of service so that you don't have any reason to feel disappointed. Do not fall prey to unprofessional moving companies who only rip you of your money and provide very terrible service. Use the information to accurately act and select the best moving company that suits you. Happy moving