The Best Moving Companies in Miami Beach
Many people have been through the same fate that you had gone through when they were trying to move. If you are here right now, reading this article, it simply means you are in dire need of help choosing a credible moving company, and here at Pricing Van Lines, we offer such services. We are a reliable moving company with a handful of experience; we know how important moving is for you and we make sure we cut out the stress for you. You can contact us at any time, and we would be right at your doorstep to evaluate the situation.
If you still want a list of 10 credible Miami Beach Movers, we have done all the hard work in searching and compiling a list for you to choose from.
Top-rated 10 Moving Companies in Miami Beach
We have arranged the list in particular order and hope that you find the most suitable one of your choice. Let's go hunting for movers in Miami Beach
If you are looking to have a professional yet inexpensive moving company, then you should consider Miami Movers. They rose quickly to be recognized as a standard moving company in just five years. They uphold the highest standards in moving and have all their customers smiling. With over 200 positive reviews on Yelp, you can only be sure to expect quality from them. All your properties are safe with them, and they help move your property fast. You can visit their website today to get a free quote and estimate on your moving needs. Since they are primarily in Miami, they make all their moves effectively within this state.
Website:  www.miamimoversforless.com
Another example of a very credible moving company, Miami Beach is the Dixie Movers. They have all it takes to make your experience a satisfactory one. They consider themselves rated as number one in Miami and that is because of the quality of service they provide at the best rates. The competition is high, but Dixie makes sure they gain your attention by providing only quality services. They also use a flat hourly billing rate to charge you; this is good because no matter the task is done within the hour, and you get to pay a flat rate without paying extra for any other special activity like disassembling and the rest.
Website: www.dixiemovers.com
3. ETG Moving and Delivery
The ETG movers are one of the well-known and trusted Miami Beach Movers as they promise you quality and offer it to you. They also make sure that from the process of packing and boxing to the process of loading unto the trucks and the final process of moving your properties to your new home, everything must be done decently and in order. The ETG movers take pride in helping no matter the size of the property involved. They also offer services like commercial moving as well as delivery services, so they are not limited to moving your stuff alone. If you want quality assured, then you should go with them.
Website: www.etgmoving.com
Just as the name implies, this moving company in Miami Beach was established by some retired marines and have put in a lot of efforts to make the company standardized. With the skills gotten from the marine, this company put their customer first and understand what it means to serve. Even though it started with support from just family and friends, it has now grown into something bigger for the whole world to benefit, they call themselves "the world's finest moving company" and are seeming to get there very soon. You can take a quick spin to their website and request a free quote depending on your moving needs.
Website: www.twomarinesmoving.com
5. Fuentes Moving Miami Movers
Speaking of countries that want an interpersonal relationship with their customers, you can look to Fuentes for that. At Fuentes, they treat all their customers like a lifelong partner because they want to connect more than the job and prove that they care. When you work with them what you get is carefulness and professionalism as they will treat all your items carefully so that there will be no break or damage to your items in any way. They also make sure they train all their staffs to be courteous to satisfy you and make you feel safe. You can check their website and request a free quote today to get started.
Website: www.fuentesmoving.com
6. Local N Long Distance Movers
Local N Long distance movers are also popular in Miami because of the degree of customer satisfaction they have worked to get. It is a family business, and like every other family business, they want continuity and trust, and that's why they commit themselves to make sure all their customers never have a complain unattended to. Not only do they move properties and items within Miami Beach alone, but they also extend outside the state, this means that those who are looking to move from Miami to any other state can have a chance at moving with them. You can check out their website to get a free quote today and start your moving process.
Website: www.localnlongdistancemoversmiami.com
PowerLoaders is also one of the top rated moving companies in Miami Beach. They have been able to make a name for themselves through the qualitative services they provide with regards to moving within Miami. They take pride in taking every clients' need seriously and taking special care of their items and properties. Their drive is always to exceed your imagination in the services they tender; if you ask for a quarter mile, they might go 2 miles for you. They also have a team of highly trained staffs that attend to your needs as you make demands. Apart from moving within Miami alone, they also extend their reach to other states. Their services are excellent and worth the try.
Website: www.powerloaders.com
The DFW moving company is all about moving and are also one of the best movers in Miami Beach. They have a 24 hours, 7 days a week policy that you can count on any time of the day. With DFW all your moving needs are met accurately, and you don't have to worry about damage or faults, they have a special team that looks into that and helps you protect the fragile items a little more than the rest. They offer services with regards to residential moving, commercial or business moving, their packaging services are also very excellent. As much as they offer trucks for their services, if your needs do not require a truck, they also have a labor only service you can rely on to get the job done. DFW moving company are really in for serious business.
Website: www.dfwmovingco.com
9. M&M Moving and Storage Company
M&M has a long track record of excellence and have earned their respect as a reputable moving company Miami Beach. The first service many customers like about them is their insurance policy that covers any damaged or broken items. They have a system for calculating such and promise their clients a wonderful experience. Apart from moving from place to place within Miami, they also move outside of Miami, so those who want to move from Miami to another state and vice versa can employ their services. They have a remarkable sense of customer satisfaction and will stop at nothing to get it expressed.
10. Albert's Relocation Services
Last but not the least on the list of top moving companies in Miami Beach is Albert's. Although they are based out of Hollywood, Florida, they provide their services locally to all of South Florida from Hallandale, Hallandale Beach, Miramar, Aventura, Coral Gables, Miami, Miami Beach, Sunny Isles, Pembroke Pines, Sunrise, West Palm Beach and other places. They make sure their services are provided throughout the entirety of Florida. They have an excellent customer response team and attend especially to each of their customers. They are also licensed and insured so you can rest assured about the safety of your items. They also offer services with regards to specialty moving and offer a flat rate to help customers cut down on moving costs.
Website: www.albertsrelocation.com
Now that you already have all the information you need with regards to credible moving companies in Miami Beach you can give them a try and see for yourself how effective these companies are. They all offer first-hand services that many other companies might not offer. With the said and done, we have some useful tips you can use when trying to get cross country movers in Miami.
The Following Table Displays the Best Moving Companies in Miami Beach
| No. | The Best Moving Companies in Miami Beach​ | Website |
| --- | --- | --- |
| 1. | Miami Movers for Less | www.miamimoversforless.com |
| 2. | Dixie Movers | www.dixiemovers.com |
| 3. | ETG Moving and Delivery | www.etgmoving.com |
| 4. | Two Marines Moving | www.twomarinesmoving.com |
| 5. | Fuentes Moving Miami Movers | www.fuentesmoving.com |
| 6. | Local N Long Distance Movers | www.localnlongdistancemoversmiami.com |
| 7. | PowerLoaders | www.powerloaders.com |
| 8. | DFW Moving Company | www.dfwmovingco.com |
| 9. | M&M Moving and Storage Company | www.mmmove.com |
| 10. | Albert's Relocation Services | www.albertsrelocation.com |
How to Locate the Best Cross Country Movers in Miami Beach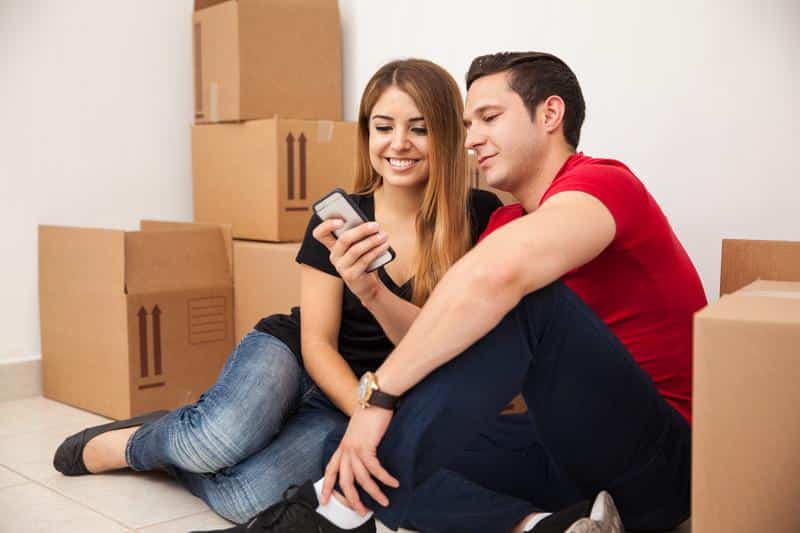 Please find below some very useful tips that can help you in searching for the best cross country moving company Miami.
Word of mouth search
This type of method works most of the times because you get to ask a couple of people around what services they have tried and from which company, after getting information from different people you can gather this information and work with it. This method proves to be very efficient because people will be honest with you when trying to help out and will tell you which services are great and which companies are terrible.
Make a few calls
If you want to be sure and not depend solely on the words of mouth alone,  you can pick up your phone and call the list of moving companies you know already. Having a direct call will save you the stress of walking about and carrying out a survey. Apart from also calling the companies, you can also call your family, friends, and acquaintances so that you can have the same information you would have had if you carried out a word-of-mouth survey.
Search the internet for the companies you know
This is another method that you can adopt in trying to get the cross country moving companies in Miami,  all you need to do is to go to the websites of the companies you know and read on their page if they offer cross country services. This will help you broaden your knowledge about the company and also have a comprehensive understanding of all the services a particular company offer. You can use our list and visit the websites individually.
Search websites that list Miami Cross Movers
You can also run a search online for the websites that offer a listing of Miami Cross country moving companies. This shouldn't be too hard for you, go to your computer or your mobile device, run a search engine search on 'best cross country moving companies in Miami Beach' and use the information to help yourself choose the most suitable company. Websites that offer articles like this help cut down on excessive search processes. You can check our page and see the listing we have made about the top cross country moving companies in Miami.
Ask for recommendations and search review websites
The next thing you might want to do is to ask for recommendations from other moving companies if you call a company and they tell you they don't offer cross-country services, ask them to recommend a credible company for you. Even after you have gotten recommendations,  you still need to search for reviews online so that you can be sure that they are credible. Search more than one review website look for trends inconsistency. After you are satisfied with your findings, you can proceed with hiring the company of your choice.
All the information in this article is geared towards providing you with the knowledge to make the right decisions. We hope you will find it very useful in avoiding common mistakes every average American makes when they are moving for the first time. You can avoid errors and have a smooth moving experience guaranteed from the beginning until the last box is unpacked. 
Frequently Asked Questions About Miami Beach Movers
How can I save as much money as possible on my move? 
Moving can already be a pretty stressful task, and it can get even more stressful when you begin thinking about your budget. If you need to move on the cheap, then knowing some ways to make your move a little cheaper might go a long way in helping you save some cash during your moving process:
Always try to get more than just one cost estimate: One of your first in-person interactions should always be getting your moving cost. A great way you can potentially save a good bit of money, as well as to better know that the moving company you end up selecting is really the best one for your budget, is to get more than one estimate. You should think about getting up to three estimates. This will help you compare the companies and their prices to find the best deal for you. 
Try to cut down on the amount of specialized services: If you're using full-service movers, they probably offer special services like packing up the contents of your home for you or handling the job of loading all of your stuff up for you. These services are very handy and convenient for many people who are disabled or who would just rather not mess with all the heavy lifting. The downside is that these services can get costly, so using as few of them as possible (if any at all) can be a good way to save some money. 
Rent a moving truck and do the job yourself: The cheapest way to move is to simply do it yourself. Renting a truck and getting some friends and family members to pitch in, pack everything up, and load it all in is going to be your best bet to save as much money as possible on your move if you're moving on a budget.
How can I verify a potential moving company I'm considering working with?
When you work with moving companies, you're placing a lot of faith and trust in the people who are taking your stuff from Point A to Point B. You trust that they're going to get your belongings from your old home to your new one safely and in one piece. You also trust that they are a legitimate business and are not going to run off with your stuff.
Unfortunately, rogue movers have been a thing before, and making sure to verify that the movers you are working with are legitimate is a good thing to do for your own sake. Here are a few easy ways you can verify a moving company.
Make sure they have a DOT number with the United States Department of Transportation. All certified moving companies are required to have a DOT number.
Visit consumer websites and see if your chosen movers are listed anywhere, either with any rants or raves about the company. Sites like these are also great places to find reviews from previous customers, which is also handy information for providing insight into a company.
Make sure they're online. Most movers nowadays make a point to have some sort of digital footprint so they can attract business. Look for social media pages, official websites, and anything else showing you more about the company.
What type of insurance should a moving company carry?
The standard insurance coverages you should be making sure your moving company carries are liability insurance, coverage for cargo on the truck, as well as worker's compensation. Making sure your moving company is properly insured is important for giving you a little piece of mind knowing your stuff will be covered and replaced if it any of it was lost or damaged during your move.
Conclusion
Coming Home to a Whole New View
What's the most exciting part of a move? For many people, it is the feeling of newness that brings so much excitement with it. While you might be nervous moving to a new place, meeting so many new people, and dealing with all of the anxiety these can bring with them, moving to a new place can still bring an element of excitement with it, coming home to a brand new place every night, and hopefully loving your new home.