Do you have a plan to move to Florida and want to know which destination you should head to? Consider relocating to Tampa, which is found on Tampa Bay, on the coast of Florida.
Tampa is one of the largest metropolitan areas in the Southeastern part of the United States. It is one of the best places to call home in the state of Florida.
But why is Tampa one of the best Florida cities?
The booming metropolitan city is reputed to have different people from different locations, a great employment market, and a bustling business world. Tampa is ranked one of the top 10 best locations for real estate investors. With every good thing offered by Tampa, no one would reject the opportunity to relocate there.
But, what are the things you should know before performing your move? Let us look at it in this write-up: 
1. Most Affordable Cost of Living Among Metro Areas of Florida
Living in Florida has a lot of great tax benefits. When you relocate to Tampa and live there, you won't be required to pay income tax, estate tax, or inheritance tax. Best of all, after your retirement, you get exempted from paying taxes on pension salary, Social Security retirement benefits, as well as income from many other retirement plans.
2. Strong Job and Employment Market
If you are beginning your career life or are doing well in it already, you must reside in a location with a better employment rate. Tampa Bay has a strong employment market with its unemployment rate at 3.9%. The industries that make the most employment in Tampa are military, healthcare, finance, professional services, and education. A lot of people choose to move to Tampa in search of jobs even if they won't make up for what they would in other cities. Tampa's cultural diversity also makes it easy for people to gain employment. With most of the population speaking Spanish, bilingual employments here are growing.
3. One of the Best Cities in the Country for Veterans
Florida is not only one of the best states for military veterans, but Tampa in particular is also one of the best cities for military retirees. Since there is no state income tax (no tax on military pension), many VA facilities across the Tampa Bay Area, closeness to MacDill Air Force Base located in South Tampa, and special local memorials such as the Veterans Memorial Park & Museum and American Victory Ship & Museum, it is clear why the population of the Tampa area contain over 21,000 veterans.
4. Tampa is filled with Arts and Culture
It is not only about enjoying the sun and spots in the city. You can pick any day of the week to visit many museums and events across the city. If you like art a lot, always attend the Tampa Museum of Art and The Ringling. There are also many history museums, cultural festivals and you can visit the Straz Center for performing arts.
5. You will love the Weather in Tampa
A lot of people move to Tampa not because they want to get a job or a better life but to enjoy the amazing and friendly weather. Tampa during summer is hot, with frequent thunderstorms. The hot weather is why Tampa is a paradise on earth for people who can't withstand the extreme winter. Residents of Tampa ild winter weather. People can go outdoors for their regular winter events, such as boating, fishing, boating, golfing, and almost every outdoor activity.
The bad side about the weather in Tampa is that the area is prone to hurricanes and thunderstorms. The sea levels are also on the rise because of global warming. This is a huge threat to waterfront growth. If you reside in Tampa, ensure you heed weather warnings from the city or state.
6. There are Various Housing Options
The real estate in Tampa costs an average of $187,400. If you are choosing Tampa as your next home, you will enjoy knowing that it is ranked one of the top 3 home buyers markets in the country by Zillow. Whether you like condos, bungalows, apartments, ranches, or duplexes, there are lots of housing alternatives available at a better price in Tampa. While Tampa is seen as an urban area, there are many areas outside the actual city center where you can locate suburban and rural neighborhoods, still inside Tampa, so you won't have to go far to locate your ideal type of community.   
7. Is Tampa more Affordable than Miami?
Living in Miami is super expensive than in Tampa. The real estate costs in Miami are higher, catapulting the cost of living. The real estate market in Tampa is 42% cheaper than that of Miami. Rent prices in Tampa are also cheaper than that of Miami by 32.2%. Housing costs in Tampa are completely lower than the country's average. Miami's cost of living, on the other hand, is above the country's average. However, Miami offers your money's worth, which makes it a better place to reside than Tampa.
8. There are Many Recreational Opportunities
When you reside in Tampa, you get enough ways to enjoy recreational activities. You will discover that you can go to theme parks such as Adventure Island and Busch Gardens insist a 30-minute drive. You can also visit attraction centers like the Florida Aquarium, Water Works Park, the Glazer Children's Museum, Dinosaur World, the Museum of Science & Industry (MOSI), the Tampa Bay Grand Prix, and many more. Tampa Riverwalk provides you numerous opportunities to explore and enjoy what the local community offers. You may also discover that living in Tampa gives you a lot of discounts when you check out some of the local theme parks of Florida.
9. Join the Cruise in Tampa Bay
You will not only have great beaches within your reach when you reside in Tampa, but you will also be able to hop on cruise ships for Caribbean vacations in the area as well. There are many terminals of Port Tampa Bay where you can board onto Carnival, Holland America, Royal Caribbean, and Norwegiacruises or trips that stretch to four, seven, or even 14 days. And the best part is that you won't be spending additional money to fly to a terminal to board your cruise, it is all there in Tampa Bay.
10. Tampa is packed with Champions as Regards Sports
After ten years of humiliation, Tampa fans finally got their reward in 2020 with several titles. Led by Ex-Patriots quarterback Tom Brady, Tampa Bay Buccaneers is now the first team to win and host the Super Bowl all at once. The Lightning went away to win the Stanley Cup too. And the Rays came victorious over New York Yankees on their way to being crowned the American League pennant. Don't be sad you missed it, as fans were not allowed to go to the games because of the pandemic. We all get encouraged even during tough times.
11. Beaches are Some of the Best In Florida – And the Universe
This is just the simple truth, nothing less. Over the years, beaches in Tampa Bay have seen consistent ratings among the best by many great sources like TripAdvisor, Dr. Beach, and US News for their soft white sand, amazing sunsets, and the warm, crystal clear, and clean waters of the Gulf of Mexico.
Some of the beaches include:
Caladesi Island and State Park: Since this is completely underdeveloped and you have to ferry a short distance, this is the most natural, well-maintained beach. You visit Caladesi through Dunedin, on the north side of Pinellas
Fort Desoto Park: The beaches here are natural and with no condo, but there are many facilities such as picnic shelters, showers, and bathrooms. Fort Desoto is on the south side of Pinellas and is easy to access through I-275 South via St. Petersburg
Pass-A-Grille Beach: This beach is located at the southern end of St. Pete Beach in South Pinellas and is unique since there is not one building on the beachside. There are many dunes and sea oats, as well, and you are in a walk distance to Don CeSar Hotel, a pink-colored palace constructed at the start of the 1920s.
Since the most famous of them is Clearwater Beach, it is also filled with crowds, complemented with weekend congestions. Unless your sole purpose is to see and be seen, we suggest you check out the beaches less frequently by people. Below are three of them that I like: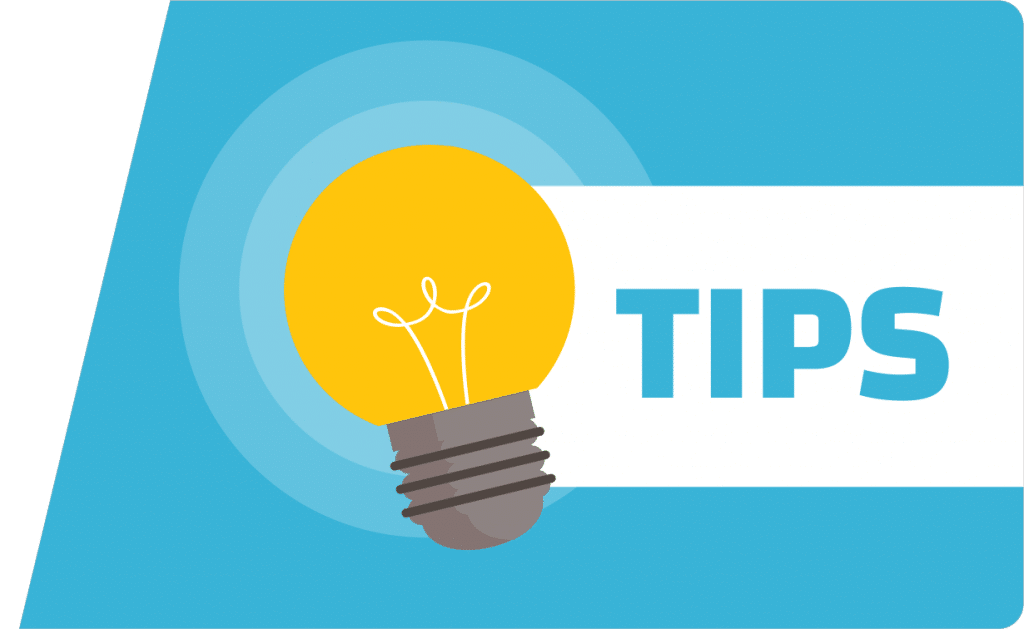 12. You will enjoy Tampa Tastes
Where are Tampa's top restaurants located? They are everywhere. One of the best things about residing in Tampa Bay is that you have easy access to everything whether near-water seafood joints and luxurious steakhouses or Mexican taco trucks and Korean Barbecue restaurants. Check the Columbia Restaurant located in Ybor City to taste the Breaded Pork Milanesa, Seafood Paella, or Chorizo criollo Tapas.
You can also order the Chicken Tikka Masala or Lamb Vindaloo from Flames Indian Cuisine located in Palma Ceia. Taste Pollo Margherita, Bucatini Genovese Pesto, or Butternut Squash Ravioli at Oggi Italian located in Davis Islands. Or visit Brunches in Northwest Tampa to taste savory brunch dishes such as Turkey & Avocado Skillet, Buccaneerss Feast, or Goddess Omelette. 
Are you considering DIY move for your move to Tampa?
Mistakes to avoid as you are planning a DIY Move
Choosing the wrong size moving truck: If you underestimate your shipment's size, you could end up not having enough space on the moving truck and having to make several trips. Overestimating the amount of shipment, you are moving is also a waste of money on an oversized moving truck or van.
Guessing any boxes will work: When choosing moving boxes, ensure the boxes you will be using are clean, sturdy, and dry. You may consider using small and medium boxes only since they are easier to carry.
Not sticking to packing timeline: Whether you are waiting for a moving vehicle or not, you will at some point need to move out of your former house, and packing on time will prevent you last-minute rush.
Not using the right equipment: When moving heavy furniture or large appliances, you need moving equipment like tie straps, dollies, and furniture blankets. Using the right equipment will help save your furniture and your back.
Assuming your friends will be of help: Moving is one of those things in life where you may get to know who your friends her. After all, not all your closed people are willing to risk their time and effort transporting your belongings for beer and pizza. Be ready to hire moving assistance in case there is none available.
Benefits and Drawbacks of DIY Moving
The do-it-yourself move has both advantages and limitations
Pros:
A do-it-yourself saves money
How and when you pack is up to you
You can extend the move over many days
Cons:
A do-it-yourself move consumes more time and planning
Moving heavy belongings is hard for your back
You may have to make several trips
When making a comparison of a DIY move against hiring a moving company, make sure you factor in the time you will spend packing your belongings appropriately and driving more time, and loading and unloading.
Hire a Tamper Local Moving Company
If you feel overwhelmed just by thinking of DIY move, getting the assistance of a professional moving company in Tampa can provide you more control. Hiring Pricing Van Lines to perform your move is a very good decision. Whether you benefit from our optional packing services or have us relocate your belongings after you've packed, we are available to make your life easier.
You will enjoy a lot of fun, sunshine, and festivities in Tampa Bay. Whether you decide to live in calm Plant City, relocate to historic Hyde Park, or locate your home in an upscale high-rise located in downtown Tampa, you will soon be living like a local and enjoying everything that the city of Tampa has to offer.