People relocate to Fort Lauderdale for different reasons. The city has a bustling art scene, beautiful water views, good schools, unmatchable weather, classy real estate, and a vibrant downtown financial district.
Regardless of why you are relocating to or from Fort Lauderdale, professional moving companies simplify the process for you because relocating to another city can leave you overwhelmed.
When finding a Fort Lauderdale moving company, it is important to know exactly what you need. If your move is to a long-distance location, partner with a company that majors in long-distance moves. If you have expensive items that need special packing, go for companies that are experienced with this type of specialty relocation.
To make it easy for you, our experts got the done for you by researching each of the moving companies in Fort Lauderdale and prepared the list of the top movers in the city.
We considered different factors to research top Fort Lauderdale moving companies on different aspects, and carefully chose the best of them. We considered their reputations, capability, customer reviews, equipment, costs, and so on.
You can begin to plan the best move to Fort Lauderdale by getting free moving quotes from four free movers near you and make a comparison in your location to select the lowest moving quotes.
The 10 Best Movers in Fort Lauderdale
One of the most vital things you need to decide is how you will like to transport all of your belongings. If you have so much flexibility for your moving deadline, you should take enough time to research moving companies to determine the one that offers exactly what you need for your move from this list.
Even if you don't have much time, it is important to ask them the right questions, perform some research and shop around to get the perfect movers in Fort Lauderdale for you.
We created a list of the top movers. Here is a list of reputable moving companies in Fort Lauderdale that offer great moving services that give you smooth moving experience.
Eight years and counting, Top Notch Movers have been waxing stronger and stronger with quality delivery and a high level of customer satisfaction. They are based in Fort Lauderdale and all of South Florida.
They have got all the experience and knowledge necessary to make your move an elegant one. No matter the bulk of the items you need to move or the distance you need to go? You can trust on Top Notch Movers to help you move all your properties across.
They have seasoned professionals that understand what moving is all about and understand the fundamentals of moving.
They also believe that they can never be overbooked, no matter the number of orders they have or the amount of work they have to do, they always make sure they give you the most satisfying date.
If you are looking for a moving company with a lot of years of experience and friendly staffs, then you would do the right thing by hiring Forward Van Lines.
They believe in forming a stable relationship with their clients; they take it a little higher from just working and getting it over with, to make sure they take care of all your items with utmost care.
Moving can be a very daunting process, but Forward Van Lines have all it takes to relieve you from this stress. As earlier stated, they help you from the very moment you place a call with their company.
They lead you on from the planning process, to providing you with a quote, to arranging your pick-up and even delivery dates and time of delivery, all as you would want it, Isn't that amazing? Nothing beats a team always on standby to help you with your moving needs.
The team at forwarding Van are well experienced enough to make sure every detail is attended to. Forward Van offers services you can trust; their motto is "Let the forward family move your family forward."
3. Relax Moving & Delivery
As funny as the name might seem, they do precisely what their name implies. With this moving company, you have got absolutely nothing to worry about because they know just how to handle all of your moving needs.
They have a lot of positive reviews on Yelp and other websites which means they have gained the trust of many customers. Their workers are also known to be professionals at what they do and offer only the best service available in Florida.
They equally have a fair and competitive price; they believe that every customer should not face further inconvenience when they are trying to move because of some overpriced service.
As their name implies, when you hire them, you have to "relax" because they will get your stuff moving safe and sound.
This is yet another epitome of a quality moving Service Company. They were established in 2013 and since then have been thriving in the industry.
Cody is the name of the owner of the business, and he believes in customer satisfaction above everything else. They also specialize in local moving and delivering your precious items all around Florida and South Florida.
They are one of the companies that truly care and make the whole moving process less troublesome.
For those of you in South Florida., businesses and individuals alike, Solomon's Moving company have come to turn your moving nightmares into a happy event. They offer you superior services with regards to moving and delivering locally.
Another thing you should know is that they operate locally and make sure every client never goes home with a frown. For those who need a bit of proof in certifying that they are one of the best in Florida, you can check out their list of awards which proves that they are doing their best for everyone who needs their services in Florida.
Apart from merely working locally, they have stationed staffs that specialize in long-distance moving services.
Admittedly, there are tons of moving companies that are existent in Florida, and it might come to you as a tough choice in selecting the most suitable one. If you are looking to have great value for your money and a job well done, then you can give Aragon a try.
Apart from being a dedicated moving company, they are also a family business company which makes it easier for them to understand how to treat all customers. They have reliable, and honest movers that will help them move the process a little faster.
With the aid of new technology, the Aragon Moving System has brought a new method of preserving and keeping safe your household items.
7. Albert's Relocation Services
When this company started, they had a goal in mind which was to redefine the way moving companies deliver their satisfaction, and up until this time, they have not relented in accomplishing their goal with every customer that hires them.
This moving company is located in Florida and help move stuff around the state. They come out clean with affordable prices and an explicit declaration of what they will do for you if you hire them.
They never include any hidden costs in your quotation, but they make the process as seamless as possible.
They are placed right in Fort Lauderdale and also extend their moving services to surrounding areas. They are experts on this job and make it very easy to have all your properties and items moved across South Florida and Fort Lauderdale.
All Roads Express also make sure they can move your things from within Fort Lauderdale to other specific places. Just as you need to know, when you contact them, they will provide you with a free moving quote which gives you an idea of what you will need to prepare for.
They are also insured, what this means is that your property is secure with them, they are also very serious-minded and will not take their job for granted. They are fast and reliable, with professionals that you can trust to do a perfect job.
Every other regular moving company you know might offer you full services from trucks to workers. Haulin is a little different from the regular moving company.
All you need to do is to provide them with the truck, and they work their magic. Haulin is a company with a group of vibrant young men who have gathered a lot of working experience over the years and have directed this energy into moving your stuff for you.
The best thing about them is that not only will you experience great satisfaction, but you also get to cut down on some costs, and you have absolutely no form of hidden charges to worry about.
What they do best is moving, and they make sure you walk home happy as they provide affordable solutions to moving.
10. Affordable Moving Services
The name speaks for itself. If you are looking to have quality delivered to you at a very affordable rate, then the Affordable Moving Company would be your best bet.
The company is a family owned business, and one thing familiar with family businesses is continuity, they make sure they do everything in their power to make sure you have no reason to complain before, during, and after a job is done for you.
They offer quite a handful of services with regards to moving and delivering, services such as packing/boxing and unboxing/unpacking, relocation, disassembling items, residential moves, business moves, and other things.
They have over ten years of experience which means they know just how to handle your items, no matter how bulky they are.
Cost of Living in Fort Lauderdale
Visualizing Miami Beach, you might imagine South Florida as a luxurious and expensive place to live. However, Fort Lauderdale is a cheaper place than its southern neighbor. Though still costly than the rest of the country (with a living index of 100), the cost of living index in Fort Lauderdale is a total of 129.6 compared to 137.1 in Miami.
Housing, groceries, and transportation are all costly in Fort Lauderdale than anywhere in the country, but you can save money in categories like utilities and healthcare.
To live in Fort Lauderdale comfortably, a family of four (2 adults and 2 children) will need to earn about $87,000 as income to provide basic living expenses. A family of this size as suggested by the EPI budget planner will need to budget about $1,400 for housing, $1,200 for Childcare, $1,000 for healthcare, $1,000 for transportation, $800 for food, and $1,600 to cover taxes as well as other essentials.
Fort Lauderdale Neighborhoods and Suburbs
There are two different personalities in Fort Lauderdale: casual beach town as well as a neighborhood for the wealthy. That implies that you may have to get adapt to seeing a shirtless man walking past a line parked of luxurious vehicles, and it also implies that there are different kinds of neighborhoods and suburbs where you can call home.
Below is a look at a few:
Victoria Park: This neighborhood is situated right in the heart of downtown and it has managed to keep a bit of old Florida charm and still be recognized as a developing location. There are certain beautiful homes here, but prices are increasing.
Las Olas Isles: Often called the Beverly Hills of Florida, this is home to many mega-mansions, almost all with their private yachts docked nearby. You will need several millions of dollars to make Las Olas your new location.
Harbor Beach: This highly closed community is popular among retirees, but there are still young professionals and families there. Harbor Beach is located on Lake Sylvia and the beach is just around the corner.
Downtown Fort Lauderdale: A hip and cosmopolitan neighborhood with galleries, restaurants, and cultural venues for the enjoyment of residents and visitors.
Coral Springs: 20-miles away from Fort Lauderdale, this neighborhood ranked third in Florida on Best Places to Live by Money Magazine. Thoroughly enforced codes for landscaping and construction have limited the development of tall buildings.
Wilton Manors: This is a walkable town with much diversity, with its population mostly gay. It has nature trails preserve as well as parts of the Middle River winding through it.
Bal Habor: different from the one in Miami, this neighborhood is a trendy address. Home values are expensive here, all due to the waterfront location, great restaurants, and shopping, as well as closeness to downtown and the beach.
Getting Around the City Fort Lauderdale
Some can live in Fort Lauderdale without owning a car, but most people cannot beat their chest on this. Now you have the advice, if you move here without a car, your best options are:
Broward County Transit (BCT): With an overall operating fleet of 300 buses providing services to 1,600 stops, Broward County Transit covers over 400 square miles of the city.
Brightline: This is a privately owned, operated, and managed passenger rail system that renders swift services to Miami, Fort Lauderdale, West Palm Beach, and Orlando.
B-Cycle/AvMed Rides: This is a bike-sharing program that was created to mitigate congestion and it has 16 stations across the city.
Sun trolley: This offers 6 separate routes in the city and operates on the wave-and-ride system which means if you want to ride a Sun Trolley at sight, just wave it down and you will be picked along the route.
Tri-Rail: This is a commuter rail line that connects Miami, Fort Lauderdale, and West Palm Beach and is a 71-mile-long system with 19 stations towards the coast of Southeast Florida and links to Amtrak directly at various stations. The service of a second Tri-Rail Line on the East Coast Railway corridor of Florida is extended north to Jupiter as well as south across Downtown Fort Lauderdale.
Pros and Cons Living in Fort Lauderdale
Similar to any city, living in Fort Lauderdale has its benefits and limitations. We've talked mostly about the benefits of moving to Fort Lauderdale, and that is reasonable because we have them in multitude. But also like any city, living in Fort Lauderdale has its share of limitations as well.
We've contacted locals to talk about a few of those limitations, together with top advantages, to help you make the best decision about a move to Fort Lauderdale.
Pros
Most parts of Fort Lauderdale offer staggering low costs of living: Considering all the sunshine and beachside events, you might think south Florida would be super-expensive. However, the city is surprisingly affordable with its low tax rates as well as reasonable costs of housing.
There are many competitive schools: Fort Lauderdale is home to many top-rated elementary, middle, and high schools. Some of these facilities are dedicated to assisting students to develop ambition and self-esteem sense.
You can access top-quality healthcare: The facilities are of top-quality, so if you or a senior in your family requires regular medical help, you will be well-served in the Fort Lauderdale area.
You will always have much to do: There are restaurants, nightclubs, theaters, bars, and unlimited outdoor activities. Thanks to the unmatched sunshine year-round, you will have a great time just by walking outside.
Everyone loves the beachside lifestyle: If you are always happy around beaches, Fort Lauderdale is your dream location. You can go surfing, boating, and play or watch sand volleyball courts, or take a nap in the sun anytime the mood strikes.
Cons
Warm weather doesn't mean perfect weather: This city is as good as it gets in numerous ways, but don't be surprised by the stormy summers. The rain, lighting, and thunder can be tough, even causing many to pull over on the highway in some cases. Also, the humidity level might feel too much at first, and you will need to adjust.
You will have to be careful of wildlife: If you are living in Fort Lauderdale, chances are high that you will see gators. Many suburban areas have beautiful artificial lakes that you will love to see and probably do fishing but don't forget yourself on the shore. Also, anticipate the sight of lizards inside your home and colorful birds playing in your yard.
Your bug spray might be necessary: If you are allergic to mosquito bites or just don't like it, you may want to think twice about moving to a humid location like South Florida. Mosquitos and Insects in Fort Lauderdale are a big deal, so make sure you are prepared for pest control and come along with your bug spray.
Come ready for hurricane season: It is important to be well-prepared for hurricane season with hurricane shutters, a generator, and food storage. Conduct your research and map out an evacuation route in case a hurricane ever heads in your direction.
Your daily transport could be prolonged: Traffic is not too bad in Fort Lauderdale, but it can get a bit complicated around the airport and downtown area. Based on the location you are coming from, the time you spend in traffic could be high.
Thing You Need To Know When You Looking For Movers in Fort Lauderdale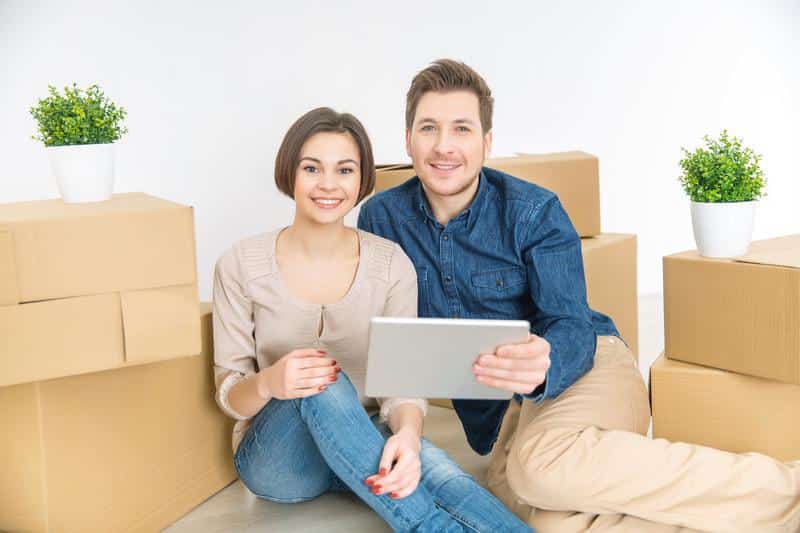 Fort Lauderdale is a beautiful place, just like any other place and offers you a lot of greatness but the issue is that with the way things are structured, you will need to have a full understanding of how to go about the process.
If you are still in doubt of whether or not it's time for you to move because it seems like a very daunting process, you will need to take a big bold step and act sensibly in making sure you don't work stupid.
We have heard many regretful stories from people who made the wrong choices in picking random movers, a few guys with their truck and all. We have gathered some useful information you might want to use when looking for Fort Lauderdale movers.
1. Experience
Experience is another primary yardstick for some. They like to peer into your experience level to know whether or not they should work with you. As much as it is not wrong to look for a company with a handful of experience, it is also not entirely a useful yardstick to be used in trying to determine whether to use the services of a company.
There are credible staffs at even newer companies that have better methods at trying to reach customer satisfaction. However, if you need a basis of assessment for a company, you can still check out their experience level to make sure they know what they are doing.
2. Quotes
For moving companies particularly in Fort Lauderdale, FL, you should be able to be given a free quote once you make a phone call with them.
You need to understand that once you can be given a quote on the moment you explain your situation, it shows a level of transparency in the company, they also make sure they have no extra hidden charges in those quotes they give.
3. Feedback from Previous Customers
This usually works for a lot of people; you need to gather a lot of background knowledge about the company you intend to use. Moving is a serious business; you also need to attach the same level of seriousness in choosing the right company.
There are hundreds of moving companies on the internet, and you have to be careful in making the right choice as to who is your best fit.
You can surf the web for reviews on the company you want to select and feed your anxiety with enough courage to go ahead and hire them if the results turn positive.
4. Licensed Movers
There are random, regular companies that don't have a clue to what professional moving is all about, the authorized companies, however, have a better understanding of what it means to be a moving company.
You might want to add a license as part of your search criteria when next you seek a moving company. You should also know that permits can be withdrawn if the standards are not met, so look out for licensed movers to have a bit of assurance that you are choosing the right company.
Frequently Asked Questions About Fort Lauderdale Movers
Is living in Fort Lauderdale Florida costly?
Housing costs in Fort Lauderdale are 52% above the national average and the prices of utility are 1% below the national average. Transportation costs, such as gas prices and bus fares are 8% more than the national average.
Is Fort Lauderdale good as a place to live?
One of the things loved by most people about living in Fort Lauderdale is the employment opportunities. While the city's cost of living can be a bit expensive; the unemployment rate is just 3.5%, which implies the place is bustling with employment opportunities.
Which is safer between Fort Lauderdale and Miami?
Many professionals agree that Fort Lauderdale is not as safe as Miami (based on the data comparisons of each city limits). That means the two cities have their unique problems, and, understand that neither rank as the most dangerous place in South Florida.
What month is the coldest in Fort Lauderdale?
August 8 is the hottest day of the year, with a median high of 89 degrees and a low of 79 degrees. Expect the cool season to last for 3.0 months starting from the 7th of December to the 5th of March, with a median day-to-day temperature of under 78 degrees. January 18th is the coldest day of the year, with a median low of 61 degrees and a high of 75 degrees.
What time is the best to move to Fort Lauderdale?
The best time to go to Fort Lauderdale is from December to April. Anytime in between that period. The warm climate (between the high 500s and mid-800s) makes it a perfect escape for anyone looking to beat harsh winter temperatures.
As you start seeking out Fort Lauderdale movers, you want to be certain that you get the right people for the job. If you're ready to do some of the legwork, you're going to be in a better position and you can find an affordable moving company that will do everything possible to help you with the process of relocation.