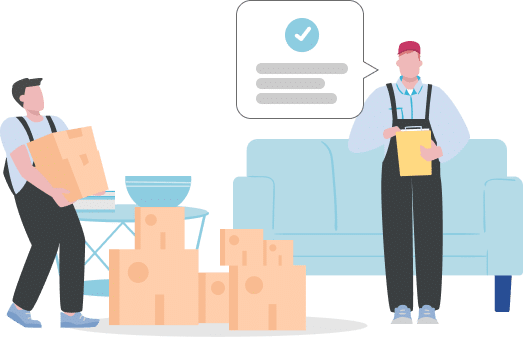 Commercial Moving Made Easy
Moving a new business is a huge transition for employees, and peace of mind means the world to a busy business owner relocating their workspace and staff. A simple, safe, and easy move into a new business environment empower employees to be productive and thrive, and nerves become excitement and good vibes to jumpstart a great new beginning. 
We're making commercial moving great again for any space with our range of services and options:
Strategic & personalized moving plans & quotes

Expert packing and accessorial services

Unpacking, debris disposal and cleaning services

Innovative administrative and back-end solutions for simplified relocation and tracking of shipments

A super simple, positive and hassle-free commercial move, whatever your business or needs
Your New Home Sweet Home: Residential Moving Services
Residential moving can be a positive experience to remember positively with our advanced and innovative admin and planning solutions. For starters:
We're fully regulated, compliant, and licensed with federal motor carrier laws and certification requirements.

We've got a well-maintained fleet and a great team of sharp movers. 

Our technology's got that helplful and easy to use x-factor that'll make moving a whiz.
We're confident you'll remember your residential move like a stroll in the park with a back pack full of whipped cream and cherries to finish the process like a piece of cake.
Some of our residential moving services include but are not limited to:
Short and sweet price quotes

– precise and personalized to your exact moving needs.

Pack it up and pack it in,

with partial or full-service packing services and strategic approach and method to getting your move started and done.

Storage services and solutions

for everything from fragile and valuable items, to basic household appliances, clothes and more, whatever the reason, storage options are available short or long term for your convenience.

Shipping everything

from complex and cumbersome pieces and furniture, plus vehicles..

Turning trash into treasure and cleanliness

is easy with our debris disposal and cleaning services.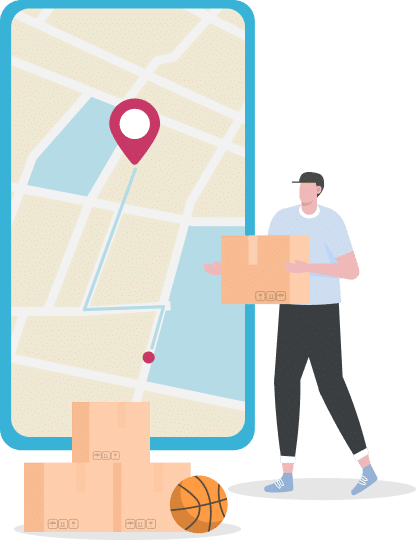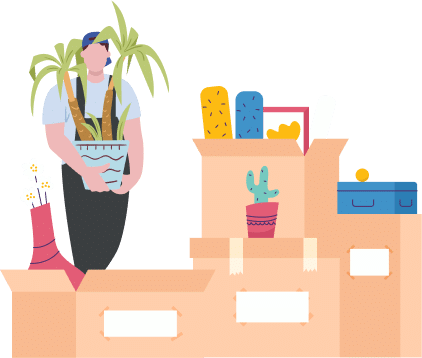 Getting Started is the Hardest Part: Packing Services
Getting that head start with any move is the most annoying part of the process: packing. Ugh. We all dread that moment of starting the tedious process of planning and packing a home or business. Frankly, it kind of sucks. Measuring all those nooks and crannies of your new place, being fully aware and strategic about moving every piece is a headache. So let us deal with the hassle. 
For safe and sound transport of every load to your new abode, a solid plan, professional hands and minds, Pricing Van Lines's crew has got your back. Moving is now piece of cake – simple and sweet, just as much as seeing your new home or business unpacked. Yes, that's right, we've got the full kit and kaboodle covered, from planning, packing and unpacking, to getting you the packing supplies like bubble wrap, boxes and tape plus a personalized plan put in the hands of professionals for your peace of mind.
Look Into the Horizon: Your Long Distance Move is Looking Good
See that light at the end of the tunnel? Your long-distance movers will definitely see a few headlights over the span of your cross country or state-to-state relocation haul. The logistics and tenacity required for a successful long-distance move is not fiction. Driving long hours, staying focused, attentive, and adhering to state and federal moving laws is paramount to ensure your long-distance move goes over well.
Long distance moves involve meticulous attention to logistics, state and border crossing expertise, fully licensed and skilled hands of strong and experienced movers. Some of the services we offer include:
Personalized planning from packing and accessorial services, to storage, shipping and containers

Seamless transition into your new space with carefully regulated and licensed drivers abiding by federal and local laws and requirements.

A fleet that truly can't be beat with unmatched attention to detail, from pricing and online communication across channels, to moving that precious, priceless possession or you mama's grand piano.

Vehicle transport relocation, complex as it may be we make it truly effortless with a range of insurance packages.

Helping you ease your way into your new home or biz with elegance and grace, despite the rugged strength of our movers. Every step of your move is carefully calculated to ensure your long distance move is a pleasure.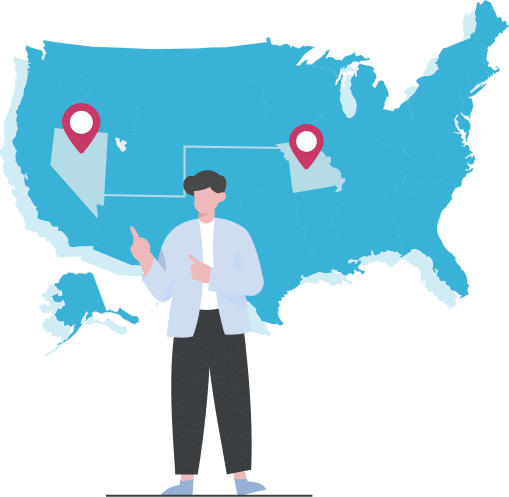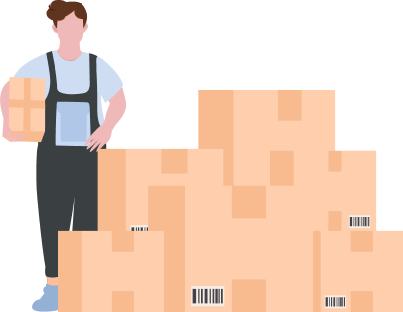 Keeping Every Piece in Pristine Condition – Stored and Protected by Pros
Storing your home or commercial space goods short or long term is no less important than having them transported professionally. Keeping every piece protected to maintain pristine condition is absolutely paramount, particularly when it comes to preserving expensive valuables like furniture, antiques, machinery, technology and vehicles. 
We know storage and offer a range of options that'll keep every item you need polished and free of damage, with a range of insurance packages to match.
Be Ready and Know Your Price Tag: Instant Online Moving Quotes
We believe that half the battle in getting a move done peacefully is knowing what to expect, particularly when it comes to cost and the breakdown of your final moving price. 
Stay on top of your game and get moving with our online quote calculator that'll give you the ground you need to know just how to manage your move within budget. 
Understand the breakdown of every aspect your move involves and enjoy being aware of what your moving costs will be in advance. You can then plan your move with intelligence, strategy and be in the know of every price each process and service incurs, before finding yourself paying painlessly unexpected costs.