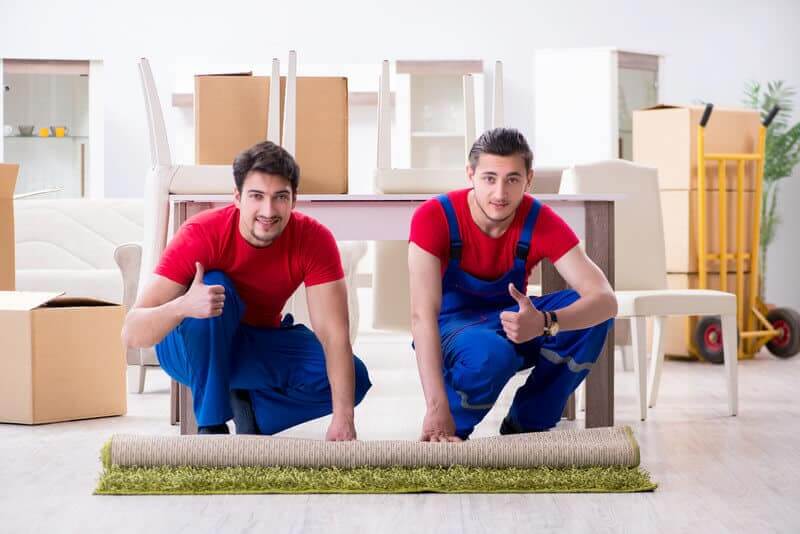 If you didn't know how costly moving can be, you are not alone. When you research some long-distance moving companies, you will be shocked to discover the expensive price estimate offered by most movers.
If you happen to be one of the over 35.1 million Americans relocating this year, you might wonder how you will move your entire home from one point to another without breaking the bank.
Unless you have your truck that can contain everything you own, you will have to spend some money for a moving truck, moving container, trailer, or hire professional affordable movers.
If you are searching of affordable movers to help you with your moving, consider this list of moving companies researched to be the cheapest in the country. The list is as a result of our experts' reviews and screening.
Top 3 Affordable Movers Recommended By Pricing Van Lines
You don't have to spend all your life savings all because you want to fund your next move. We've checked many different moving companies and selected some of the best that offers great prices for your services, whether you want your whole house packed by someone or you only need to rent a moving truck.
Our team provides recommendations after rigorously researching services of the mover for your household moving needs.
Compare Top 5 Affordable Movers and Get Online Quote
We believe the best moving companies should have great customer reviews, dependable services, and reasonable prices. To screen it down from the companies mentioned in this guide, we initially crossed out movers with a satisfaction rating that is not up to 4 stars and continued with only the top-rated with excellent service delivery.
Below are our top picks for affordable movers: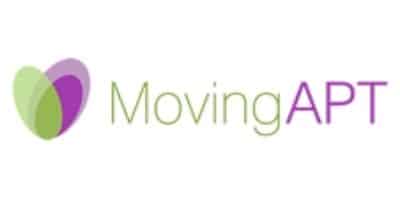 This company is a specialist in performing state-to-state and long-distance moving for individual and corporate customers. Auto-shipping and furniture moving services are alsobeing offered. You can make a comparison of multiple moving quotes from various companies on its website.
The service cost from $1,650 to $3,150 for a small 3-bedroom home move from NY to FL. The website of Moving APT is user-friendly. You can compare several free moving quotes for moving and storage services at a go.
Moving APT has 4.5 stars of 5. As regards the few complaints about the company, most seem to focus on scheduling problems and hold times when on call.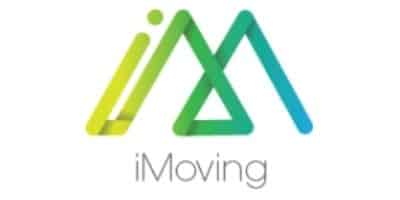 This company has helped a lot of clients with leading cross-country moving companies in the country. Nationwide and other long-distance relocations remain as one of the toughest moves in the world. With iMoving, you can control your move without stress and with confidence.
The platform boasts of having trusted affordable moving companies that have a reputation for delivering quality services. You can make comparisons and land great deals on iMoving that satisfy your moving needs.
If you plan to move long distance soon, iMoving is a perfect and balanced platform to hire a professional moving company that will complete the job at the most reasonably affordable price.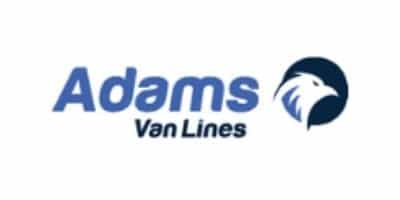 The company started in 2002. It revealed on its website that it has transported 1.2 million people in the past 10 years alone. Similar to other founded interstate moving companies in the moving industry, it is licensed, bonded, and insured. Some sources mentioned that Adams Van Lines provides binding moving estimates, but customers have.
The company uses a customizable and personal approach to move. To achieve this, it considers people's preferences, budgets, and needs. Adams Van Lines has reaped its commitment to customer satisfaction over the years. The company is rated 4.26 stars out of 5 stars on the BBB, which is very rare.
You would find it hard to see any bad reviews of this company. Those that you will find are from sub-contracted interstate moving companies that charge a different price than what has been quoted by the company. In general, this is a great company to choose for affordable move.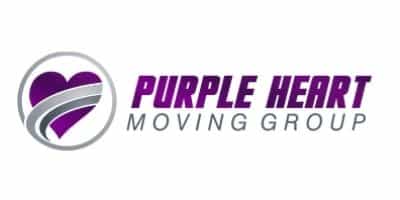 4. Purple Heart Moving Group
This company might not be the most attractive moving company in town, but you sometimes want an affordable bill than you want frills. Purple Heart tends to be cheaper than other full-service moving companies, and if you are a veteran, then you can surely receive great discounts (hence the name Purple Heart).
Purple Heart doesn't offer frills moves at a little discount from what is available elsewhere.
Similar to other full-service moving companies, Purple Heart provides you with many options for how much of the relocation you do yourself. If you decide to maintain a cheap moving, then we recommend you combine the entire extra services like packing and furniture disassembly, and just allow the company to load and drive the moving truck.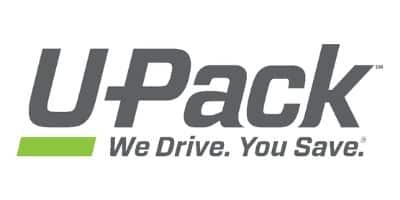 This company makes it so much easier than any other movers we've researched to obtain a price quote and arrange your move. It also reduces some unimportant additional services that other moving container companies like to tack on, so you pay just for what you use. U-Pack has just one moving container known as ReloCube. If you need a bigger or larger one, U-Pack will send you a large trailer that can hold at least 4 rooms, but you will only pay for the trailer space you make use of.
That policy that enables you to pay for only what you use is also applicable to ReloCubes. If you order five ReloCubes, but you use just three, then you can only pay for the three you used.
Moving containers are the intermediary between full-service moving companies and renting a moving truck yourself. U-Pack will haul and drop off your ReloCube or trailer, but loading your belongings is your responsibility before U-Pack picks them up and deliver them to your new address.
The Following Table Displays Top 5 Affordable Moving Companies of 2022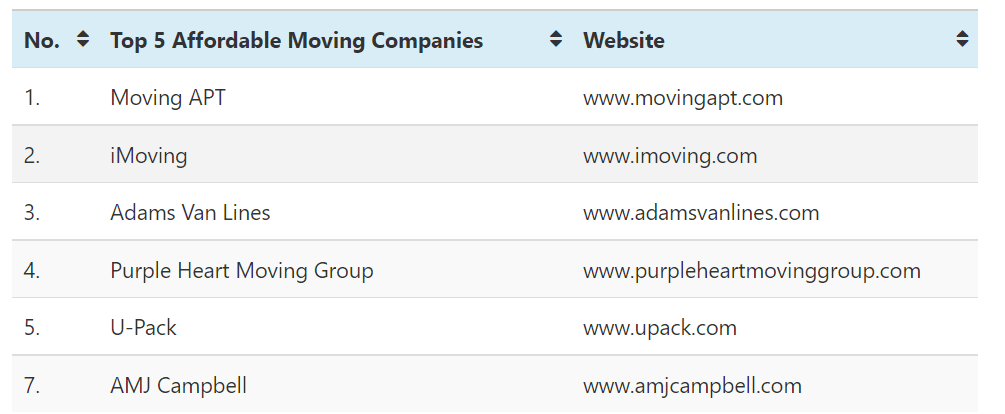 | No. | Top 5 Affordable Moving Companies | Website |
| --- | --- | --- |
| 1. | Moving APT | www.movingapt.com |
| 2. | iMoving | www.imoving.com |
| 3. | Adams Van Lines | www.adamsvanlines.com |
| 4. | Purple Heart Moving Group | www.purpleheartmovinggroup.com |
| 5. | U-Pack | www.upack.com |
| 7. | AMJ Campbell​ | www.amjcampbell.com |
How Much Does It Cost To Move?
To know if you are getting a good deal, learn how much mover charge for a move. Professional moving companies charge on many factors.
The average cost of a long-distance move is between $2,000 and $5,000. You can get ready to pay between $80 and $100 per hour for moving labor.
International moving costs can set you back anywhere from $1,000 to $10,000 or more. Together with the distance of your move, price estimates rely on many factors such as:
The weight of your items
The size of your home or apartment
The amount of tip you give your movers
The amount you pay your moving company is not the only cost you will need to add. Full-service moving companies provide moving boxes and other packing supplies, but labor-only movers don't. Remember to add those costs if you plan to handle your packing.
These moving supplies can increase, so we recommend that you plan a moving budget and seeing the supplies you can gather from your friends, family, or businesses that may be willing to give away their recycled boxes. We also suggest you obtain a few moving quotes from different companies to ensure you know you are getting a reasonable rate.
How to Locate Affordable Moving Companies
As you research affordable moving companies, don't forget to equate an affordable moving price with quality relocation services from experienced moving companies with the best reviews. To find cheap moving companies that you can rely on to haul your items, follow the tips below:
1. Take time to make a comparison:
Similar to buying any other household service, it is important to make obtain moving quotes from several affordable moving services and if moving long-distance, get extra in-home estimates from four movers at least. Compare the relocation rates & pricing for extra services. Ensure you record the specifics of the quote.
Does one moving company offer good travel time, while another company offers free moving boxes? Make sure you make a direct comparison with the moving quotes in your possession.
2. Be careful of inexpensive moving companies that give low-ball moving estimates:
Even though some inexpensive moving companies run limited discounts or promotions, any reputable movers possibly charge rates on the same level as their competitors, since they usually have the same moving labor and total costs. If you discover a cheap moving company that charges too low prices, be careful.
This 'affordable moving company' may be luring you into an agreement, only to add extra moving expenses later, or they may be operating a dishonest and possibly unlicensed company.
3. Check to license:
Not forgetting the above, perform quick background research of all the affordable moving companies you contacted to make sure they have the right moving credentials. If you are relocating a short distance, your state department of transportation, or a related department, possibly monitors moving companies.
Interstate or out-of-state moving companies must register with the USDOT. You should not rely on an affordable moving company that doesn't operate a legit operation; after all, they don't have anything to lose. A fast check in the database of your state's regulatory body or the USDOT database will show the current standing of a moving company with the regulatory body.
4. Proof of insurance:
Your moving company should possess a few important insurance policies to protect your household goods while they are in their possession. According to the FMCSA, a division of the United States Department of Transportation and out-of-state moving company must possess an active BIPD liability and cargo insurance as they prove that the company is insured.
Also, interstate moving companies must offer full insurance protection to customers. This mandate implies that if the affordable moving company damage or ruin your household goods, they will pay for their replacement cost. Or, you may choose released value protection, which provides $0.60 per pound coverage on your items.
Some movers offer extra coverage, but this can quickly increase the moving service cost. Know the options in your moving estimates and the type of insurance coverage committed to you in your moving contract.
5. Request a free on-site estimate:
If you are moving out of state, you can request a free on-site estimate if you reside within 50 miles of your movers. The Federal Moving Carrier Safety Administration recommends that you request this on-site moving estimate to obtain the most precise and accurate moving quote possible.
The moving company will send an estimator to your location, who checks your home inventory and talks about the moving services you need. They approximate the weight of your cargo based on this visit and come up with an estimated total moving cost based on the normal rates indicated on their package sheet.
6. Find out about the form of payment:
Even the most affordable moving company will accept different forms of payment, including personal checks and credit cards if they are truly a reputable company. Be wary of moving companies that only accept cash or who request huge deposits in advance, a cash-only or huge deposit requirement might be a sign that the company is not reputable.
7. Get a written estimate:
Before you hire an affordable cheap moving company, ensure the moving estimate is provided to you in writing. This step brings enforceable contract. Immediately you receive the moving quote in writing, an interstate moving company cannot add more than 10% above the actual quoted cost. FMCSA implemented this law to save customers from getting scammed by affordable movers who wrongly price jobs, then send an overall bill that is way higher than the first moving quote.
8. Ensure all documents are complete:
The moving company you hire will give you a Bill of Lading that indicates the moving services you agreed to as well as the overall quote. Ensure this document is properly completed, with signatures from the movers' representative, before you add yours. Don't ever sign a blank or an incomplete document; the rogue moving company could go back and make an amendment to the contract, leaving you with no choice than to pay more than but agreed.
10. Disclose everything:
While moving companies cannot charge above 10% of the quoted amount in the written estimate, they can adjust the quote if the home inventory changes per item between the time of the in-home estimate and your moving day.
For instance, if you don't remember to tell them about your rear garage full of large and heavy moving boxes during the in-home walkthrough estimation, they could either refuse to execute your contract or adjust it to accommodate the weight of these extra boxes. So, to receive the most affordable total moving price, ensure you disclose the entire services you need and let them know your entire inventory to be moved in advance so you don't get surprised later.
Top 7 Affordable Ways to Move
Moving is a costly business, which might dictate why a lot of people are looking for ways to reduce the cost of moving by making use of affordable moving companies. Across the United States, people are learning affordable ways to move. Below are 7 tips for saving cost on your relocation costs to move affordably:
1. Gather free boxes before moving:
The website of U-Line indicates that moving boxes that have handles can cost about $3.15 per piece, even when bought in bundles. You can reduce your moving costs by gathering as many free moving boxes as possible in the days, weeks, or months before moving. If you are unable to gather them for free, make sure you buy them before the day of your move. Moving companies are famous to charge higher rates for these immediately they are on-site already.
Below are few methods to get free moving boxes:
Save up your moving boxes, like those you get from Amazon
Ask your neighbors to give you their unwanted moving boxes
Search Craigslist and Freecycle for moving boxes. Those who have relocated not quite long want to give away these space-consumers and will release them to you free of charge if you pick them up.
Check your local schools or grocery stores for supplies. They may have boxes they are ready to dispose of.
Read Top Places to Find Free Moving Boxes
2. Shop around:
Don't opt for the first moving company you contact. Instead, obtain quotes from 3-5 moving companies near you. If you are handling packing and moving your cargo but renting a moving vehicle, then make sure you compare rental prices too. You can start by getting price quotes online for the screening process, but you will need someone to perform an in-home moving estimate for accurate pricing. Make use of our quote form to save to find about 4 affordable movers near you.
3. Select your moving date with care:
If you plan to use a professional moving service, make sure you choose a cheaper moving date and time using the steps below:
Relocate in September through April. June through August are the peak months for moving and moving companies will charge more in late spring and summer.
Target a mid-week move. Weekends are always costly days to hire moving companies since people usually like not to miss any work during their move. However, if you can take a leave during the mid-week, or between jobs, you can save a lot of money by not moving on Friday through Monday.
Arrange your movers to arrive in the middle of the month when demand for professional moving companies is lower. Moving in the first and last weeks of a month is costly due to increased moving activities.
4. Reduce your load:
For long-distance and interstate moves, movers charge based on the weight of the items you are shipping. If you cut back the number of heavy belongings to move, you can save more money. Moving is a perfect time to go through your library and choose the number of books you want to keep, especially hardcovers, can increase the weight.
If you can let go of them, some of your books could be given out to your local library or other charity or you can sell to used bookstores for cash. In addition, take this chance to dispose of old or worn furniture you are possibly going to replace before the next year ends anyway.
Try saving on the cost of your move by just purchasing your new furniture immediately after your move. To dispose of unwanted furniture before moving, list it on Freecycle or Craigslist. You may also get small additional cash this way. If you need to dispose of the furniture rather fast, however, you may offer it for free.
5. Perform your packing and loading:
The AMSA stated that just about 22% of people hire professional moving companies when they change homes. Some 45% choose truck rentals like U-Haul, and pack and load their belongings. You can block out the middleman as well as save on the huge labor costs linked with packing and loading.
When you do this, yourself, you are investing your time; however, look into the average cost of movers that is $25 per hour per mover. You can reduce your packing and loading time by hiring some family or friends to assist and offer them pizza and drinks in exchange for the work they do for you.
6. Borrow a truck:
Only 33% of people who move don't either hire a professional moving company or rent a moving truck, the rest 67% do. Instead, they relocate their shipment in their vehicles or borrow vehicles from their family members or friends. You might be able to ask a friend or family member that owns a nice truck to transport some of your items while you pay for the gas and meal.
This DIY option is perfect for short moves for known reasons. With a local move, you can even make several trips in your vehicle to transport your belongings. It will possibly take 4 times more than the professionals could have completed it, but if you have the time and want to save money, this is a brilliant option for an affordable move.
7. Cut your moving expenses from your taxes:
You may be able to get a huge part of your moving expenses via a future tax deduction. The Internal Revenue Service (IRS) mentioned that you might be able to cut substantial moving expenses if you meet the criteria below:
Your move is related to the start of a job. This implies that the move should be completed within 12 months of your work start date.
Your relocation passes the time test. To cut moving expenses, you will have to put in full-time work for a minimum of 39 weeks in the first year after the move. If you are self-employed, you need to work full time for 78 weeks during the first 24 months (2 years) following your move.
Your relocation scale through the distance test. Generally, this implies that your new job location should be at least 50 miles far from your old home or apartment than your old lace of work was from your old home. If you are relocating purposely for a new job, that job must not be more than 50 miles from your former home. Based on your marginal tax rate, you could save around 37% of your moving cost by making use of this tax deduction.
Now, you can see that finding a trusted and affordable moving company needs some effort on your part, but the outcome will be surely worth your effort. For further information, reach out to Pricing Van Lines via 800-814-4884.
FAQ About Affordable Movers
What is the typical cost to hire moving companies?
If hiring a professional moving company for a move, you can prepare to pay a minimum of $1,000. As discussed above, the median cost to move home locally is $1,250, and moving long-distance will cost an average of $4,890.
What types of affordable moving services are often included in moving quotes?
Keeping extra fees to the lowest is important to a cheaper move. While some companies can add these services at no extra charge, other companies charge by the distance, hour, time, or another creative hidden fee. Make sure you ask the movers you get the quotes from about these fees. Their level of transparency with how they disclose the fee will reveal how their customer service is.
The services include:
Packing and unpacking
Packing/wrapping of delicate items
Short-term storage options
Moving supplies: plastic wrap, boxes, blankets, tape, mattress protectors, and so on. Make sure you ask about important specialty boxes for items like TVs.
Disassemble and reassembly of furniture items at the destination
Will I be allowed to negotiate the cost of my moving quote?
A lot of moving companies let you negotiate when getting your moving quote. You may have the opportunity to negotiate discounts and special deals depending on your job and your current military status. You may even want to talk about the possibilities of getting different costs based on the day of the week or month you choose to move. Upfront negotiation of the relocation details can save you a lot of money as you continue.
Is it compulsory that a mover enter my home?
A mover will possibly need to enter your home unless you have all your belongings placed outside before they arrive. To remain safe during the COVID-19 pandemic, you might try to keep all (or most) of the work outdoor and/or having susceptible individuals vacate the house as the movers work. You can reduce exposure by having a video walkthrough instead of in person. Talk about your options with the top movers in your location before you hire one.
When do you pay movers: before or after?
Reputable moving companies will not request cash or any huge deposit before they move you. You will generally be asked to pay on delivery. If you pay in advance, you have no control over when you will see your shipment again. When you make a payment, use a credit card to be able to tackle any fraudulent activity.
Is renting a U-Haul cheaper or hiring movers?
Renting a moving truck is more affordable than hiring a moving company. Make sure that you factor everything into the overall moving cost. In some cases, people don't remember to add toll costs, packing materials, their time, and almost often the cost of fuel into the total for moving truck rental.
What is the least expensive day to move?
The brief answer to this question is that moving on weekdays (Monday Through Thursday) is more affordable. That is because most moving companies offer better moving rates during the week since they are not as occupied with work then.
Do moving companies arrive with their moving truck?
After you pack up your home, full-service moving companies will load all your items onto the moving truck safely, including your appliances that are moving with you. When you get to your new home, they will also unload the moving truck.
Finding affordable movers that will be able to handle your move is important if you want to keep your moving cost lower. As you search for affordable moving companies, ensure that you find trustworthy ones and that comes with good recommendations. That will make you save some money, and you will know that the job will be perfectly done and that everything will be moved with just a few challenges.