3 Important Things to do Before You Move to Your New Address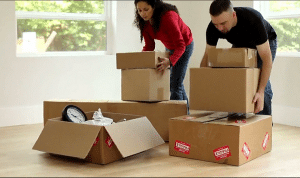 Okay, there is a lot to do when you are shifting to a new address and we have addressed this issue a number of times in our previous blogs. The important things that you need to do before you pack your bags and leave for your new abode across the nation can be hundreds in number. However, not all of them are of critical nature. But again, there are a few that must be addressed at the right time, which means before the move, to ensure a smooth transition. So, without much ado, let us talk about the top 3 important things that must be done before you move to a new place.
Hiring the best Nationwide moving company:
The first thing you should do is hire one of the best nationwide moving companies and ensure a smooth move. While you can always prefer moving on your own, it will be a lot of tiring and effort giving task that you may end up ruining everything. A professional packers and movers company can help you make the right plan, execute it with efficiency and adjust in your new home with all your stuff, safe & sound.
Here, the biggest problem you might face is finding the most credible moving business in Miami Beach. The market has a lot of options and some of them are really worth hiring. So, start searching as soon as you get to know about the move. Starting early will give you some time for the prep.
Clean your house- one room at a time:
There is no use of taking all the stuff that you have in your existing home to the new one. This will only increase the clutter and make your new home same kind of messy and unorganized. To avoid vandalizing the aura of your new home, take along a limited amount of stuff, only as much as you will need in your new home.
An easy way to do this is cleaning your home – one room at a time. Take out all the extra stuff and either donate it or sell it or simply throw it away. This will also help you analyze the container size of your move and in case you downsize it, you must talk to the packers and movers company helping you with the move. A great way to save some money, isn't it?
Put up a garage sale:
While the priority should be working according to the movers and packers guidelines, a garage sale is something that helps you lower down your container size. No matter you are moving or not, a garage sale is one incredible way to clear the clutter. You can put every item on sale, which you do not want to carry along to your new address. This will also help you raise some money which you can utilize in paying the nationwide moving company for their services.
These are three important things to consider before you move to your new house. Doing all these things will make your move easy, affordable and swift. While best nationwide moving companies will guide you about the modus operandi, this is how you can plan ahead for the move.