Should you purchase moving insurance? Yes. In fact, it is worth more than a million when moving.
If you are getting ready to relocate, you are likely to have thought of this question, and for good reason. Each year, there are lots of bad reviews written and complaints filed against movers as regards damage done to shipments during a move. Having this in mind, it is a normal thing to feel a bit nervous about leaving all that you own in the care of strangers. After all, what if your movers damage, lose, or destroy your belongings?
Luckily for you, there are many ways to protect your relocation and better ready for this type of scenario.
One better way is to equip yourself with knowledge of the different valuation coverage and moving insurance options you can access.
Here, we've added basic details of valuation and moving insurance. To find out the essential differences between these two choices, continue reading.
What is Moving Insurance or Valuation?
Moving insurance protects all your goods from being stolen or damaged while they are on the way to your new address. For DIY movers, purchasing moving insurance is the responsibility of an individual. When you go for the services of a long distance moving company, the moving insurance alternatives become more relevant. This is because your belongings become the responsibility and liability of a lot of people.
How does Moving insurance Work?
Moving insurance is different from traditional insurance. Rather, it is technically valuation. It determines how your belongings will be valued if they get lost, damaged, or stolen and who will be held responsible for the cost. Based on the duration of your move, you will need to check the insurance plans of different movers.
For people that are planning a state-to-state move, federal laws are there to give protection for their belongings. The USDOT, Federal Motor Carrier Safety Administration determines these laws. They hold movers liable for damage happening to belongings they are transporting across state borders.
But how much liability will they carry? And what if you plan a local move within the state?
What is covered by Moving Insurance?
What is covered by your moving insurance will be based on the actual features of your policy. Generally, though, moving insurance covers all the damage done to belongings while on the move (and likely, in storage). That implies that accidental breakage, earthquake, and anything in between is all covered.
According to experts, most moving insurance plans offer coverage for the exact depreciated value of the shipments while others allow the clients to pay more for coverage for replacement costs.
Concerned about your electronics and computers? MovingInsurance.com mentioned that they also offer an add-on policy on Electrical and Mechanical Derangement. The extra option protects against any internal damage to your mechanical and/or electrical belongings being moved where there is no obvious physical damage.
What does Valuation Coverage not cover?
Not all items behind the moving truck with valuation coverage. For example, if anything happens to your shipment outside the control of your moving company, there is little chance you will be compensated properly.
Several other examples of what can reduce a moving company's liability include:
Packing your moving boxes, rather than paying your moving company to get it done. The Federal Motor Carrier Safety Administration (FMCSA) stated that if items you pack are damaged; it may be hard to file your claim against the moving company for the moving boxes you pack.
Damaged to shipments caused by an 'Act of God' like hurricane, tornado, fire, or earthquake
Not allowing your moving company to know (in writing) about any belongings of significant value before the move
Not reporting loss or damage to belongings immediately after the move. Customers often have 9 months to file a written claim but first, check for details with your moving company
Packing dangerous, perishable, or hazardous items in your household shipments without the consent of your moving company, as mentioned by the FMCSA
What are the Various Valuation Options that Movers Offer?
Federal law requires all state-to-state moving companies to offer two liability choices to customers: Released Value Protection and Full Value Protection.
Below is a quick overview:
Released Value Protection: This is automatically added to the cost of your long-distance move. The mandate of the federal law for Released Value Protection in long-distance moves is $0.60 per pound for each item. This means, if you have valuable that weigh 10 get damaged when moving, the belongings will be weighed and the result multiplied by .60 cents (.60 x 10). This result ($6) would be the actual amount that the mover is liable for, no matter the actual cost of the item.
While you won't spend any added money on this kind of basic coverage, it is only seen as a minimum. For example, if the movers break your 400-pound freezer that costs $1,400 to purchase, the liability of your moving company will only be $240 for this basic insurance coverage. For short-distance moves, this kind of basic coverage is added in the hourly rate or flat rate too. However, the lowest amount differs from one state to another, so make sure you check with the movers to ask about the exact minimum coverage amount of your state for local moves.
Consider this example: the minimum coverage for $.60 per pound in New Jersey has just been increased to $1 per pound. While moving companies will be required by most states to offer $0.60 per pound, this New Jersey's increase in coverage could cause other states to also increase their lowest coverage requirement too.
Full Value Protection: This is the second valuation coverage type offered by the state to state movers. This liability coverage offers clients a lot of protection if their shipment gets lost or damaged by the movers. However, its coverage is not as extensive as having insurance. Full Value Protection only implies that your moving company is liable for the current value of your stuff. This means you will be reimbursed by a moving company for the exact cash value of an item.
So, if you bought 10 years ago, but their market value right now (money) is less, the mover will only pay you for the current dollar value of the item. The FMCSA mentioned that a customer's item gets lost or damaged by a moving company while in transit; they can do any of these three things for you: 
Repair the item
Replace with a similar item
Provide cash settlement to cover the cost of the repair or the actual current market replacement value of the item. Another name for this level of liability is known as Actual Cash Value coverage.
This type means that moving companies are not liable for belongings that have an extraordinary value unless the customer informs the movers about the belongings explicitly in writing. The Federal Motor Carrier Safety Administration mentioned that belongings of extraordinary value include the ones that have a value of over $100 per pound. Consider antiques, china, jewelry, and collectibles in this category.
The cost of buying VFP varies from one moving company to another, so make sure you ask your moving company for specifics. When it is about local moving companies, coverage options differ by company. Many local moving companies also offer VFP options to their clients. Regardless, it is very essential to talk about your entire liability options with the movers before you sign anything.
Remember that both coverage options (RVP and VFP) are not controlled by state insurance laws. The FMCSA mentioned that they are Federal contractual package levels of liability provided under Released Rates Orders of the Surface Transportation Board of the USDOT.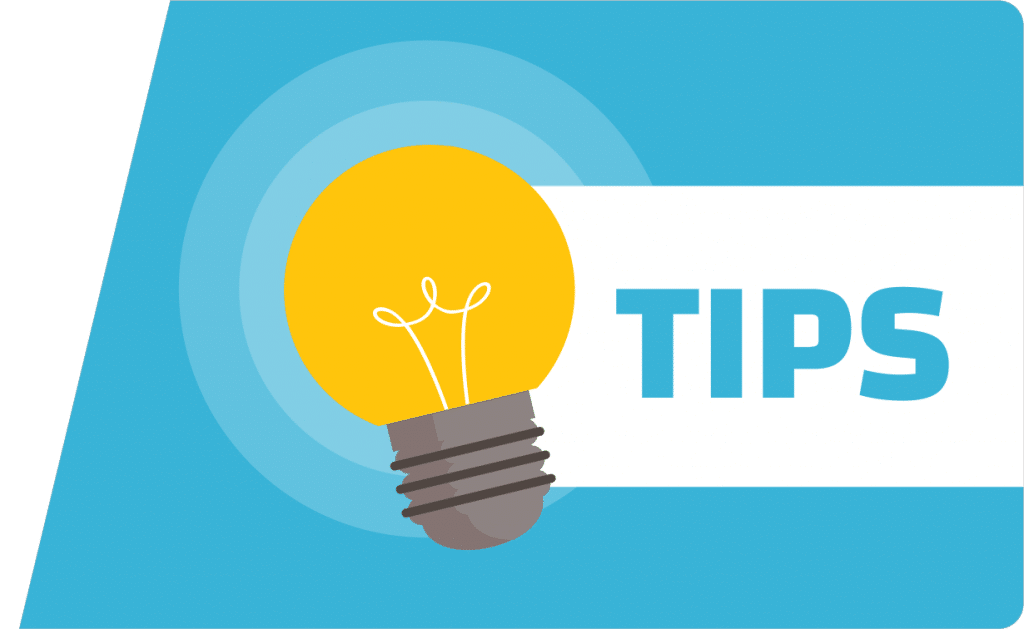 How do I know the Kind of Valuation that is perfect for me?
So, now that your options are clear, how do you decide? Follow these tips:
Find out the worth of your shipments: Make a full list of all your possessions (and try to video it with your phone), from clothes and shoes to pots and pans. Ensure you add vital details like pre-existing damage. This might be a pain, but taking inventory of your possessions before your move is capable of saving you so much stress and money in the long run. As you write out all your belongings, provide answers to some vital questions.
What is the latest market value of the chairs in your living room, your dining set, and your shoe collection? Do you have so many unique art or antiques, or is your couch the old one you used in college? Find out the actual cost of your belongings and then find out the weight of your shipments. Now, weigh Released Value protection against Full Value protection and determine the most reasonable.
Do a little calculation to find out if released value protection is enough: Assuming the total estimated weight of your household to be a total of 10,000 pounds. If you go for released valuation coverage, the liability of your moving company would be $6,000 of liability ($.60 x 10000 pounds). Typically, if the total worth of your belongings is $6,000 or less, it is financially sensible for you to go with the released valuation coverage.
Choose if the extra cost of Full Value Protection is worth it: Don't assume the value of your household belongings is at $8,000, and $6,000 worth of policy wouldn't even be enough to replace your antique piece of art. You may in this case want to buy Full Value protection. Even if you pay a premium of $500 and your deductible is $1,0000, the cost will be worthwhile if you own a $1,500 TV being moved. Just ensure you know of any additional costs included with getting protection for items that are worth over $100 per pound (belongings of extraordinary value).
There are some other variables to put into consideration when choosing the kind of coverage needed, like the distance you are moving as well as whether you are moving items of higher value such as designer shoes yourself.
Things you should remember when buying a Valuation
At the end of everything, how you decide to protect your shipments is your call. Below are a few important things to note as you take care of this process:
Moving insurance is not insurance, but it, however, acts the same way. They are known as valuation.
Released value protection comes free of charge, but it offers the smallest protection ($.60 per pound per article)
Full Valuation protection is an extensive policy but need requires an upfront premium from you (normally 1 percent of the overall value)
Full Value Protection doesn't cover belongings of extraordinary value automatically (items of $100+ per pound). You will be required to pay an extra amount to get coverage for these belongings.
Your chosen type of c0overae should be dependent on the worth of your household belongings – do you have several costly pieces of furniture or just some old ones from college you can let go of?
Moving is already stressful, and losing what you care about in the process can make it even worse. State to State moving companies is required to provide coverage for your shipments to some extent. If you'd like more coverage, you can always get that.
Don't forget, if your chosen moving company doesn't give you information on coverage requests for it – moving companies are required to give you a convenient-to-read summary.
Before buying insurance, check your homeowner's insurance plan to determine if you are covered already. Evaluate the coverage of your moving company and try stressing that if you have the budget. After all, it is so much cheaper than replacing all your items on your own.