Preparing Your Home For Professional Movers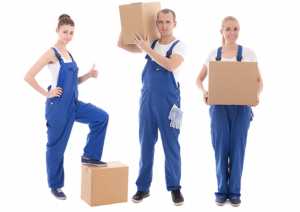 The best thing you can do to cut down the stress of moving is to hire professional movers. no matter you are moving interstate or switching to a better apartment in the same city, you have to do a lot of work to ensure you have a swift move. While hiring a professional moving company is a wise decision to level down the stress and work to do, you need to make some arrangements for the movers to perform to the best of their capabilities. This way you can cut down the time it takes to move your house and help the professionals to get along easily. So, without wasting any more time, let us jump to our list of considerations to prepare your home for the professional moving company:
Sort out your stuff:
The first thing to do in your preparation for a move is sorting out your stuff. There are huge piles of belongings in our home that we never used and do not expect to use in near future. Transporting these items to the new place won't only be expensive but it will also make your new home a complete mess. To make sure you carry only as much as you need, sort your items into categories – to keep, throw & donate/sell.
Prepare the appliances:
You don't want your fridge to germinate mildew or dryer to get mold during the transit, do you? If yes, you must prepare your appliances for the move by emptying them before the move and drying them up. Also, unplug the utility wires to ensure the appliances are completely ready for the move.
Take care of the pets and the kids:
When you have hired best interstate moving companies, they will do whatever they find necessary to make your move perfect. In order to do so, they will have to move a lot of thigs in and out of the house and having kids and pets around can pose a safety risk. To allow the movers to perform well, you must make arrangements to keep kids and pets off-area. Ask your family or friends to babysit the kids and pets.
Make a plan:
You must have a plan for what will go where for all your items. This is important because your new home might have an extra or less room and you will need to adjust your stuff accordingly. When the movers know what goes where they will swiftly place everything at ts right place.
Remove hazards:
Every moving company has its own guidelines in terms of what they will move and what they don't. To make sure you have only the acceptable items in the list ready for a move, check your home thoroughly.
These are a few tips to keep in mind to ensure the movers are able to move your belongings to your new abode swiftly and efficiently. A little preparation at your end can make your move a lot less stressful and easy.