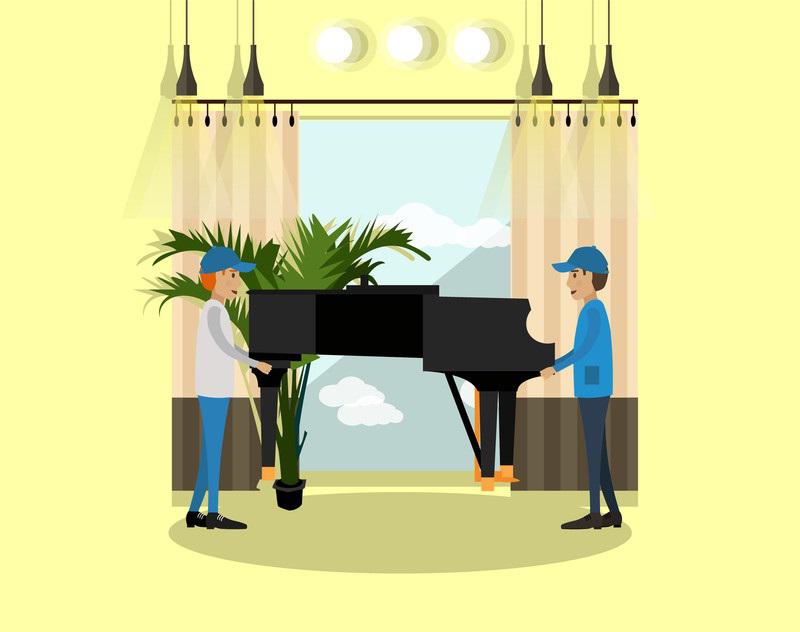 Moving a piano from one place to another requires a kind of special expertise and as such, it should be handled by trained personnel who understand the technical know how of getting the job done. Pianos are bulky and heavy and are to be handled specially by movers who are trained to do so.
Top 3 Recommended Piano Movers Around You
Pianos are a delicate and expensive instrument that needs to be handled with care so that they are not damaged in the process of transiting from one location to the other.
Here's the Full list of Four Piano Movers
Compare 4 Best Piano Moving Companies in The United States
You can easily identify top piano moving companies if they perform the righty survey and inquiries as there are many top piano movers in the industry today.
Conduct your personal research to have a wider list of the ones that provide the service as there are many trustworthy piano movers nearest to you.
Top piano movers are expected to possess the relevant tools, personnel, equipment, and insurance. If you find yourself a piano mover that is not insured, leave the company and proceed to another one as pianos are costly.
If there is any damage to it because of any reason, you need to be sure you are covered by the company's relevant insurance. 
Below is our picks for the best piano moving companies:
This is the first of all best long distance piano movers. It is a company that offers piano moves on a long distance, and it serves 48 states and Canada.
Their team of movers is experienced with the right tools and equipment, as well as knowledge to do a perfect job for you the first time.
They take care of all of their moves so you can be sure they won't outsource your job.
2. A-1 Piano and Organ Mover
Jim Flobert established this company in 1958 as a small piano moving coy; the company provides high-quality piano moving services with the assistance of their highly-trained expert movers who know to understand the business of moving a piano from one location to another.
Other services offered by them include storage centers for pianos as well as rentals. The company is also reliable in getting your job done once contacted.
This is one of the best available piano movers in the country. It is a nationwide moving company situated in Massachusetts, established in 1980 to provide full moving services to their customers.
They have more than 200 expert movers who are also called agents. Their piano moving services are available for both local and long-distance moves, and you can always rely on them to deliver the best moving services.
This company ranks third as the cheapest long-distance piano movers and have the most review on piano moving than any company on our list.
Sterling Van Lines has been offering piano moving services for over three decades and offers nationwide piano moving services. They indicate that packing is the most essential part of the piano moving process.
They wrap blankets around the piano in order to prevent them from scuffing or gouging as they understand the high cost to refinish a piano.
The following Table Displays The Best Piano Movers of 2022
| No. | Top 4 Piano Moving Companies | Website |
| --- | --- | --- |
| 1. | Modern Piano Moving | www.mayflower.com |
| 2. | A-1 Piano and Organ Mover | www.blacktiemoving.com |
| 3. | Gentle Giant Mover | www.allmysons.com |
| 4. | Sterling Van Lines | www.neighborsmoving.com |
How Much Piano Movers Charge For Moving a Piano
It will cost an average of about $400 – $600 to relocate an upright Piano. Just prepare to add an extra $100 to move baby grand pianos and an extra $150 for grand pianos.
The overall cost will solely base on the distance the piano is being transported, the type of piano, the presence of stairs, and its age. The weight of pianos starts from 300 to 1200 pounds.
The value of the move determines that complication, as well as the cost of the move. Moving a regular piano might be way cheaper than you thought.
Age is also a huge factor in piano moves. An old piano is definitely more fragile than a recently produced model, and thus needs more care to how it is disassembled, packed, and reassembled.
Movers charge extra fees for the difficulty faced to move a piano up or downstairs. Lastly, distance is a major determinant in the overall cost of the move.
You will pay less for local moves than an interstate move. Many factors will determine the cost of relocating your pianos, such as the current location, and the distance of your move.
You will pay a minimum of $100 to move a small upright piano locally unless it involves stairs, then it will cost you about $250. Moving an expensive grand concert piano on a long-distance could cost about $1,000.
Basically, two types of moving equipment are used by piano movers. This includes a dolly and a hump strap when getting ready to move a piano. These tools are certainly needed to make sure the piano is balanced and protected from scratches or dings.
It would help if you had a locking piano belt for an upright piano to secure the instrument while two-piano locking belts are needed for a grand piano. It would be best if you also had a piano skid board to keep the flat side of a grand piano secure.
Below are the costs of piano moving equipment for better understanding:
$25 for a moving dolly for a 4 wheel piano
$25 for hump strap
$25 for locking piano belt
$125 for piano skiboard
The move will also require moving pads and blankets as well as packing tape.
Check out the complete guide on piano moving costs here.
How Piano Moving Cost is calculated by Piano Movers
Generally, two ways are used to calculate piano moving costs: 
Hourly rate: A minimum number of hours will be required by majority of movers, which factors the time it will take to relocate a piano from where it is placed in your home to the truck safely and time is taken to travel and unloaded in your new home. 
Fixed-rate: The majority of moving companies factor in the type of piano that is being moved, the distance it is being moved, and calculated challenges such as narrow spaces and stairs. The number of movers required for proper lifting and moving of the piano will also be considered. You will receive different rates from piano movers.
You must provide the right details for the movers to provide you with the most accurate moving quote. For piano moving cost calculation, let the mover know the type of piano you are moving, whether it is an upright or grand piano.
It would be best if you also took the measurement of the piano. Describing your piano's size as standard, average, or regular will not be as helpful as the real measurement.
Why Professional Piano Movers are Good to Hire?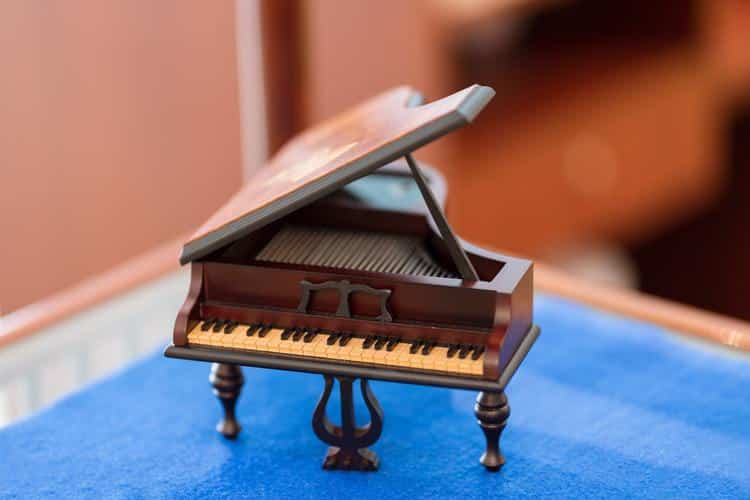 1. Safety
Having a professional piano mover help you with relocating your piano is safer and takes the risk of any kind of damage off you. Pianos are heavy and usually come in a variety of shapes and because of this, they can be very difficult to move especially if it involves moving the piano over stairs.
If you decide to do it yourself, you may be putting yourself at risk of sustaining injuries or the risk of damaging your piano. Some pianos weigh as much as 1,000 pounds, and it can be very difficult to lift such pianos, if you decide to do it yourself you may end up having back pains.
A professional piano moving company understands all the intricacies that may be involved in moving a piano and they have capable hands who are used to doing the job. Hence. It is recommended that you engage a professional piano mover to help you with moving your piano.
2. Moving Truck 
Hiring a professional piano mover means they have the right truck and equipment to get the job done the way it should be done. You might not be able to get the right truck that will be suitable for transporting the piano if you decide to do it yourself.
Aside, having the proper truck to house your piano, they will also provide padding for your piano s that it is well protected from being damaged.
3. Cost
Trying to do it yourself, may look like you are saving money but in case of any damage to your piano, you will end up spending more to fix the piano. Engaging a professional piano moving company, in the end, will eventually save you a whole lot of stress and money.
Whatever is worth doing at all is what doing well, to be safe in all ramifications, it is good to employ the services of a professional mover to get the job of relocating your piano done for you.
You eliminate the stress and prevent yourself from bodily injury or damageto your piano when you hire a professional mover to relocate it for you. It is the sole responsibility of the moving team to handle the job well and provide the right insurance coverage for any potential damage.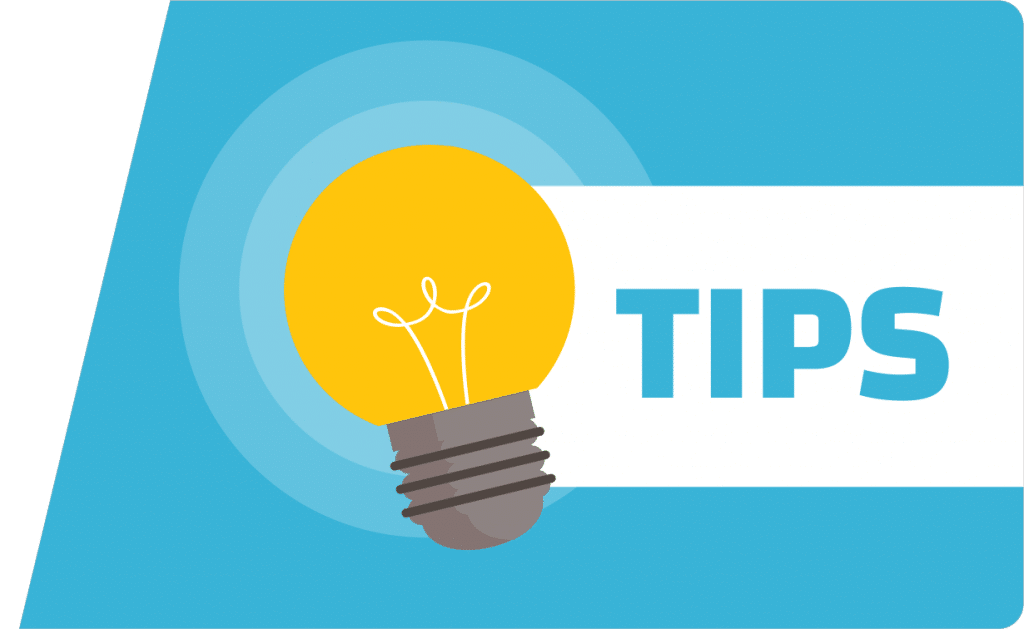 All You Need to Know About Piano Movers
There is a couple of reputable piano movers out there that you can count on whenever you need to move your piano across town or cross country.
Piano movers are experts who specialize in safely moving heavy, large, and expensive organs and pianos with special equipment such as harnesses, and dollies among others.
The movers are specially trained to properly secure, setup, and transport your piano with precision and care. They are expected to be able to move a piano from your home, business, apartment and safely maneuver stairs where necessary.
Pianos are a priceless antique that is passed on through the family to generations to come, they are usually very expensive especially if you own a walnut Steinway grand that is worth almost six figures.
Regardless of the type of piano you own, it is an item that is to be cherished and you will want to protect and preserve it with all care.
1. Trusted Piano Movers
To find a trusted, dependable, and experienced professional piano mover near your home is the first thing you will need to do when you decide to move your piano.
You will need a competent mover that is regulated, insured, and licensed to help you transport your piano and also at affordable rates. The rates vary from one mover to the other depending on your distance and the difficulty that may be involved in getting the job done.
To find licensed piano movers near you, you will have to search the internet and also talk to friends and relatives who may have moved their pianos in the past.
2. Moving A Piano
Moving a piano can be a tedious task and for this reason, it has to be well-managed by ensuring only professional piano movers that is licensed and insured are saddled with the responsibility of moving your piano.
Any form of damage or mishap can be big havoc to your highly prized piano. Hence, it is important that only recommended and proper tools and the right person should be allowed to handle the relocation of your piano in order to make sure that the piano is intact and nobody gets injured in the process.
Professional piano movers have the right handling techniques to easily disassemble, transport, and set up your piano using the appropriate equipment like blankets, straps, and dollies.
3. Professional Piano Moving Services
To find a professional piano moving company is not difficult, all you need to do is to do your research on the internet and talk to people like families and friends who may have moved pianos in the past for recommendation.
It is important to find a piano mover that offers full piano moving services such as piano disassembling, piano storage, and piano reassembling among others.
Whether you need to move your piano locally, interstate or cross country, you can always get professional piano movers to help you get the job done. Some of the services offered by piano moving companies are highlighted in the section that follows.
Piano Moving Tips From Piano Movers of 2022
Moving a piano can be a herculean task especially if it is done wrongly, it can result in damage to your piano and eventually, this can affect the tune of your piano.
There are a few tips that can help you safeguard your piano when you do decide to move. A few of these tips are as follows and may be helpful for you if you decide to move your piano by yourself;
1. Request for Help
Pianos are heavy, upright pianos have all their weights in the top half, and their feet and legs can be fragile as a result of this you will need a few additional hands to help you out.
Do not hesitate to call for help when the need arises. You can call on friends and families to lend a helping hand.
2. Use the Right Equipment
If you decide to move your piano by yourself, make sure you rent or purchase heavy-duty straps that are meant for the job in order to have a better grip of the piano.
You will also need to get a furniture dolly that can support the weight of the piano and a strap to securely hold the piano to the dolly in the moving truck.
Other items you will need to get include a moving blanket or padding to protect the piano when the truck runs into a bump in the process of transiting to your location.
3. Protect the Keyboard
Make the first thing you do is to lock and close the keyboard lid so that it does not open during the move. If it is not locked properly and it gets to open during it may destroy the keys as the keys are fragile. Avoid using tape to keep the lid closed, this can damage the surface of the wood.
4. Wrap the Piano
Use padding or blanket to wrap the piano and ensure that the corners are well protected, secure the blanket with packing tape and avoid the tape making contact with the surface of the piano.
The padding and blanket should be thick enough to safeguard the piano in case of the truck enter into bumps.
5. Lift the Piano Carefully
When you are lifting or moving the piano into position either on to the truck or furniture dolly, avoid lifting it with its legs. The legs are fragile and it can easily break if not properly handled. Keep the piano in its upright position, laying it on its side might affect the inner mechanism of the piano.
Position two people on both ends of the piano and ensure the moving straps are under the bottom of the piano, with a strap on each end.
For pianos that use casters, do well to make sure you lock the casters in place or make sure the piano is well secured.
6. Secure The Piano in the Truck
The piano should be perfectly secured at the back of the moving truck next to the wall that separates the truck's interior cab from the cargo space.
7. Use Planks to Level
You can use planks to make sure the flooring inside the truck is level as most truck spaces are not always level. Doing this will help to alleviate the pressure on the piano legs and casters s that the piano can be in a stable position inside the truck. Lay the planks along the back wall.
8. Piano Location
Before you move in, you need to have decided on the position where you intend to locate the piano. Usually, it is good to have the piano located in a place against the wall, most preferably an inside wall where it can be well protected against damp and cold.
9. Tune your Keyboard
Finally, after you have securely installed your piano, the next thing to do is to tune your piano. The inner workings of the piano are sensitive to any slight bump and movement. You will need to invite a professional tuner to help you with tuning the piano so that it can sound perfectly again.
You also need to understand that the overall moving cost can be increased by $2 to $10 per step of stairs. Other factors to give consideration to is the best time to relocate a piano, safety, the relevant moving equipment, obtaining a piano moving quote, storage facilities to be used for piano, and so on.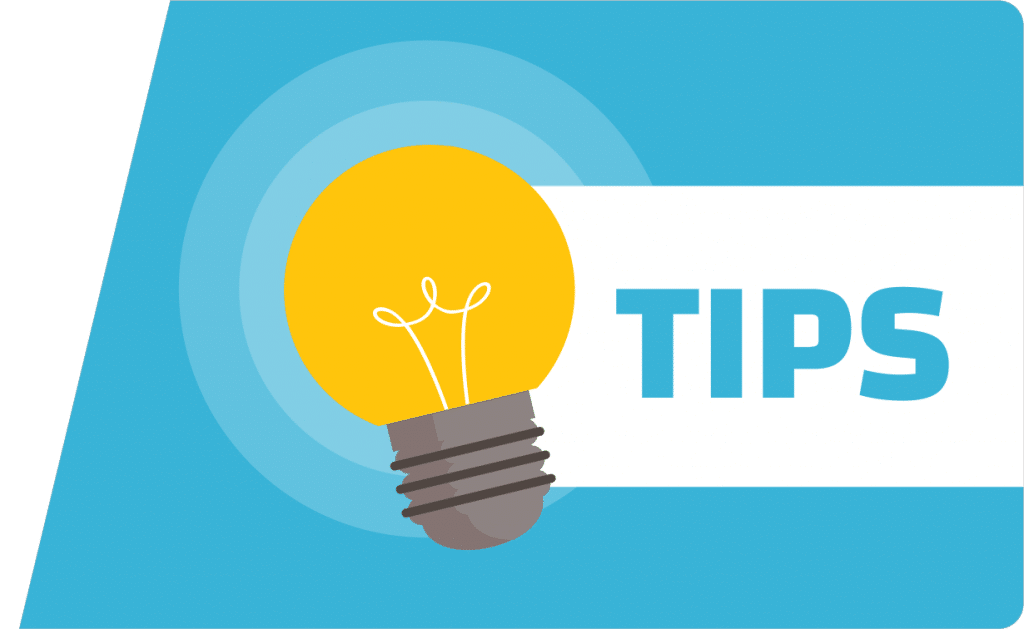 Frequently Asked Questions About Piano Moving
Does it cost extra to have movers move a piano?
In many cases, yes, you will need to pay some sort of extra fee, no matter what sort of large and/or fragile object you are moving. Objects like pianos take a lot of time and coordination to move carefully, and there is a much higher chance of injury to those who are moving it.
Because of this, there is a lot of variance in the rates of moving a piano. If you have an upright piano (which typically have wheels and other safety features that make it easier to move), you are typically going to pay less than $250 to get it where it needs to go.
Grand pianos are much bulkier and more difficult to move, so you could pay up to $300+ in order to get it relocated. Costs will vary if there are stairs involved, as well.
Should I hire a separate company to move and transport my piano?
In most cases, your moving company is going to be able to tell you whether or not they have the experience and tools necessary to be able to move your piano from your old home to your new one. They should reveal this during the quote process and should be able to provide you with answers related to how they do things.
In some cases, it is better for you to get another company to move the piano. Find experts in instrument care and relocation and they will be the ones to take the utmost care of your piano during the moving process. This is especially important if your piano is older or has special significance to you and your family.
How much should you tip your piano movers?
Piano movers do a lot of work for you, and they risk their necks for you as well. Because of that, you should adhere to the most common cost for such things – somewhere between $20 and $40 per hour, based on how well they did. This is considered to be good etiquette.
If I decide to move it myself, how can I safely load it into my vehicle?
Be sure that all loose parts of the piano are taken off or secured to the piano. If it has a lid, then be sure that it's closed and secured as tightly as it possibly can be.
Disassemble as much as possible (without hurting the piano) and then use multiple people to load it into your vehicle. This prevents the piano from being damaged and allows everyone else involved to have a lower chance of being injured in the process.
Are there companies that move pianos over a long distance?
Absolutely! There are all sorts of companies that can work with you to ensure that you have what you need in order to move your piano over a long distance without too much trouble. They have multiple tools that they can use to make it easier on them, and they have all sorts of straps and whatnot that help to prevent the piano from moving around while in transit.
You want to talk to them ahead of time, however, because they may have specific rates related to how things are done. It can be difficult to move a piano over a long distance while also keeping it safe and in top condition, so the costs can get quite high.
If all else fails, you can also be sure to talk with your moving company in order to ensure that you are doing what makes the best sense in your situation. They may be able to provide you with the appropriate connections so that you can get your piano moved without too much trouble.
Should I get my piano tuned when I get to my new home?
Yes. The constant motion of your piano riding in the back of a vehicle is going to cause some of the strings and feet to get messed up a bit. Because of that, you are going to want to call the piano tuner as soon as you get to your new home so that they can tune it up and make it sound awesome again.
Your piano was not a cheap investment, and you want to do everything possible to protect it. If you take the time to really figure out details and to be sure that you do things the right way, you'll often notice that there are a lot of ways to do so. See what you can find and get piano movers that you can trust.