The Best Moving Companies in Tampa, FL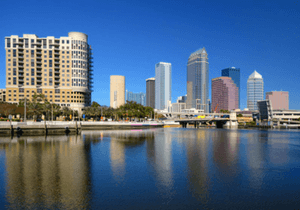 Over the last few years, according to research, it has been found out that over 35 million of America's population move every year for many reasons. Equating that to the percentage, you would see that about 14 percent of the population move to various locations every year. This goes to say that at random, you might be one of those relocating to a different city entirely or moving to another house in the same state for many various reasons such as work, starting a new life, settling down or even getting a new house of your own. Whatever the case might be, the point is that you will eventually move, and trust me, you don't want to have any trouble doing it.
Pricing Van Lines is an excellent moving company with state-of-the-art tools to assist you in moving as well as the right set of staffs that have a full understanding of what the moving business entails. One thing you can be sure to get from Pricing Vans is quality in delivery. Apart from Pricing Van Lines, there are also quite a few other very credible moving companies in Tampa, FL, and we have made a list containing these ten moving companies and with a brief description of the nature of their services.
Moving Companies in Tampa, FL - Top 10
Without further delay, let us now proceed to some of the 10 most sought after moving companies in Tampa, FL
Brothers EZ Moving Company is located in Riverview and offers expert services in trying to help you move your properties both within and outside Riverview. They offer a hassle-free service to all of their clients without taking a second thought about it. No matter the amount of load or the distance within or beyond Riverview, once an agreement is reached they kick off their job right away. To make their services far reaching to everyone, you can visit their website to get quotes, free quotes on how much it would cost to move a small proportion of your items or the entirety of your property, whatever the deal is, you call the shots. Being one of the most promising Tampa movers, they offer services with regards to residential and office moving as well as long distance moving.  One other thing you will love about the company is the level of honesty and commitment they instill in working with all their clients.
Best price Movers is an example of a credible moving company which has its name speaking volume of about the type of service they offer and at affordable rates. Best price offers one of the most competitive prices in Tampa Bay, and also make sure that the services they offer to match up to standard moving companies. The type of services Best price offer range from intrastate moving which means no matter the distance within Florida, they can help you get all your properties moved in an instance. They also make it possible for both commercial and residential movers to enjoy their services. They equally assist in helping their clients pack their items, from a single item to the totality of what the client possesses. So whether it's a little moving, or you are moving to a warehouse or just relocating because of work, Best price movers are sure to help you get the work done.
At Hall Brothers, they have a saying, and it's that hiring their company is "the best move you will ever make." Hall Brothers Moving companies offer both a professional moving service as well as at an affordable rate. They are stationed for work with you 24 hours a day and 7 days a week which means however impromptu the moving might be, and they are always there to come to you right away. Other services with regards are secure checklist which they use in making sure none of your items or properties are forgotten during the moving process. They also take extra precautions in moving heavy items, no break or damage will be experienced with this company. No matter how heavy the furniture might be, they have a team of able-bodied staffs to help with the heavy furniture lifting
If you are looking for movers that are well established in Tampa Bay, FL, then you would want to try out the services of Bull Moving. This company offers you one of the most professional services with beaten down the price. Since you don't have to pay for the franchise, you get to pay less and get a very qualitative service. From Tampa to Petersburg and even beyond, their services is one that you can trust. If you are looking to have an excellent experience with both commercial and residential moving, this would be the best company of your choice. If you head over to their website, you will see a list of services they offer with regards to the amount of labor you want per hour. Everything is made clear so that you know what you are paying for.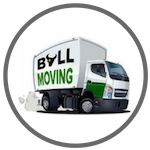 Marc's Moving offers you both simple and tasking help with regards to moving. They are one of the best Tampa movers you can get as they offer a very clear and accurate moving service. They help clients with corporate moving as well as local and residential moving. Even if you want to have a long distance moving service, they are up to the task for you. One thing people look out for when trying to hire a company is the amount of trust and faith others have in this company. With the number of positive reviews this company has gotten from satisfied customers, you can also be one of those happy customers by choosing them today.
6. College Hunk Hauling Junks and Moving
This moving company started in 2004 and had since then gotten the hearts of their customers by offering a credible service to each one of them. They have their headquarters in Tampa, FL, and offer services with regards to both local and long distance moving. Not only do they move items and properties, but they can also help you in collecting the pieces of junk you no longer need as you are moving out of the home. You should know that most useful junk they collect goes to charity. This moving company is known to have won an award due to the quality of service they give
Some companies are old, pretty old, not in services rendered but in the establishment. J&R Moving Company is one that has gathered a lot of experience in the moving industry as they were established in 1918 before standardization. They have amassed so much experience that they not only do interstate moving but also stretch to international moving services. Their other services are help with relocation, but within and outside the state, they make sure all is done decently and in order. They will be no need for you to fear or worry as they have everything under control. One other thing that might interest you to know is that they are licensed and insured movers. This helps increase your trust all the more. If any of your items get missing or damaged, be rest assured that you can recover them due to insurance
With an average review score of 4.5 and over 200 reviews on Yelp, the Skinny Wimp Moving Company is one to be reckoned with. For years the Skinny Company have satisfied a lot of people. Not only do they have an office in Tampa, but they also have in other parts of the country making the movement between states on an easy one. They understand that the whole moving process can be very stressful and as such, they commit themselves to relieve you of this stress while you can go and settle down doing other things. They also offer very reasonable rates that almost anyone can afford according to the level of what you are willing to move. They work at a pretty fast pace and also make sure that all your items are treated with care, or as "their grandmother's item" as they clearly stated. Enjoy the best moving experience with this company every step of the way. They have been in the business for 15 years and know exactly what they are doing, so trust them and they will handle your request properly. You can also contact them for your free quote.
The name Jets suggests an amount of speed that cannot be attained by an ordinary plane. Jets Moving Company are all in the business of making sure you get the swiftest, yet professional service with regards to moving. Located in Tampa, FL, the moving company entails a comprehensive moving service that leaves all their clients satisfied and smiling. They have a team that specializes not only in moving but also in packing and unpacking, loading and offloading. They even have services that extend to helping senior citizens move from their homes to a new place. If your house is filled with junks and you want to do away with them, they also help to remove and dispose of the junks properly. All these services and more are the things you stand to benefit when you use the services of Jets Moving Company. You can move quickly to their website to get your free quote there and start your whole moving experience.
10. Müv - Home & Office Movers
Müv Moving Company is also an excellent service provider when it comes to moving things around; they help you in making sure all your needs are met and properly attended to. They have a saying, which is "when life moves you places, we'll bring your things," and that is exactly what they do. They help in making the whole process of moving an enjoyable one. They specialize in home and office moving, as well as distant moving also. They are well grounded and have a lot of experience to help make their work more efficient. They also have a list of packages they offer their clients according to the nature of the service they want. They have the Platinum, Gold and Silver packages that define a scope of offers that you can get from them. You can visit their website to get a free, no obligation quote.
The Following Table Displays The Best Moving Companies in Tampa
| No. | Best Moving Companies in Tampa, FL |
| --- | --- |
| 1. | Brothers EZ Moving |
| 2. | Best Price Movers |
| 3. | Hall Brothers Moving |
| 4. | Bull Moving |
| 5. | Marc's Moving |
| 6. | College Hunk Hauling Junks and Moving |
| 7. | J&R Moving |
| 8. | Skinny Wimp Movers |
| 9. | Jets Moving Company |
| 10. | Müv – Home & Office Movers |
The Smartest Way To Find A Moving Company in Tampa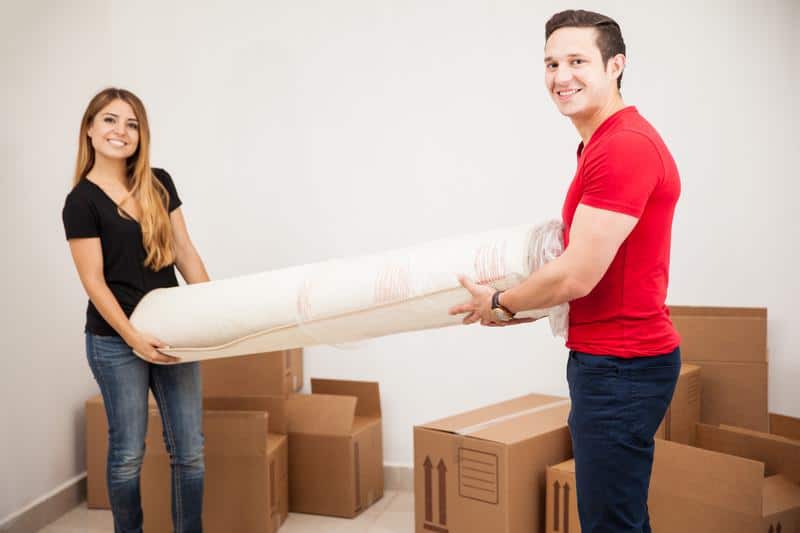 For a place like Tampa, being a wonderful place, you might want to get a moving company quickly. Here are two of the smartest ways to get a moving company in Tampa.
Surf the net
One of the smartest things to do is to get your internet on and start searching for moving companies with credible reviews. You can search yelp and other review sites to see how people are talking about a company. The thing about these review sites is that you can get as much information as you want to once you settle for one in Tampa, you can carry out a simple compare and contrast process on the companies you have.
Carry out a survey
Another thing you can do is to carry out a survey, ask around by word of mouth from people who have used some companies and try reaching them. What this means is that you get to ask your friends and family for recommendations. This is very good because most of the replies you would be getting would be honest feedback from people who have tried the services of a few companies in person.
Check for the company's reputation and integrity
This is something you want to try out. If you have chosen the moving company of your choice, you can go to the website of the American Moving and Storage Association (AMSA). This website would give you information about the company's reputation. You can equally check the Better Business Bureau (BBB), to see if any claims were laid against the company you are trying to hire.
Work and choose based on your needs
This is the tricky part for most people. They always want to hire more than what they need, thereby incurring more cost upon themselves and also not having things done properly for them. What you will need to do is to sit and choose what exactly you want, what you want to be moved and what you will need to move. Some items require a truck, some just labor, whatever your resolutions, make sure you go with what works best for you and according to your budget.
Learn to trust your instincts
This is the final stage where you take all the pieces of gathered information and make sense out of it to select the most appropriate moving company. Make sure you take the right decision after much thinking and consideration.
Frequently Asked Questions 
Can my moving company load my stuff up for me? 
Yes! You will find that there are so many moving companies out there who are known as full service moving companies. This basically means that they offer several additional services that, while costing additional fees to your move, can really come in handy if you are disabled, elderly, unable to lift things easily, or if you just would rather not be loading things up.
Some of the services like these that are offered by moving companies include:
Packing up all of the contents of your home for you, without you even having to lift a finger. Known as whole-home packing, this service is invaluable for people who may have a good collection of belongings, but maybe not much help at home to pack it all up.
Most moving companies offer to load and unloading services for your stuff, as well. Once everything is packed up, full service moving companies will be happy to load it onto the truck for you, and off the truck when it reaches its new home. They will also be happy to load up the heavy stuff like your televisions and kitchen appliances if needed, as well.
For people needing to store stuff away before, during, or even after their move, many moving companies also offer storage facilities so that people planning moves will be able to be confident that their belongings are safe and secure in a climate-controlled and pest-free environment.
I have several plants, can the moving company move them for me?
No, you will end up being responsible for moving your plants yourself if you plan to bring with them with you on your move. This is because most moving companies cannot take your plants onto the moving truck. Moving can be a very stressful event for plants, and the heat inside of a moving truck doesn't do them any good, either.
Plants are also not accepted by most moving companies due to the legalities of plants entering certain states. You would have to check with the state you're moving to as well as every state you're passing through to inquire about the legality of your plants crossing their borders.
Several states have some form of regulations on plants that aren't allowed into the state, while most other states have no such rules on plants coming in. You'll have to research this on your own and make sure you have another way to transport your plants if you can't transport them yourself if you plan on taking with you on your move.
What is a binding estimate from a moving company?
A binding estimate is simply a cost estimate for your move that lets you know the cost of your move upfront and ahead of time, with all of the services and fees calculated ahead of time so the customer knows what they will be spending.
Keep in mind, of course, that if you request any additional services, later on, your final price will still go up, so don't think that your estimate is the final cost you pay if you plan on ordering more services than what you requested during your estimate.
What is a non-binding estimate from a moving company?
While a binding estimate is calculated ahead of time and as precise as possible, a non-binding estimate will end up charging you for what your cargo actually ends up weighing once it's in the trailer. While you will still undergo the normal process of getting an estimate with your movers, your stuff will also be weighed and written down once it is all safely on the trailer.
While you will have a ballpark guess of what you will be paying based on the estimate you get from your moving company, you might see the final price fluctuate depending on the weight of your stuff and how far it is going.
Conclusively, moving might come to you suddenly or even early, the whole process is what might make it seem very stressful but with the right company, everything can go smoothly. We hope that with this article you will be able to find the right company that will satisfy your needs with regards to moving. Happy moving everyone.