A cross-country move on its own is stressful enough, not to talk of having to deal with the corona pandemic in the process. You don't have to stress yourself; you surely can move during the pandemic safely and successfully. This is even the time people are moving to the safer places. What you need is the right information, tips and the necessary precautions to take to move safely.
Even though social distancing is the first action to take until advised otherwise, putting moves on hold is not possible. There have been many questions coming from our reader.
How can one move successfully during a pandemic?
Are moving services still available during this COVID-19 pandemic?
Here, we will list out some answers to some of the questions of concern about moving in time of pandemic to reduce the stress of the process as possible.
We will also reveal some of the tips recommended by the World Health Organization (WHO) and the Centers for Disease Control and Prevention (CDC) on how to prevent yourself and others during your move.
What is Coronavirus (COVID-19)?
The World Health organization defined COVID-19 as the infectious disease caused by the recently discovered coronavirus. No one knows this virus and diseases before the outbreak started in Wuhan, China, in December 2019.
COVID-19 is a new strain in an existing group of coronaviruses that can spread among humans and animals. It is largely contagious and circulates from one person to another via droplets from the mouth or nose, which necessitate the need for social distancing.
 There have been over 32,500,000 cases of COVID-19 as of the date of publication, and over 582,000 deaths in the United States.
What is Social Distancing?
Social distancing, also known as physical distancing is one of the most effective defenses we have against the circulation of COVID-19. The Centers for Disease Control and Prevention states appropriate social distancing measures.
You need to: 
Keep six feet between you and other people, aside from people you live with
Avoid gathering in groups
Stay away from mass gatherings and crowded places
Reducing close contact with people outside your immediate household members reduces the risk of contracting with COVID-19. These preventive measures are important in the sense that a lot of carriers of COVID-19 are asymptomatic, which means they are carrying, and possibly spreading the virus without knowing that they have it.
How to Move Safely During Pandemic
Since coronavirus is an illness that can be transmitted socially, moving safely amid pandemics is a joint effort. We need to work together to protect our health and wellbeing. If you don't know or are not sure of the guidelines for moving during the COVID-19 lockdown, you don't have to worry.
Below are some important tips that will ensure your move is smoothly completed even during the pandemic:
Take your time: Moving doesn't mean you have to rush. Give yourself enough time needed to pack, lift, and move your stuff properly. Go slowly on stairs, rough or slippery surfaces, or tight corners.
Carefully select your moving company and ask questions: Ensure you ask your professional movers the precautions they are taking to make sure your move is safe during the coronavirus outbreak. A lot of reputable cross country moving companies know the importance of safety for you and your belongings on the move.
However, as regards your health and safety, it is important that the moving company you select shows great vigilance during this period.
Here are a few questions to start with as you screen your movers:
What precautions is your moving company taking to avoid the spread of COVID-19?
What precautions are you taking to protect your moving crew and driver?
What precautions do you suggest I take during my relocation?
What will you do if a worker or client has been confirmed to have COVID-19?
Obtain a virtual moving quote: It is important to avoid in-person contact to mitigate the spread of COVID-19. Virtual inspection offers an option to the normal in-person moving estimate, enabling you to take the estimator around your home remotely with the use of video chat on your mobile device. Consult your moving company to determine how you can best get ready for their virtual quote process.
Below are a few things you can do to get ready for your remote moving estimate:
Ensure your smartphone or tablet is fully charged.
Ensure your Wi-Fi signal is strong. Data charges may apply where you don't have a Wi-Fi connection.
Turn the lights on in all the rooms you will be showing your moving estimator.
Open the closets and cabinets for belongings you want us to move.
Make sure there is a tape measure with you in case your move estimator would need you to measure an item for specifics.
Want to get a moving quote from Pricing Van Line? Call us at 800-814-4884 or click GET QUOTE to get an instant and easy relocation quote now.
Gather the appropriate tools and supplies: Weight lifters may not need a dolly, but you do. Carts or trollies are often required when moving big, heavy, or oddly shaped items safely. Padding fragile items like china or picture frames can save them from breakage. When you wrap moving blankets or shrink-wrap around items that have sharp corners or protruding angles, it will protect the items and the surface of your home.
Packing your stuff into strong moving boxes or cartons is necessary. If required, lash down items or objects into your moving vehicle securely. And talking about vehicles, ensure your moving vehicle is highly safe for the level of weight you are loading inside it.
Be clear on the rescheduling process for your move: If you choose to reschedule your move, ensure you have booked with a flexible moving company due to these unprecedented times. When you get your moving quote, this may be the time to ask about the refund and/or deposit policies of the company in case you need to cancel your move.
Many reputable moving companies will consider the unexpected issues and work to allow your needs. Finally, ensure you know how to get in touch and get the right phone number(s) in case you choose to cancel/reschedule your move.
Clean and disinfect: Hiring professional cleaners to lend a hand in the cleaning tasks involved with your move-in/move-out can be a great option to save time. However, considering the current lockdown and safety protocols as regards COVID-19, hiring a team to arrive in your home is not a wise move. Right now, your safest option is to handle the housecleaning yourself.
The CDC provides overall recommendations for routine cleaning as well as disinfection of homes:
Maintain routine cleaning of high-traffic surfaces (for instance doorknobs, desks, tables, faucets, light switches, electronics, handles, toilets, and sinks using household cleaners and EPA-registered disinfectants that are perfect for the surface adhering to label instructions.
Pay much focus to the safety guidelines when making use of cleaning and sanitizing products. For instance, do not mix bleach with ammonia or another cleaner; put on rubber gloves and other protective wear, if stated; improve ventilation by leaving windows and doors opened to let fresh airflow.
Allow your movers to know immediately you or any of your household members are experiencing COVID-19 symptoms: Transparency is so much important for protecting everybody. And usually, your mover will still do your work, but they will add to their preventive protocols to protect their employees. Together with informing them if you notice you or a family member, you need to also inform them if you are isolating because of exposure, since similar risk reduction steps should be taken.
If you choose to cancel your moving services, do it now than later: informing your movers sooner than you are no more using their services will be better. If you are not canceling your move yet but just want to have an idea of the procedure in case you have to, that is one other reason to speak with your movers directly and discuss the details.
Avoid contact when greeting: This is not you being rude, rather a safe way to greet without contact. Wave your hand to your movers as they arrive; they will understand. No hugging, shaking, and the likes!
Give your movers hydrogen products: To help your movers in adhering to the necessary guidelines of hygiene, make sure you give them easy-to-use products as they are moving your belongings to and from the moving vehicle. That includes things like paper towels and soap by the sink and hand sanitizer along with the door that they will be coming and leaving through. If you are worried that your supplies might not be enough, inform your movers so they can come with some while coming to your house for the move.
Keep a six-foot distance: As your drivers and crew load and unload your items, maintain social distancing and do not help with the move, allow them to do it. If possible let your children and pets as well as vulnerable family members stay in a different area.
Wash hands: Ask your movers to wash their hands at the door and at regular times. You can also reduce restroom use to one restroom in your home. Get disinfectant wipes for light switches and doorknobs in the restroom as well as towards entryways.
Follow recommended guidelines by CDC to mitigate the spread of the virus: Putting on masks and/or making reminders to not touch the face, reducing food sharing, arranging regular hand washing reminders through text/email notifications, and disinfecting surfaces regularly are included in the recommendations. Click here for further information on the things you can do to reduce the spread of COVID-19.
Dress properly: There is no official dressing code for moving, but you need to put on sensible, durable clothing. Put on clothing that can survive the stress of the move and that you won't miss if it gets stained or torn. You may be protected from scrapes, sun, and dirt when you put on pants and long-sleeved tops. Go for strong closed-toed shoes that provide support, sure-footing, and stability. You may discover that gloves or a back brace are also of great help, too.
Rigorously disinfect your new home before unpacking and settling in: To complement cleaning and disinfecting your furniture and items during unpacking, ensure you dispose of all your packing materials properly. Contact the government agency in your location if you have questions based on the disposal or recycling of moving boxes as well as other packing materials.
These guidelines are a representation of recommendations based on the current Centers for Disease Control and Prevention and may change depending on our evolving knowledge of COVID-19; the personal preferences of the individual client, the availability of equipment, as well as other federal, state, and local guidelines that may be issued at any time.
A cross-country move during the COVID-19 pandemic doesn't need to be or feel like a tough task. Pricing Van Lines is available and willing to ensure your local or cross-country move during this pandemic time as smooth and less stressful as possible. With our expertise and professionalism, you and your move will safely make it.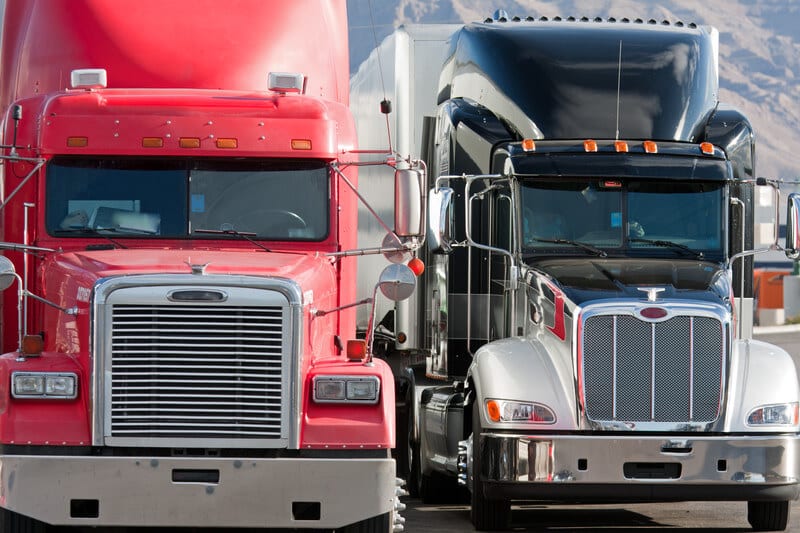 The 5 Most Reviewed Long Distance Movers of 2022 Moving long distance can be an exciting and big life event that