You can file your moving complaint by making a case with Federal Motor Carrier Safety Administration, Better Business Bureau, or through a lawsuit.
A lot of American move yearly, but only a few of them end up filing moving complaints against their moving companies. It is uncommon, but many things can go wrong. Maybe your items end up damaged or missing. Or maybe the moving company charges you a higher fee than you agreed upon.
If you fail to do the right research and evaluate the movers you hire, you will end up working with rogue movers. If it has reached an extent where you need to know the proper way to file a moving complaint against a mover, there are lots of ways to handle it.
You may feel discouraged and overwhelmed with filling out paperwork and giving a description of your complaint, but you are assisting a lot of other potential victims of the movers.
We will discuss the simple four-step claim filing process for you and let you know the better times you might want to leave an online review. We will also give some tips for preventing moving scams.
When Should I File A Complaint Against Movers?
You should go ahead and file a complaint against a mover when the moving company breaks the terms of your moving agreement. You can leave customer feedbacks for issues like poor customer service or confusing company websites, but for vital issues, file a complaint. The most popular complaints deal with rogue moving companies. These companies issue a quote and pick up your shipments, but they refuse to deliver them unless you pay extra.
There are many common instances of moving accidents that cause customer complaints. These include:
Damaged belongings: Your items are damaged when they arrive.
Late pick up or delivery: Your movers miss the agreed date to pick up or deliver your items.
Lost belongings: Your movers did not deliver some of your items.
Moving scams: Your moving company takes your money but refuses to do the work.
Rogue mover: Your movers hold your shipment hostage until you settle to pay an expensive fee.
Slow service: Your moving company deliberately slows down its operation to increase their hourly charges.
Unexpected charges: Your overall bill includes charges not mentioned in your agreement.
When Should I Not File A Complaint Against A Moving Company?
Have you ever spent half an hour waiting on hold for a company's customer service representative to be hung up on?  Or talked with 3 representatives and 2 supervisors just to get angrier than before? It is a frustrating thing. But these service-related limitations occasionally warrant formal complaints.
Formal complaints are the ones in which the movers breach the terms and conditions of your moving agreement: for instance, delivery is stated to be done in 10 days for $1,000 in the written contract, but it takes longer than that or the bill increases.
We recommend you leave a review to warn potential customers about the issues that don't qualify for a broken contract.
The best way to handle moving complaints is to stay away from companies with poor reputations. Find out more about some of the best interstate companies on our list of the best rental truck providers, best full-service movers, and best moving container providers.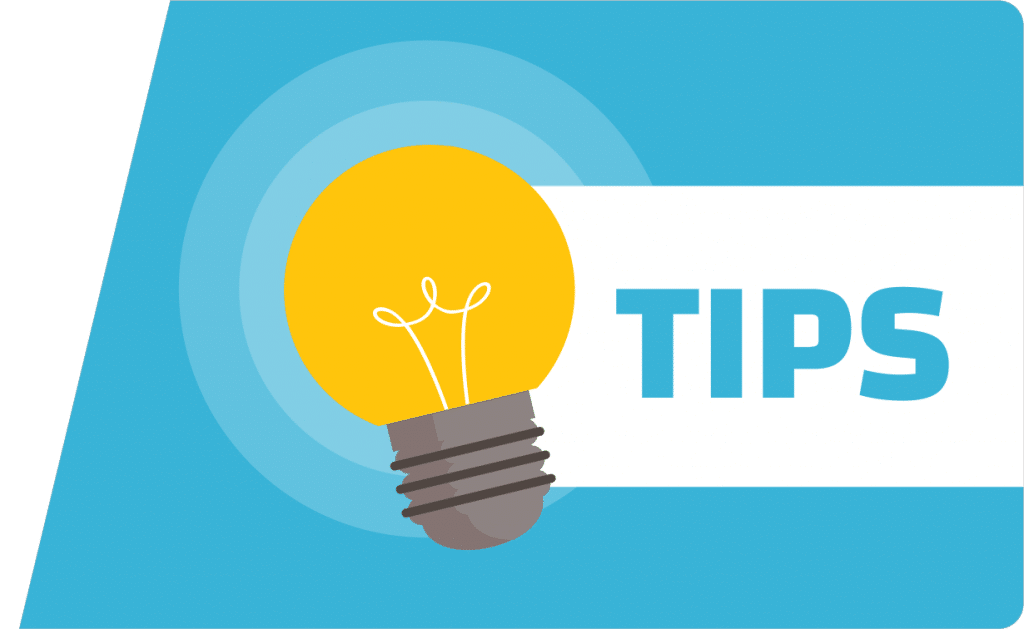 Where Do I File A Complaint Against A Mover?
Customers can always file a complaint against a mover with any of these government organizations. It is important to note your concern and file a complaint with the movers themselves before you bring in a regulatory agency.
How to file a complaint on your mover with the American Trucking Associations (ATA)
Together with linking up consumers with the right moving companies, ATA also serves as a chance for filing some types of moving complaints. Any moving company that registers as a member of ATA agrees to follow the ATA Arbitration Program, which is dedicated to filing and resolving complaints related to billing disputes or property damage. Understand that this is best for top-level complaints like being charged hundreds or thousands of dollars beyond the quote you get or damage to valuable pieces like dining tables and couches. However, you also can file more general complaints with the ATA via online form.
How to file a complaint on your mover with the Better Business Bureau (BBB)
You can file a complaint against varieties of companies via the BBB, including movers. Start by checking the Better Business Bureau's consumer complaints page, read the information, and follow the important process. Within 48 hours, your moving company will receive the notification and will be given 2 weeks to reply to your claim. Whether the claim gets resolved positively or negatively will be indicated on the BBB reliability report of the company. 
How to file a complaint on your mover with the FMCSA
The Federal Motor Carrier Safety Administration is a branch of the U.S. Department of Transportation (USDOT) and monitors most of the regulations as regards licensed movers in the country. Accepted complaints are the ones that involve claims related to lost or damaged items, overcharges, or failure to deliver shipments, including problems that you might be having as regards the company's license or insurance.
Visit the NCCDB (National Consumer Complaint Database) page of the FMCSA and there you can file your complaint. Your moving company will be given 30 days to acknowledge the claim and another 120 days to either resolve or dispute the claim.
Visit small claims court
A lawsuit is not the perfect way to file a moving complaint because it will cost you a lot of money, but if you don't have other options then it will be your next best step. This is even true if the move is denying responsibility for a claim where they are faulty, or if they refused to offer enough compensation. But since a small claims lawsuit may cost you even premium than it earns, speaks with a legal professional before you proceed with this option so that you don't end up spending beyond its worth. If it is considered worthy of chasing, stick to the essential steps to starting a suit in small claims court. 
Steps To File A Complaint Against A Company That Moves Me
We recommend you stick to these four-step claim filing processes to submit a complaint about a moving company you hired for your move.
Step 1: Document your concern: Names, dates as well as locations are essential if you want to file a complaint. You will need to give this information:
Your name, phone number, and address
Your moving company's name, phone number, and address
Pickup and delivery locations
Your moving company's USDOT and MC numbers.
A comprehensive description of your concern (with names and dates)
Step 2: Check your contract: Most formal relocation complaints need you to prove that a mover breached the terms and conditions of your agreement. For instance, if a mover quoted you $1,200 and charged you $1,500 instead, you need to locate the exact amount listed in the agreement.
Step 3: contact the mover: What happened will be asked by any formal moving complaints when filed with your movers. It is not easy, but you need to reach out to your movers and file a complaint before you meet a regulatory agency. Usually, the company will apologize and take the necessary steps to resolve your complaints. If your movers deny your claim (or you are not just happy with its solution), you will be ready to take the step that follows.
Step 4: Choose what to do next: Your next move will be so much based on the response you receive from the mover after informing them of your complaint. If they are sincere with their apology and, if necessary, some sort of extra recourse, then you may decide to drop the complaint. Also, if they are defensive, dismissive, or aggressive in their response, it will less likely feel like the issue is resolved after you file a complaint with the mover itself, proceed to the other options below:
Step 5: File a complaint: you can file a complaint with one of the numerous organizations if your movers don't offer the solution you are satisfied with. Make sure you've finished the first four steps before reaching this point. You will need the information you've collected already to file a complaint with a third party.
Bonus: Leave a moving review
Writing a customer review about a mover may be the additional step you need to agree with the professionals. Moving companies are completely aware that lots of people make use of the internet to locate good moving companies and check online reviews of the moving companies before they can determine which company to hire. So, a bad moving review online is a very big deal.
Rate the services of your moving company and leave your side of the story in a detailed and objective manner. The best thing about customer reviews is that the moving company in question can give their version of what happened below your review, which can usually be the start of proper communication between you and the moving company.
Don't underestimate how powerful moving reviews can be in negotiation
Generally, if you and your moving company arrive at a reasonable solution that makes both sides happy, then you can adjust or even remove the poor review from the moving companies' review website. Right now, the best websites to leave a moving review about a moving company are Yelp and MyMovingReviews.   
Prevention is the Solution
Ensure you know how to find a trustworthy moving company so that you won't have to file a moving complaint against your moving company after the move. It takes 9 actual steps to locate a moving company you can truly rely on.
Tips for Preventing Moving Scams
We've discussed when to file a moving complaint and when to write an online review. And we've given you the complaint process for local and interstate moving companies. But we also want to ensure that you don't read this article again.
Consider these 10 tips to avoid moving scams:
Shop around: Obtain quotes from 3 to 5 moving companies.
Read the reviews: Take 5 minutes to go through online reviews. It is worth the time.
Buy local: You don't need to go through a mom-and-pop shop, but you should ensure the moving company's local address is stated on its website.
Use a licensed moving company: Ask for the USDOT and/or MC numbers of the moving company, and then check them on the database of the FMCSA. It won't take up to a minute to find out a company that is not licensed.
Avoid being a sucker: If you see that an estimate is too good to be real, it is. Insurance falls in this category: no moving company's insurance policy covers everything. Stay away from movers that promise you these things.
Get it in writing: You may find that low rate pleasing on the phone. Just make sure the number is indicated in your written moving estimate – or its worthless
Read your contract: Don't get scammed with hidden fees. Check the contract before you sign on the dotted line.
Document everything: If you end up with a need to file a complaint, you will need the names, dates, and numbers. It takes just a few minutes to note it down as it happens, but it can be hard to remember it. Any-person estimate: the worst relocation scams occur when companies promise you to rate over the phone and then hold your shipments hostage until you pay extra.
Keep your cash: A trustworthy moving company doesn't request a huge deposit or cash payment.
While you might be a bit angry about the whole situation at this stage, follow the advice mentioned in this article about filing your formal complaint and try to be transparent and calm as possible when you are telling your story. This will provide more credibility to your review, and will also help other consumers more.
We hope you don't have to file a moving complaint, but if you do, be rest assured knowing that there are many ways to handle it. As regards your next move, make use of our online movers directory to locate screened, reliable moving companies near you.