Moving is already a tough process. And when you are moving to another town and familiar environment, the anxiety of moving to a new state is not often experienced.
Let's face it; moving can cause a lot of anxiety, but sometimes, it can be good. Anxiety can usually make us more prepared, motivate us to swing into action, and also encourage efficiency.
Continuous anxiety can lead to problems if too many feelings get into your way of life.
Do you know the ways to cope with anxiety related to moving stress?
We have put in our best to provide answers to the most popular questions and to assist you in dealing with the changes that enter your life as a result of moving to a new state. 
Why does Long-Distance Move cause Stress?
What are the things that make moving a stressful endeavor? The truth is, there is no major cause of stress during a long-distance and large move.
Instead, moving becomes one of the most stressful tasks that most of us will ever engage with due to the coming together of small things to cause much stress.
These three things have been identified as reasons for moving stress:
Changes: Each move involves some big changes. You are transitioning from one location to another, changing the layout of your home, your friends, and even your job. There is no way to avoid these changes, and even good changes can present a bit of anxiety. It is normal to feel a bit anxious at the thought of a huge move, even if you are aware it's for the best.
Money: Yes, this is one of the major pain factors for anyone moving long-distance or international. In most cases, moving your belongings is not what you can tackle alone. Even if you are a minimalist and all your household goods can be fit into the back of your vehicle, there are still some costs linked with changing house. Money or lack of it is the source of stress for some people, so it is very clear why it increases the stress of moving.
First, weigh your budget and know how much it costs to hire long distance mover.
Time: Moving requires much time. Whether you are moving to another state, to another part of the world, or just down the street, getting your household goods and yourself to the new place takes time. This is not a time to rest at all.
During your move, you can prepare your mind to drive a truck, move heavy loads, or unpack your possessions. Putting your life on hold as you move your home can be stressful, especially regarding the huge changes you are making.
Know the Signs of Moving Anxiety
Do you feel scared and filled with dread anytime you think of moving? There are other popular emotional signs of anxiety that you should know, especially if you are about to tackle your moving worries. These include:
Irritability
Paranoia
Memory lapse
Trouble concentrating
Anticipating the worst
Restlessness
Not only your feelings are affected by anxiety, but there are also physical symptoms, which can usually be mistaken for illness, like:
Insomnia
Nausea
Dizziness
Shortness of breath
Upset stomach
Sweating
Twitching
Muscle tension
Headaches
Fatigue
Panic attacks are usually characterized by series of intense panic. These attacks often happen unexpectedly and can easily affect your senses. If your situation triggers a panic attack, endeavor to remain calm and get yourself out of the situation.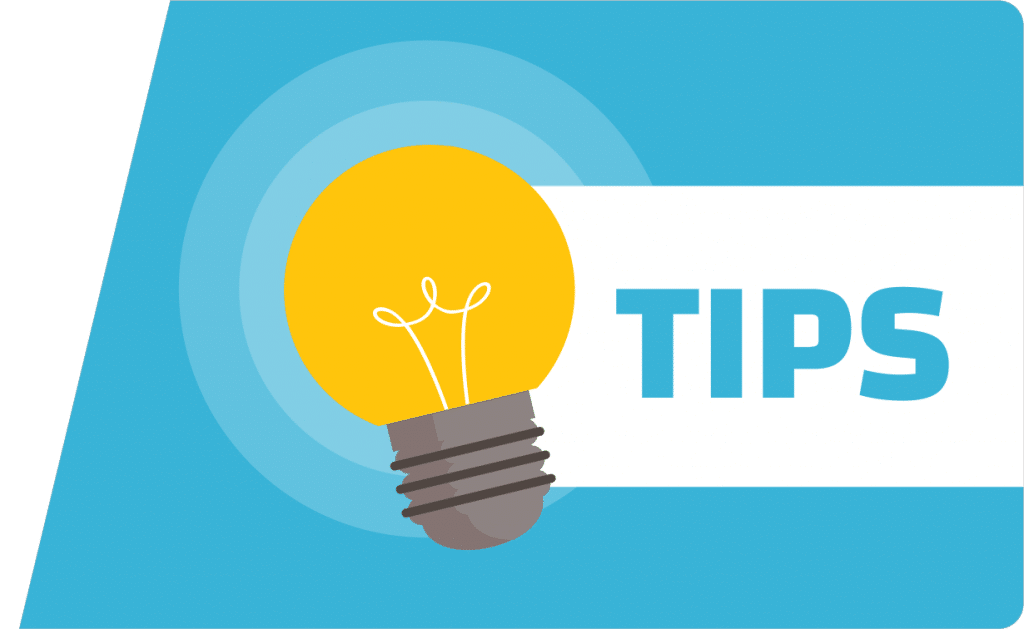 How to Handle Moving Anxiety
All depressions are a very constant disorder and you, therefore, need to be focused and patient to get over it. The primary solutions to this health issue are usually medical treatment and professional help, but relaxation methods can reduce some of the fear indicators.
Before we proceed, we will focus on a fear of the unknown. Whether you are taking up a new job or school, try to imagine what living there will feel like. Some of the questions you should ask before your move are:   
Will I be happy? The answer to this question will only be known after your move, but that doesn't prevent you from asking it more often.
How will my family fare? You are either worried about yourself or your household members moving with you, wondering if the move will lead them into more happiness.
What will become of my friendships? After spending a lot of time making friends, companions, and relationships, you start feeling anxious at the thought of leaving them behind. If your family happened to be your friends or vice versa, the thought of parting ways with them becomes deeply emotional for you.
How much will my move cost me? After you are done with your apprehension, financial worries bring in another level of anxiety as you look into the cost of your moving. When you have an urgent and compulsory move, the financial stress level becomes even higher.
What action will I take if it doesn't work out? This is one of the questions to find the answer to because things may not work out as planned. Thinking of this worst-case situation can cause anxiety for just anyone.  
How to Handle the Stress of Moving in Advance
If you figure out that moving is the cause of your anxiety, consider these steps to lower your worries before the move:
Take in the Right Attitude
Too much stress can cause us to be pessimistic, which then causes us to lose concentration on the task at hand and get depressed with more stress. During your move, try to be positive that you can do it to motivate you all through the difficult parts.
Stay positive, plan to meet new people, get familiar with the new location, and find fun activities to engage in at your new place.
Even if you can't do more than one thing, such as being near a nice restaurant, having that positivity in mind to help you reduce your stress.
Perform your Research
Moving is a stressful task partly because huge changes are going on in your life. The matter will only get worse if you are not sure of what you are entering into.
Perform your research before you relocate and find out what your new place has to offer, such as the best routes to take, the location of the nearest restaurants and grocery stores, and other things about your new location.
When you are equipped with this knowledge, you can begin to feel comfortable with your destination home already. Also, you will be able to easily gather more positive things to focus on.
Create a Checklist
With a moving checklist, your moving stress will see some orderliness. When you divide your move into smaller steps, you can actualize the entire project. Each time you complete a task, you will have the chance to enjoy some satisfaction.
Each moving checklist will be different but should have some important elements like:      
Getting enough moving boxes or other storage for your goods.
Making any upfront payment or security deposits that are necessary for your new location.
Developing a travel plan, which includes the best routes, possible stops along the way, and the number of trips you will need to take.
Packing everything! If possible, at least a few days or weeks in before your move.
Keeping stuff into a storage unit or removing them, based on whether you're downsizing or upsizing.
Start Early
Similar to almost any other thing, not packing, cleaning, and moving until the last minute will possibly increase your stress. Decluttering and other parts of your move can be completed in weeks or months before your move. Others like packing can be slowly done over a couple of days or weeks, leaving only the important items until the final minute.
Declutter
Moving is usually associated with a long cleaning process. Most of us will begin to notice that we've gathered a lot more trash than we planned for when we are moving. When you declutter your home in advance of your moving day, you can make everything easier for yourself on the day of your move.
Accept Help
You have to remember that one thing you need the most on your moving day is help, whether from friends or family. They can give you a hand on packing, moving your belongings, or just come around with some food and drinks on your moving day. Just don't forget to return the favor.
A popular means of appreciating your helpers is to buy them some snacks and/or drinks. You can hire professional movers if you find the job too tough for your friends to handle.
Professional long-distance moving companies are often familiar with the entire tricks of moving large items like couches or refrigerators from your old home into your new home.  
How to Handle Anxiety after You Move
After you get to your new home, you may find that all of your nightmares will come true. And maybe they are even worse than you had expected. You will have different questions and doubts in your mind. Do not panic, instead, remember your ideas about your new life and check for possible solutions. You may be thinking;
Will they forget about me?
This is one of the logical consequences of moving, especially if your current home is located within a far distance from your new home. This is surely not the end of your life. You have a strong link with your friends and family from the memories you share.
What happens if I feel out of place?
There is a lot required when trying to adjust to strange and new surroundings, but also it is necessary. Regardless of your age, you should get ready for different opportunities that are in the new city. Great people are found everywhere and will give you support, so put in additional effort and familiarize yourself with your new neighbors. 
What about going out?
You had your habits, favorite spots, and a steady routine of social hangouts in your old life, but now, you are away from your comfort zone and you can't replace it overnight. It takes time to make new friends, but be courageous. Even those with great social lifestyles and courage had to experience this process.
Avoid isolating yourself
This is a nice way to reduce the sadness and lonely feeling and meet new people and new friends at your new location. Even though this might be a tough step for you, but being able to build friendship real quick in a strange location will enable you to quickly get over moving depression. Also, you can always contact your family and old friends and share your problems with them.
Become a member of Clubs, Groups, and Activities
Being a community member with similar interests can have a huge impact on your social life. Mental health can be improved with a sense of belonging and a fulfilled living. Get information about local groups and look for those that may take you in as a member. That can be one major step in getting over depression and loneliness. 
Conclusion
We hope that you can stay calm all through the moving process with these tips. However, and most importantly, this write-up is not a replacement for medical treatment or advice. If you start feeling clinically depressed, make sure you locate the nearest healthcare professional.