If you're anything like most people, your nerves twinge when you think about moving. It is a process that nobody looks forward to, but one that is absolutely necessary when the time comes to relocate. This is doubly true when you are moving to another state, especially one that maybe halfway across the country.
How can you take some of this stress of a big move off of yourself? Moving doesn't need to be something you spend too much time stressing about, which is why you should consider leaving most of the work of your move to some of the best interstate moving companies you can find to handle your move.
Not only do long distance movers and relocation services offer an easy way for you to get all of your things moved from Point A to Point B, but they can also take almost all of the work off of you with added services that only come from some of the best companies in the moving industry.
Whether you're just moving one state away or clear across the United States, learning how to find the best moving company for your move can really cut down on your stress levels when you think about your move.
What is an Interstate Relocation Service?
What is known as an interstate relocation service is really just a fancy way of saying "This company specializes in cross country moving." If you're planning on moving out of your current state and to another part of the country, then you will want to do your best to find a reputable company that specializes in interstate moving.
Finding the best interstate mover for your long-distance move also gives you some peace of mind. Not only do many of these movers offer all kinds of special services if needed (more on this to come), but they also have several qualifications that, usually, only interstate movers enjoy.
Interstate movers should be fully licensed to work in any state
No matter what state in the country you're planning on moving to, then the best interstate moving companies will have your back. Make sure you do your research on any long-distance moving company to ensure that they are fully licensed and qualified to move you and your stuff from your current location to your new one.
Interstate movers should also work in compliance with regulations set forth by organizations like the Federal Motor Carrier Safety Administration. You can verify this information by directly asking your movers or checking their website for applicable certifications. 
Interstate movers should be highly knowledgeable on cross-country moving 
If you have any questions about your move, including some of the particulars that may need to go into it, you can always consult with your interstate moving company of choice.
Their goal should always be to provide the best moving experience possible for their customers, and with that in mind, they should be able to honestly answer almost any questions you might have about your move and the processes involved.
How Do You Find the Best Long Distance Movers?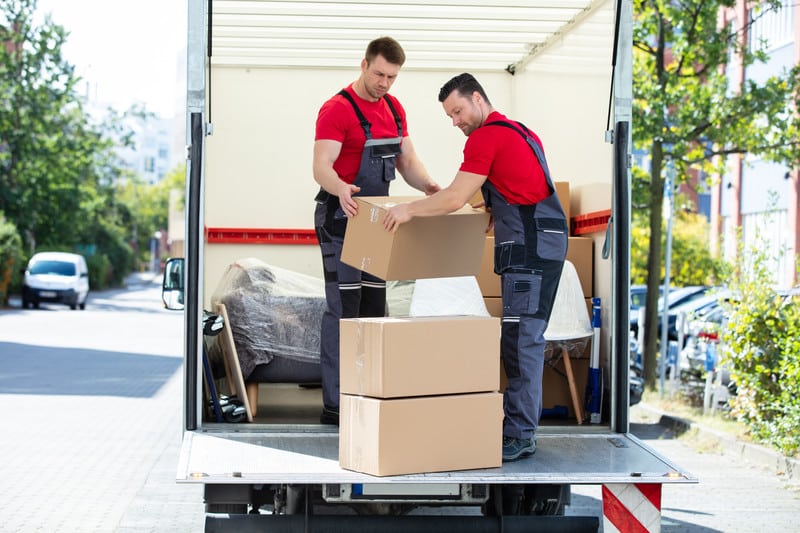 Finding the best relocation services in the moving industry can, at times, seem like a tricky task. It doesn't always have to be, though, because there are several things you can do to make sure that the company you choose to go with for your big move will be top of the line.
Here are some tips to keep in mind when you are looking for the best interstate moving companies around to handle your big move out of state.
Let Your Moving Company Know Your Budget Up Front
It is always best, before calling any long-distance moving companies, to sit down and figure out the budget for your move in its entirety. Make sure you factor in how far your move is going to be, any extra services you may need during your moving process, and whether or not your move will require hotels or storage facilities for larger items.
All of these things can go into figuring up your budget, and once you have your budget in mind, be sure to let your movers know about it. The best moving companies may be willing to work with you to come up with a moving estimate that work out for everyone involved.
When going through your move with your moving company, keep these nuggets of information in mind when it comes to getting your moving estimate, as these could be huge factors in helping determine what your move costs will look like:
Take an account of all the things you need to move 
What are you taking with you? Are you selling or giving away anything that isn't going to be coming with you during your move? The things you plan to line the truck with go into the cost of your move because of their weight and bulkiness. Try to itemize and have a moving checklist well before moving day comes around. 
Make sure you get a walk-through
A truly professional mover will come by sometime well before your planned moving day to provide you with a cost estimate as well as to work out the entire moving process with you.
He or she may ask questions about the items you intend to bring with you on the moving truck, how far your move is going to be, whether or not you require any special moving services, and any other particulars he or she may need to provide you with the best estimate for your move. 
Never sign a contract without your estimate accounted for 
When your moving contract is written up, make sure it is written up for a binding estimate. This way, you know everything you will be paying for, and nothing you don't, with no hidden fees or anything else of the sort to surprise you.
Any additional services or fees not part of the original contract will typically have around a month period to be paid upon the completion of your interstate move.
Do You Need Extra Moving Services?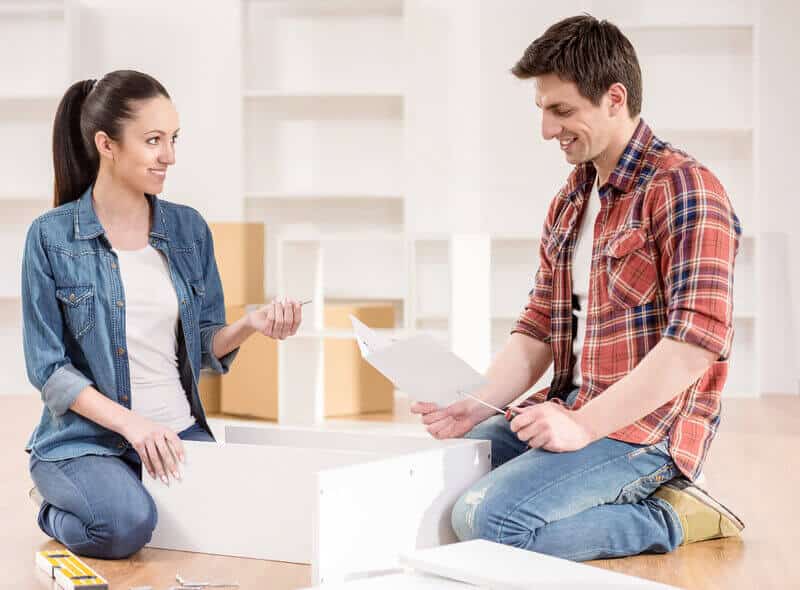 These days, you'd be hard-pressed to find long distance moving companies that don't offer some extra frills and moving services to give movers the best bang for their buck.
Known as "full-service moves", these extra moving services are helpful to people who are moving, and many moving companies are happy to provide these services for a little extra cash.
Some of the best long distance movers offer several moving services, so feel free to ask your movers if they provide any of these services if you need a hand with certain moving tasks:
Packing up your entire home:
Many moving companies offer to pack up your entire home for you, handling the packing of all of your stuff in every room of the house, if you so desire.
With whole-home packing services, you won't even have to lift a finger! As a bonus, some moving companies will even provide packing supplies, so you can sit back and relax while your movers pack all of your things away for you. 
Loading and unloading your stuff on the moving truck:
Do you have a bad back and aren't able to lift heavy boxes like you used to? Maybe you just want to focus on other aspects of your move rather than worrying about loading all of your things onto a rented moving truck? Loading and unloading services are provided by many moving companies, where your movers will load up all of your things from your old home, and then unload them off the truck when you reach your new location. This means zero muscle strain for you. 
Climate controlled storage options for your stuff:
If you have certain items that you'd like to store away for a while, either before, during, or even after your move, you'll be happy to know that many moving companies provide climate and pest-controlled storage facilities for you to utilize.
Your stuff will be safe, secure, and locked away in a controlled environment, and you will be free to go pick it up anytime you'd like, without ever having to worry about your things. 
Special handling for antique items or artwork:
Do you have an old piece of furniture, some antique knick-knacks, or family heirloom-type items that need a little bit of attention when being handled? Many moving companies are happy to provide this service for the safe handling of any items that may need particular care during the moving process.
If you are physically unable to handle some of the more arduous physical tasks of moving yourself, or you'd rather spend a little extra scratch so you don't have to worry about any of these tasks, full-service movers will be more than happy to help you out.
By taking advantage of some of these moving services, you could free up your time that would have been spent handling some of the physical labor necessary for your move, and instead use that time to focus on other aspects of your move, or just sit back and relax.
Your moving company will be more than able to pack up and load your things, and then assist in the unloading and unpacking when you reach your destination.
How Do I Find the Best Interstate Movers For Me?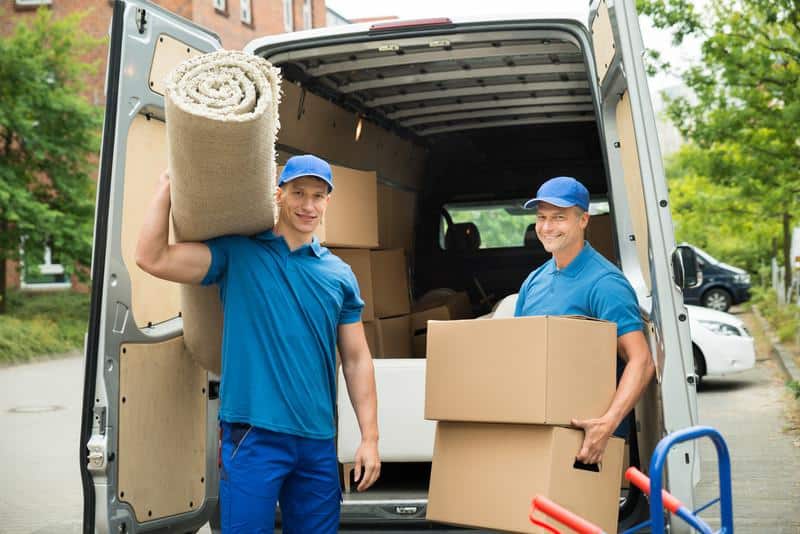 Now that you know some of the amenities offered by great long-distance moving companies, then you should know how you can identify the best of the moving companies from the rest of the moving companies. With the advent of the internet in the digital age, finding information about reputable companies is much simpler than it used to be.
Here are a few ways you can find some of the best moving companies to help you facilitate your move.
Check for BBB accreditation 
Many beloved and trusted companies around the country have been honored with a Better Business Bureau (BBB) accreditation. Check the website of the BBB and search for the moving companies you are thinking about using for your move to see if they are listed in the BBB database.
You can also check the websites of moving companies to see if they have a BBB Approved badge. This can be a great and easy way to know you are dealing with solid movers right off the bat.
Check online customer reviews 
In cyberspace, people love to let others know how good or bad a company is using online reviews. By checking online review sites for businesses, such as Yelp, Glassdoor, Angie's List, and many others, you will be able to read compliments and complaints about almost any moving company in existence, from real customers who have used them for moving in the past.
For most companies, you will also be able to find previous customer reviews on the business's official website or on their social media pages (such as Facebook, Google My Business, and more) in the Reviews section of their online profile.
Get multiple estimates to stretch your budget further 
While there may be a temptation to go with the first moving company you talk to if their price sounds satisfactory, don't let the temptation get the best of you. Try to find a few more long distance moving companies, get in touch with them and let them know the details of your move, and see if you can get an even more attractive estimate.
By calling multiple moving companies and getting more than one price estimate, you'll be able to narrow down your best options for moving and choose between them.
Can you negotiate with moving companies?
Of course, you can! You can negotiate with almost anyone, and moving companies are certainly no exception. It is important for you to layout your budget to any potential movers beforehand, and see if any higher prices can be lowered for your move. You'd be surprised at how many moving companies will be willing to work with you on the price.
Do I pay for my move before or after the move is complete?
Always pay after the move is complete. Reputable companies don't go around demanding cash before the job is done, because that is why your contract exists. Requesting payment upfront is sometimes a sign of a scam, so be wary and decline if a mover ever requests full payment before the move is complete.
How far ahead of time should I hire movers?
You should always try to find the best movers for you at least two months before you'd like to actually move. This gives you time to plan all the details out, time to pack, and some extra wiggle room in case something unexpected comes up.
Should you give your movers a hand during my moving?
If you want to lend your movers a hand, you should inform them in advance. Contact the moving company and see if there is any help they would like from you. They possibly won't need your help to load goods.
Is moving my furniture cross-country a worthy task?
Local relocations are way less costly than long-distance moves, so transporting your old belongings to your new home will possibly be less expensive than purchasing new ones. If you are relocating across the country, the overall moving cost will be determined by the weight of your goods.
Will movers disassemble my bed?
Yes, your hired movers can if you wish, to disassemble and assemble your furniture. Bed frames and other similar items will need to be disassembled to safely relocate them. The most popular items to take apart include bed frames, vanities, large dining room tables, a dresser with a mirror, and so on.
What month is the best to move to?
Mid-September to April is the best month of the year to move. Movers are often less busy during this period, and moving rates are low. Based on the reports from different professional movers, peak relocation season starts from Memorial Day to Labor Day weekend, with almost 70% of moving happening during spring and summer.
What is the cost of an interstate move?
The median cost to move long-distance based on the report by the American Moving and Storage Association is $4,300 with an average weight of 7,400 pounds as well as a median distance of 1,225 miles.
What document will I be receiving from long-distance movers?
Your movers should give you a copy of your moving estimate, a publication of the United States Department of Transportation detailing your rights and responsibilities, information on claim settlements, and contact information for your hired movers all during the estimate or before you are provided an Order for Service.
When your movers carry out your Order for Service, you will get a copy of this document immediately after you have signed and put a date on it. When movers show up to load your belongings onto the moving vehicle, you will obtain a copy of the Bill of Lading or scale weight tickets if you get a Freight Bill.
When your belongings have gotten to the destination and are being unloaded from the vehicle, you will get a completed copy of the Bill of Lading or Freight Bill together with tickets for scale weight.