A Complete Guide to Survive a Cross Country Move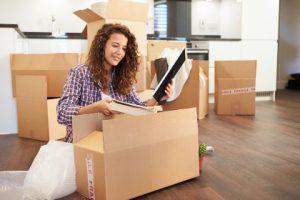 Changing places is a major decision whether you are moving around the block or to a new neighborhood across the town. However, when we talk about long distance moves that include cross-country travel the anxiety and uneasiness rise to the whole new level. While short distances might change your zip code but they do not affect other major aspects of your lifestyle like cross-country move does. You have to move to a new place, with new friends, and adapt to the changes with no time given. Things get really messed up because of this sudden change. However, there are many possible ways that allow you to make this cross-country transition easy and smooth for you to get in pace with your new address. Here are a few tips:
Hire Best Cross Country Movers to Enjoy Peace:
You must already be dealing with a lot of things because you are moving to a distant place that has everything new in store for you. Amid this entire nerve-wracking situation, worrying about the reliability of the cross country movers you are hiring is the last thing you will ever want. To ensure you keep the stress and nervousness of a cross-country move to its minimum, you must invest in a professional packer and mover company that make your move smooth. A company with significant experience in long distance move will come equipped with specialized equipment for the move as well as a plan for how to execute.
Research, analyses, and invests:
When you hire a cross country moving company, you invest your hard earned money in a reliable and experienced cross country mover. With a little time invested in researching the best cross country mover will help you ensure that you are investing in the right company that will offer you high-quality services and ultimate peace of mind. Analyze the market, get quotes from different companies, talk with representatives and ask for references, connect with reverences and know about their experience and more.
Make an advance booking with the right movers and packers:
Often people underestimate the time and efforts required to pack an entire home before you finally move to a new place. If you have got the news that you have to move to a new address cross country, the first thing you should do is hire a reliable moving company. Waiting for the last minute to talk with packers and movers can cause you lots of time, efforts and money. However, if their circumstances and you have to make a quick move, you must tell the movers in advance about the time-crunch so that they can make arrangements accordingly.
Hiring a reliable and experienced cross country moving company is the wisest decision to make while you are moving to a long-distance place. The experts can make your move smooth and help you cut down the stress and hassle of packing and moving the entire house. Hire a packer and mover diligently and you can rest back and relax while they move you home with finesse.