The Cost of Living in Denver Colorado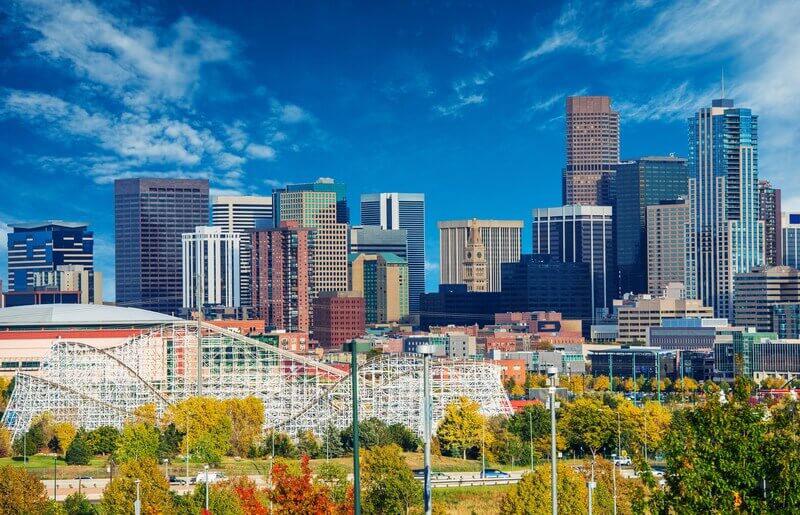 Denver is regarded as the Mile High city in Colorado with world-class recreation opportunities, wide open plains, rugged mountain ranges, and the bustling economic activities all over the city. The cost of living in Denver, CO, is a little on the high considering the fact that it is one city that has seen its population grown due to the many opportunities that abound in the city.
If you are planning to move to Denver, you need to do your research to know which part of the city will be appropriate for you, how much you need to earn, and what the cost of living in the city is to live a decently and comfortably either alone or together with your family. Have a budget, and plan ahead so that you can have a seamless relocation to Denver, CO.
When you decide to move to Denver, you can check out list of cross country movers online that can help you plan all logistics and enable you have a hassle-free relocation. Get moving quotes from moving companies, compare quotes and also ensure you read reviews online about these moving companies before engaging any of them. Doing a due diligence before hiring movers will help you a lot and save you lots of stress that may arise from hiring incompetent movers.
Cost of living index in Denver, Colorado
The cost of living index means the living indices based on a US average of 100. A cost of living index below 1   00 means the cost of living in Denver is cheaper than the national average while a cost of living index above 100 means the cost of living in Denver is more expensive than the United States average. The cost of living index in Denver is 144.2, this means that the entire cost of living in Denver, Colorado is more expensive than the national average.
Now, let's take a look at what you should consider before you decide to move to Denver. As a matter of fact, it is important that you
Average income in Denver
The unemployment rate in Denver is 1% below the national average and the future job growth is projected to move more rapidly than what is obtainable with the national rates, Denver is a great city to be gainfully employed. On the average, a resident of Denver earns $34,423 annually, with the median household income at $56,258, an amount which is slightly above the national average. If you are planning to move to Denver, CO, make sure you have a job before moving there, it will help you a great deal. Having a job will help you know how much you will earn and you can know how much of what you earn you can budget for the basic amenities such as housing, healthcare, utilities, and transportation among others
Cost of housing
The cost of housing in Denver is about 58% higher than the national average which is around $292,700. Mortgage payments in Denver is around $1,616 and if you are planning to live in the mountain towns of the west, it is likely you will pay an amount people refer to as the "mountain tax" to live in this gorgeous mountain scenery. The cost of renting an apartment in Denver on a monthly basis is around $1,035, an amount that is 9% more than the national average and the housing market in this part of the country is highly competitive because of the several universities in the city which means that you might even be paying more.
Denver is presently the 21st most expensive rental market in the country with the cost of renting a one-bedroom median rent around $1,4500 and a two-bedroom median go for around $2,080 for renters. Another reason for the high cost of living in Denver is because there is high influx of people moving to the city due to the desirability of the city, this has increased housing demand and as a result of this the cost of renting an apartment is on the rise. As a renter and you wish to keep to the 30% rule of not spending more than 30% of your gross monthly salary on rent, then you might have to get a roommate to share the cost of renting an apartment.
Cost of food and drinks
The cost of groceries is one part the residents of Denver doesn't have to break the bank to get the best because the city is located in the heart of Colorado's agriculture and food industry. Farmer's market is available throughout the year; they are not only accessible but also affordable. You can easily get plenty of locally grown grains, cheese, meats, and other agricultural and food produce. The price of grocery in most part of Denver is below the national average. If you like to eat out, you will spend around $60 for a meal meant for two people but you can always get meals that will fit into your budget.
For drinks, you can get a pint of beer around $5 while you will get an average cappuccino around $4 while
Utility costs
It is possible you get an apartment in Denver where your cost of utility will be less than the national average. For a small apartment, you will pay around $110 monthly to cover all your utilities including sewer, water, garbage, internet, and electricity. You will pay between $60 – $65 per month for your internet, an amount that is below the basic cost of an average internet package. Overall, you will pay around $185 per month for your utility bills in Denver, CO.
Cost of transportation
If you have a car and wish to drive around town, Denver is a car-friendly city. Driving your own car gives you the opportunity to explore and enjoy the scenery of the mountains surrounding the city. The proximity of the city to the mountains is one major reason why Denver is one of the best cities to live in Colorado.
The city of Denver is known for its human-powered transportation through the city all year round. Cyclists put on a pair of skis or put studs on their tires in other to ride through the winter. However, if you prefer public transportation. There are multiple options available with the city bus passes depending on where you are going and where you reside in the city. Local service bus passes cost around $79 for the standard fee, if you add express service than it can be around $140, and if you are going farther out of town, it can go as high as $176. The prices of gas in Denver is about 5% higher than that of the national average and the cost of maintaining a car is 15% higher than the national average.
You can also decide to bike in Denver or take the option of car-sharing if you want to move around town and still enjoy the convenience of a car from time to time. The major car sharing service providers in the city are Car2Go, Maven, Zipcar, and eGo Carshare. The cost of sharing a car depends on duration and distance, but it is far affordable than driving round the city in your personal car.
Cost of Healthcare
The cost of healthcare in Denver or the cost of visiting a doctor is about 21% higher than the national average of what it will. If you are planning to see a medical practitioner, you should budget around $135 regardless of whether you are running in the Denver's altitude or not. Seeing a dentist will cost you around $91 which is same with the national average.
Leisure
The cost of enjoying leisure activities in Denver depends on where you wish to go and what you wish to engage in. In the winter months, the best skiing places in North America is not too far away and just a few hours drive away. You can visit the Vail Resorts, it provides access to the entire 65 resorts in Denver and its environs. This will cost you around $900 for an adult pass.
You can also go on to enjoy great hikes in the Rocky Mountains and other areas around the city. Other places you can visit in the city of Denver include the Denver Botanic Gardens, the 16th Street Mall, the Brown Palace Hotel, The Civil Center Park, the Denver Zoo, the Confluence Park, and the Denver Art Museum among others.
What you need to earn
Before you move to Denver, CO, it is important for you to know what it will cost and also know what you need to earn in order to live comfortably in the beautiful city of Denver. According to MIT's living wage calculator, to maintain a decent standard of living, a hourly wage for one adult without children should be around $13.87 with minimum wage in Colorado at $10.20. As the size of your family expands, a family with one child require an hourly wage of $29.02, while those with two children require an hourly $33.54 to live comfortably in Denver. For two working adults, they will need to earn $10.94 which could rise to $15.74 if they have a child and $18,19 if they have up to two children.
Things you should know about moving to Denver
There are a few things you need to know about Denver, Co, before moving there;
The Denver economy is booming
There are several high paying jobs in Denver because there a lot of companies located in the city. The competition for jobs in Denver is high and you must put into consideration that the wages might not be as high as what it should be for you to afford the cost of living there.
The average median income in Denver, CO is $57.773, an amount that is about 6% below the national average. The major reason why it looks like the wages isn't corresponding to what it requires to afford living in the city is because the cost of housing outpaces the increases in wages.
The weather is great
The weather in Denver is great once you get used to the altitude. Denver is about a mile above sea level. The pros of the Denver weather far outweigh its cons which makes the city a desirable place to live as far as weather conditions are concerned.
Denver is a beer destination
Denver is home to the second most microbreweries in the United States, only behind Portland. The city is sometimes referrers to as the Nepa Valley of Beer.
Marijuana in Denver is legal but public consumption isn't
Colorado was the first state in the United States to legalize recreational marijuana. You will get to perceive the odor as you walk around but you will not see the people smoking because it is illegal to smoke in public places.
Moving to Denver
Like it was earlier stated, you should make sure you already have a job secured in Denver before moving to the city, this will help you and save you a whole lot of stress. It will also help you to plan ahead of your move so that you can know what you can afford in rent, and other expenses needed to live comfortably in the city. There are several job opportunities in Denver with the city being house to major companies, several universities, and major government agencies who are looking to hire workers all through the year.
Make sure you hire the best cross country movers around to help you handle your relocation to Denver, Colorado. With the many opportunities that abound in the city, you can be sure that moving to Denver will be a rewarding for you and your family when you do move.